FIFA 20 Cover Star - Zinedine Zidane! Yes, Zidane is the FIFA 20 Ultimate Edition Cover Star! Not Ronaldo, Neymar, Mbappe...... Now the FIFA 20 Cover Stars: Eden Hazard is the FIFA 20 Standard Edition cover star, Van Dijk is the FIFA 20 Champions Edition cover star! Pre-Order the FIFA 20 Ultimate Edition by August 5 to get a guaranteed OTW player! And Pre-Order the FIFA 20 Champions and Ultimate Edition, you can play FIFA 20 early first to build your Ultimate Team and make FIFA 20 Coins fast!
FIFA 20 Summer OTW Confirmed and Predictions: https://www.goldkk.com/news/1625--fifa-20-confirmed-summer-transfers--fut-20-ones-to-watch-otw-predictions
FIFA 20 New Icons Confirmed and Predictions: https://www.goldkk.com/news/1632--fifa-20-icons-predictions-and-confirmed-andrea-pirlo-is-the-first-icon-for-fifa-20-ultimate-team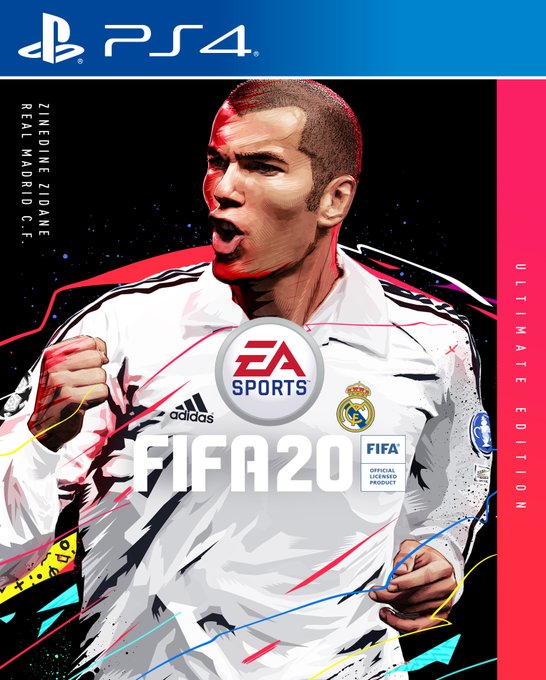 Zidane as an Icon player in FIFA 20, alongside Andrea Pirlo, Didier Drogba, Ian Wright, and Ronald Koeman. Players have long been begging for the legendary midfielder and current manager of Real Madrid to have his spotlight in the EA Sports world; according to a press release, Zidane is the most-requested Icon ever. He finally got his shot.
Zidane boasts a stellar career highlight reel, from winning the 1998 World Cup with France and being named player of the tournament, to excelling on the Juventus and Real Madrid teams. He even won the Golden Ball for a player of the tournament at the 2006 World Cup, which is incredibly impressive, considering that was when he famously head-butted opponent Marco Materazzi in the chest during the final against Italy and was removed from the game.
Pre-Order now! FIFA 20 release date is September 27, and you can play 3-days ahead with FIFA 20 Champions and Ultimate Edition! New Volta Football mode is incredible in the game! Buy FIFA 20 Coins fast for PS4, XBOX ONE, PC and Switch online in our Goldkk.com Store!