EA Sports has announced what new FIFA 20 Ultimate Team features & changes will be in the most popular game mode - FIFA Ultimate Team (FUT). For example, you may look forward to Season Objective and FUT Friendlies. There's also extended new House Rules, improved FUT Team Management, new customization options, new icons and a renewed squad battles system. Here we summed up all the new FIFA 20 Ultimate Team updates.
FIFA 20 Ultimate Team New Features, Changes & Contents
FIFA 20 Battle Pass - FUT 20 Season Objectives, Season Rewards and Milestones
In the FIFA coins trading card mode, there will be a kind of Season Pass in the new part. With FUT 20, it will no longer be only day and week objectives, but also Season Objectives, Season Rewards and Milestones. EA Sports tries to keep FIFA gamblers in the game even longer.
However, a season does not extend - as one might expect at first - over a whole year, but only over several weeks. EA announces, the first season is from 19 September to the end of October. The Season Objectives are virtually an extension of the previously known weekly objectives with similar premiums as before.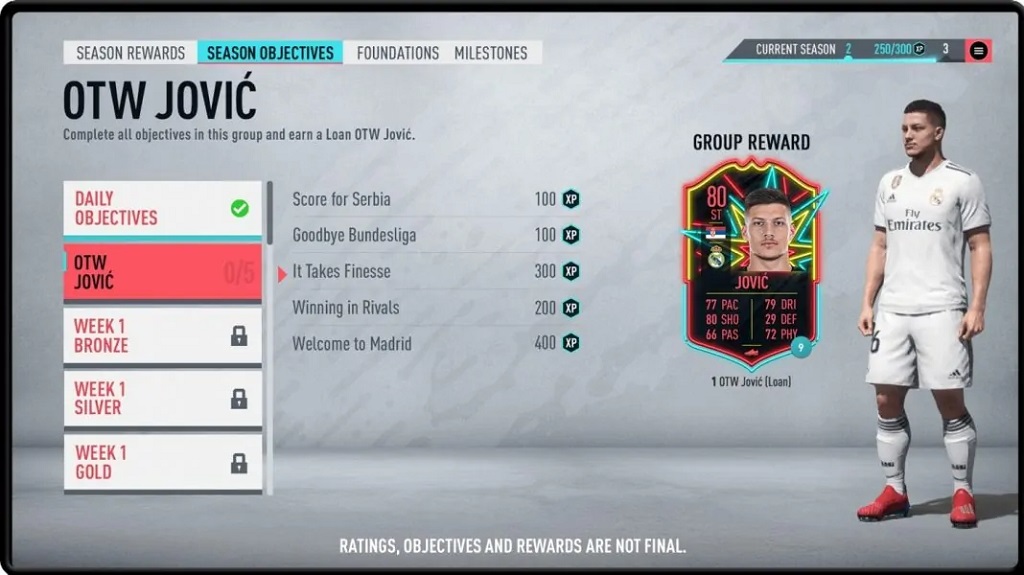 In the FUT 20 Season Objectives, you can earn special cards, such as the illustrated OTW card from Jovic here. His rating of 80 is given here only by way of example and does not allow conclusions to be drawn regarding Jovic's rating for FIFA 20. Photo: EA Sports
Season Rewards
Also new are XP points that you collect by completing objectives. Once you've accumulated a certain number of these experience points, you'll reach a new level that will bring you new rewards, the so-called Season Rewards, which would contain FUT packs, special cards, and huge of FIFA 20 Coins.
Milestone
Also newly introduced are the milestones that are not assigned to a fixed time window. These are therefore long-term goals that can not even be completed, for example, the achievement of 100 scores per headers, finesse shot, volley or chip shots. Rewards also await you when you reach a milestone.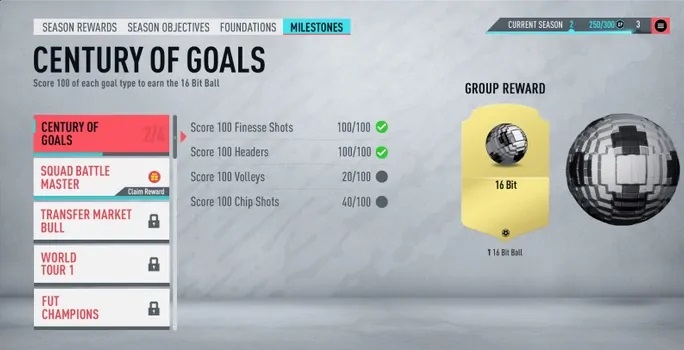 This example provided EA Sports with milestones. If you score 100 goals each in these categories, there is a special 16-bit ball as a reward. Photo: EA Sports
FIFA 20 FUT Friendlies
At FIFA 20 Ultimate Team you can now gamble away. Because in the FUT friendly games your players will not be deducted fitness and the contracts play no role here. Injuries and place references also have no influence. So here you can try a lot.
There are three different ways to play FUT friendlies. Photo: EA Sports
You have the following possibilities with the "FUT-Friendlies":
Couch Play: Here you can play against the computer offline with up to four games with your Ultimate Team.
Online: Here you can play online with your team against a random opponent.
Play a Friend: In this mode you play online with your Ultimate team against a friend.
Your online matches against your buddies will now be captured in more detail. For example, you can see in which minute the fastest goal fell, that you scored against your buddy. This is the example of statistics that you can retrieve anytime: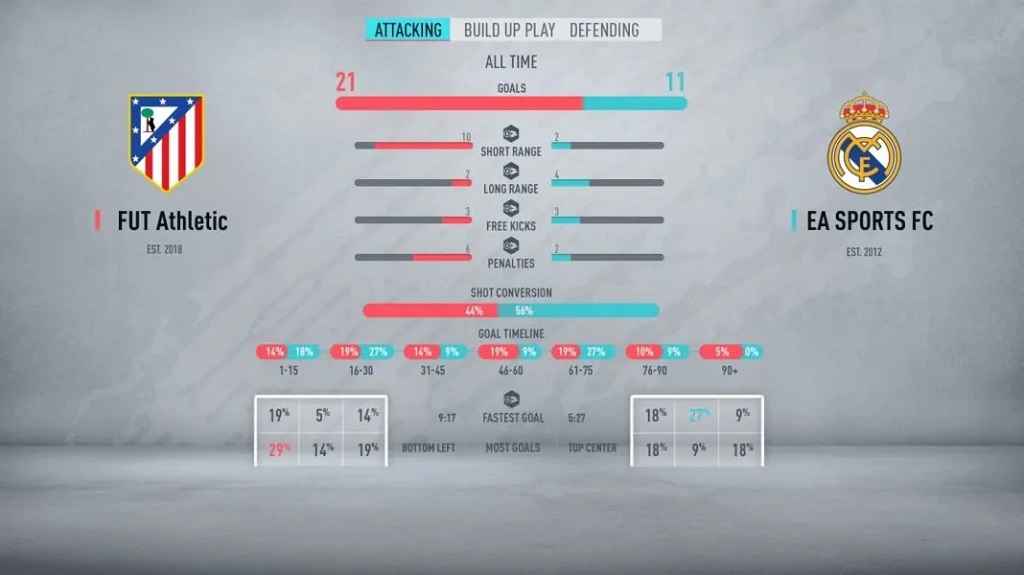 At FUT 20 your stats from playing against friends are recorded in detail. Photo: EA Sports
FIFA 20 New House Rules
Also new: The house rules known from FIFA 19 will now be playable on Ultimate Team. There are also four completely new modes:
Max Chemistry: Team chemistry does not matter here. Each player has the full chemistry of 10, no matter what position you place him. Your team always has the full team chemistry of 100.
Swaps: Here's where it gets interesting! At game start, three random players from your team are exchanged for three random players from your opponent. If you manage to score with one of your opponent's players, it counts double. The "Max Chemistry" and "Swaps" modes are only playable in Ultimate Team mode.
Mystery Ball: This mode will be playable in FUT, Pro Clubs and Kickoff. Each time the ball leaves the game, a new ball with different characteristics comes on the court. Each ball has different effects on shooting, dribbling, passing and sprinting speed.
King of the Hill: How well can you dribble and shield the ball? These skills are needed in "King of the Hill" mode. You have to hold the ball within a given rectangle for a certain amount of time to refill a "goalmeter". The longer you hold the ball in the rectangle, the larger the number of goals (maximum three), which you get awarded in a subsequent goal.
FIFA 20 Squad Battles
With the Squad Battles you no longer have to wait until you can do a Team Update. Instead, you can do a maximum of ten updates, each time you get four new opponents to choose from. Overall, you can complete 40 games per week.
If you completed these 40 games, you can continue playing Squad Battles. However, these are then no longer counted for the weekly ranking, but can be used to complete tasks. In addition, the Team of the Week Challenge is now part of the Squad Battles.
FIFA 20 New Icons - Legend Cards
New legends need the game: Just a few weeks before the release of FIFA 20, EA Sports has announced several new icons cards for the popular FIFA Ultimate Team mode. It is now clear that there will be 15 new icons at FUT 20, six of which are already known:
Andrea Pirlo
Ronald Koeman
Ian Wright
Didier Drogba
Zinedine Zidane
Carlos Alberto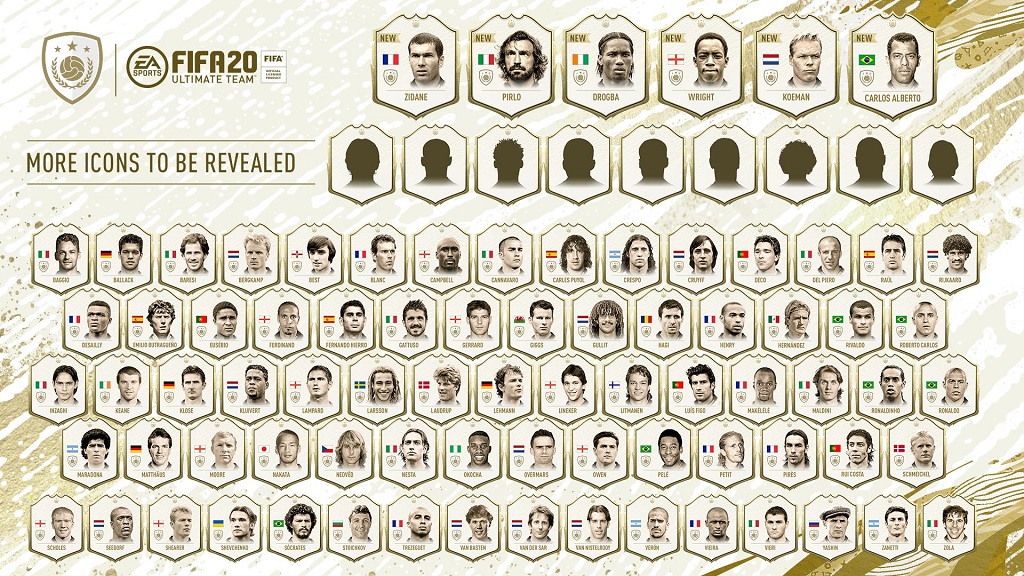 FIFA 20 FUT Team Management
The menu navigation has been completely overhauled for FUT 20. Team management should become more user-friendly and faster. For example, if you click on a striker and press R1 / RB, you will be directed to the "Club" tab, where other strikers of your club will be proposed: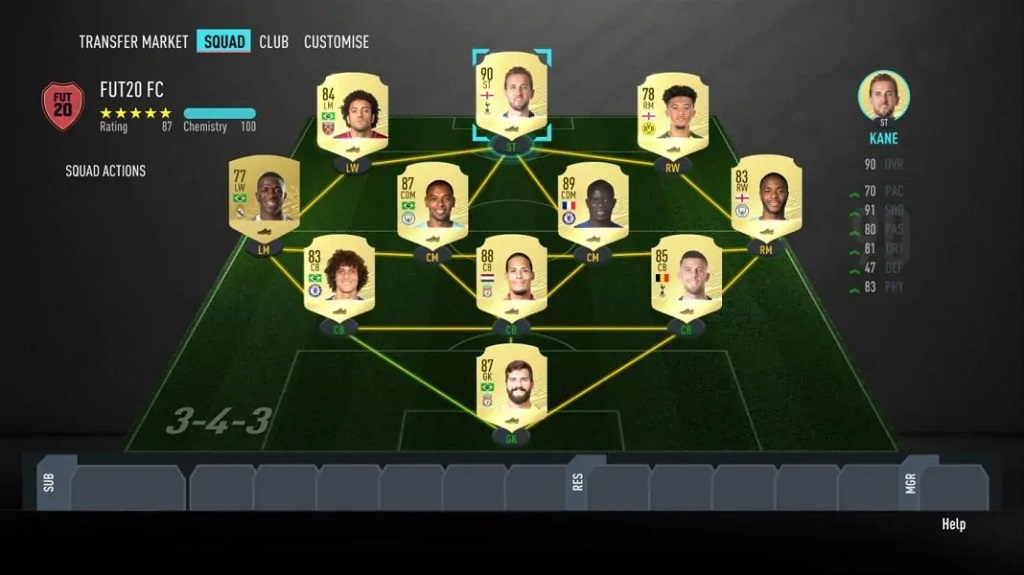 The manager will now show you below at your substitution and reserve players. Photo: EA Sports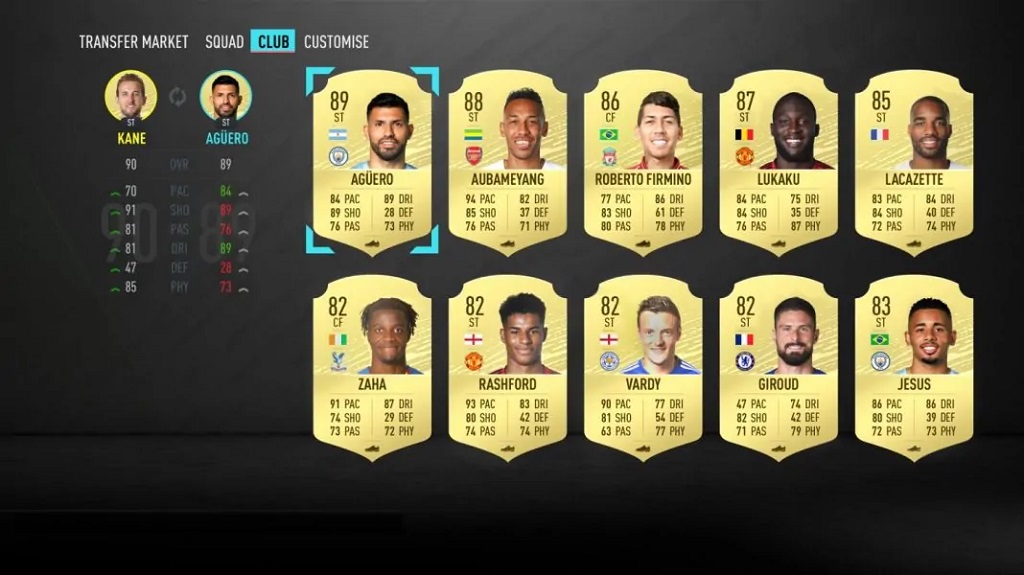 Quick overview of the strikers in your squad. Photo: EA Sports
Also the menu regarding a single player has been revised. If you click on a player with the square key (or "X" on the Xbox), a circle will appear with several options such as "Quick Sale" or "Apply Consumable Object" to choose from.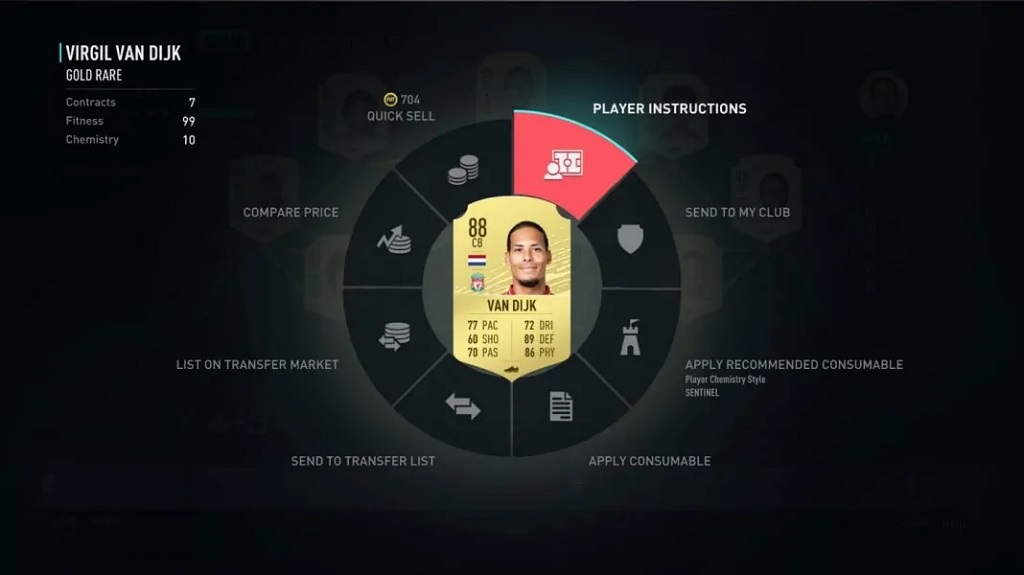 If you click on a player with square (or X), this new view will appear. Photo: EA Sports
FIFA 20 New Customization Options
With FUT 20 there will be new card types, for example the stadium theme. This determines which banners, tarpaulins or flags you see in your stadium. In addition, there will be a separate card type for choreographies and goal celebrations. These new card types may only be unlocked through rewards and are not available in packs.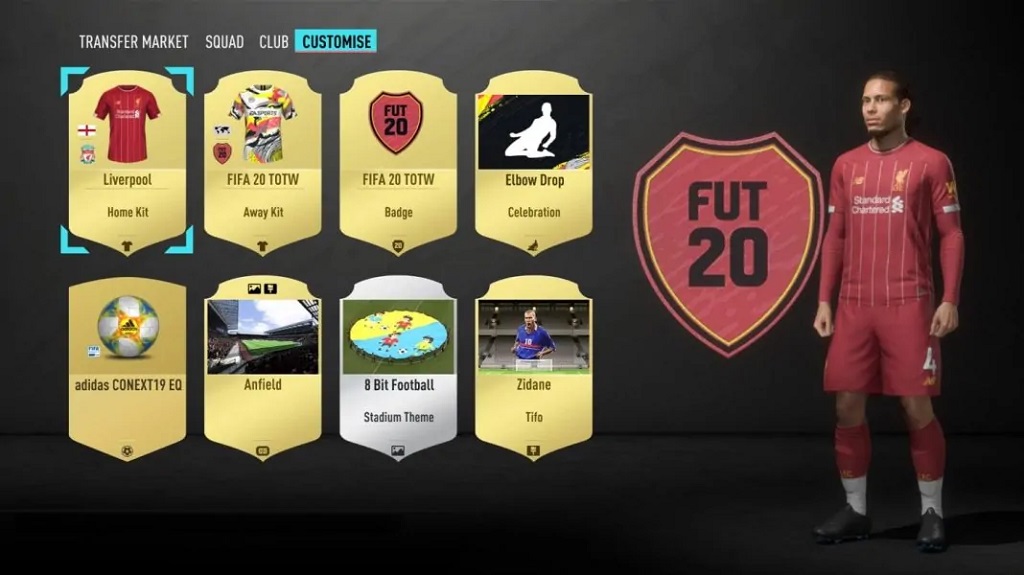 At FUT 20, in addition to the usual card types, there will also be choreographies, goal celebrations or stadium themes. Photo: EA Sports
Others Updates on FIFA 20 Ultimate Team
You can now repel your Consumables collectively - so far, you've been forced to knock off each object one at a time.
The companion app is being improved. For example, at FUT 20, you can use the web app to customize your team tactics. Until now that was only possible in the game itself.
EA Sports introduced the gameplay changes a few weeks ago. FIFA 20 will be released on September 27, 2019. Depending on which edition you choose, you can start earlier.