In FIFA 20 Ultimate Team, many young talents will receive significant rating upgrades compared to the previous season. Here are 25 FIFA 20 young players predictions that would have earned better ratings, also we can expect they are would be the best wonderkids in FIFA 20 Career Mode.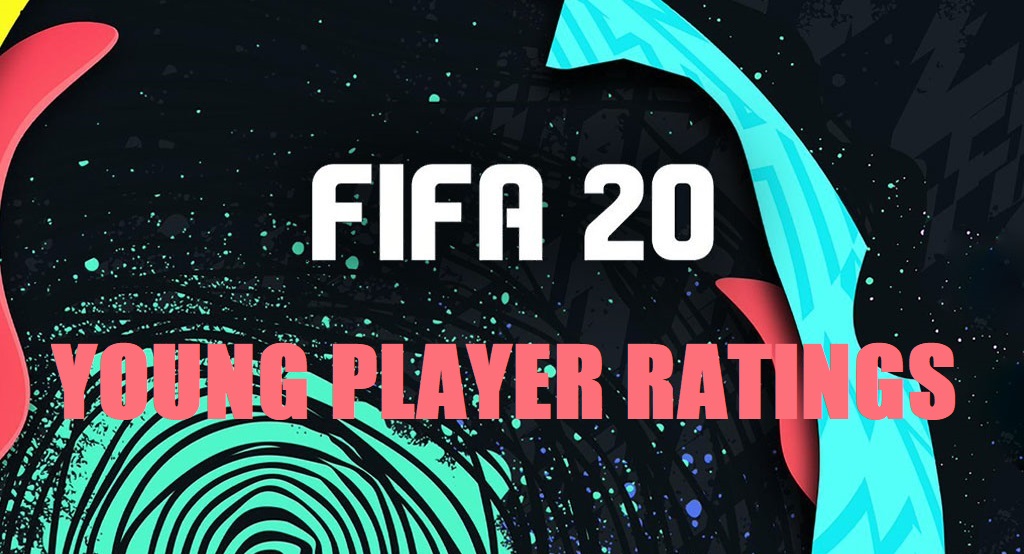 What are these talents in FIFA 20? Those who play a strong season get a better rating in the upcoming football simulation by EA Sports. This also applies to young talents in FIFA 20.
The special thing about young players is that they can make enormous leaps in their values in the FIFA series from one year to the next. If they were previously relatively unknown bronze players, they can rise after a strong season directly to a gold player in FUT.
The following list of talents includes strong players under the age of 22. What ratings they ultimately get in FIFA 20, we will probably only in September. However, we can already approach the new ratings with predictions - that is, with predictions from the community.
Related Read: FIFA 20 Ultimate Team New Features - Season Objectives, Friendlies, New House Rules, Icons
Top 25 FIFA 20 Young Talents Rating Predictions
Possible new ratings for top talents in FIFA 20: In addition to the expected new rating, we will also include the old rating in FIFA 19 so that you can see the possible development.
Nicolo Zaniolo - 77 (64 in FIFA 19): The young Italian from AS Roma is 20 years old. In FIFA 19 he was a 64-rated bronze player and in FIFA 20 he could get an increase of 12-13 ratings.
Trent Alexander-Arnold - 84 (78): The Englishman is 20 years old and plays for Liverpool right-back. After a strong season many players prophesy top values. In FIFA 19, he only had 78.
Frenkie de Jong - 85 (82): The Dutch midfielder is at age 22 with the oldest talent on the list. He has been playing for FC Barcelona since this season.
Ibrahima Konate - 80 (73): The French central defender from Leipzig can move up from silver to gold. He is 20 years old.
Matteo Guendouzi - 78 (67): The French ZM from Arsenal may be relatively unknown in this country. After a strong season, the 20-year-old can be upgraded from a low silver card to a gold player.
Jadon Sancho - 84 (78): BVB's English giants are guaranteed a rating boost in FIFA 20. Some fans would like to see a much higher rating, but 84 is realistic. The winger is 19 years old.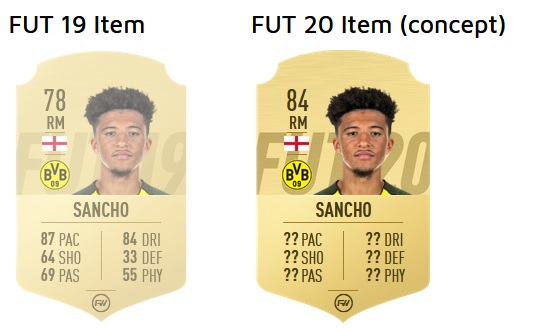 Hannes Wolf - 76 (70): The Austrian ZM from Leipzig is 20 years old and has earned a gold card in FIFA 20.
Jean-Philippe Mateta - 79 (71): The French striker from Mainz is also expected to receive a decent upgrade. He is now 22 years old.
Callum Hudson-Odoi - 78 (68): The English-Ghanaian winger is only 18 years old, yet it is speculated that he will be improved by about 10 ratings in FIFA 20.
Daniel James - 80 (59): The Welshman is 21 years old and joined Manchester United this summer. Many fans want a rating of 80, which would be an enormous leap. A rating in the 70s is for the LW but probably more likely.
Kai Havertz - 84 (81): The attacking midfielder from Leverkusen is considered one of Germany's greatest talents. That should also be reflected in FIFA 20 for the 20-year-old.
Matthijs de Ligt - 86 (83): The 19-year-old Dutchman plays in Juventus from this summer in the defense. With a rating in the mid-80s, he could be in FIFA 20 to the best young players.
Joao Felix - 82 (69): The 19-year-old Portuguese moved to Atletico Madrid this summer for an enormous amount of money. The winger hopes for a lot in FIFA 20, too. He should get a rating over 80 - which would be an enomer jump compared to FIFA 19.
Declan Rice - 80 (69): The Anglo-Irish defender plays for West Ham United and could look forward to huge ratings growth. He is 20 years old.
Aaron Wan-Bissaka - 81 (76): The young Englishman is playing at Manchester United this season. He is 21 years old. Last season, he made the breakthrough in the full-back position.
Kylian Mbappe - 90 (88): It remains to be seen whether PSG's French super talent in FIFA 20 will crack the 90's rating. At least the community is right. He is 20 years old, but would cost you million of FIFA 20 coins in transfer market.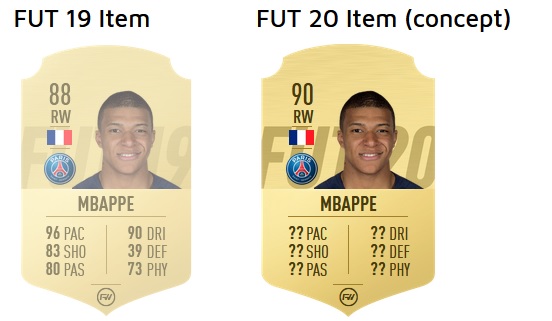 Sandro Tonali - 76 (66): The Italian is 19 years old and plays at Brescia Calcio. His position is the central, defensive midfielder.
Evan N'Dicka - 78 (64): The 19-year-old Frenchman plays in central defense at Eintracht Frankfurt. He can probably look forward to a hefty rating boost.
Luka Jovic - 84 (80): The Serbian striker moved from Frankfurt to Real Madrid this summer. He is 21 years old.
Nikola Vlasic - 80 (75): The 21-year-old Croat plays in Moscow and could also rise well in the rating.
Ozan Kabak - 77 (60): The 19-year-old Turk is playing at FC Schalke 04 this season. He could receive a huge boost in value and become a strong Bundesliga CB.
Moise Kean - 77 (72): The Italian striker is under contract with Juventus. He is 19 years young.
Alexander Nübel - 80 (65): For Schalke's 22-year-old goalkeeper, FIFA 20 will see a strong rating increase. Many fans want an 80 rating. A rating in the mid 70's is more likely.
Eder Militao - 82 (79): The 21-year-old Brazilian is in central defense at Real Madrid this season.
Arne Maier - 77 (72): Hertha BSC's German midfielder is 20 years old and could rise significantly compared to FIFA 19.