FIFA 20 Web App Release Date is approaching. When does Early Access start and what new features and rewards are waiting for you on FUT 20 Web App & Companion App? All information about the FIFA 20 Web App is here in the overview.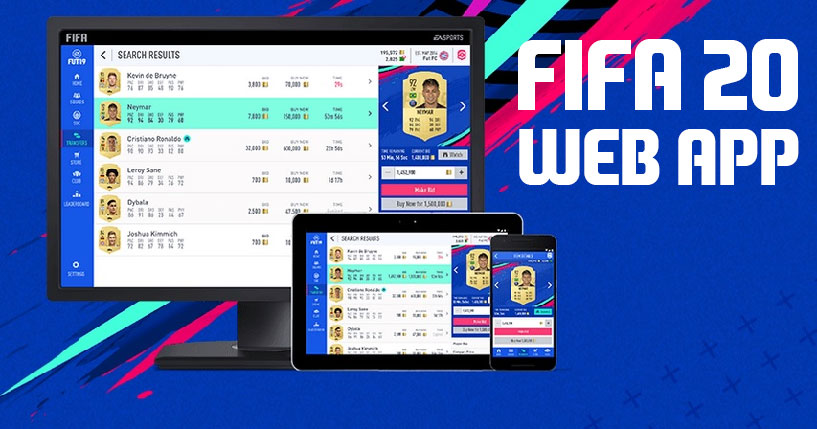 With FIFA 20 Closed Beta started, more and more news and new contents of the game have been leaked, which you can find the highlights on our FIFA 20 Beta Leaks. To win a good start in FIFA 20 Ultimate Team, you not only need to get a Early Access to play the game, but also should enter the FUT 20 Web App early than other players, why? Let's start with this:
The Advantages of FUT Web App: Thanks to the Web App for PC and the Companion App for iOS and Android, you can take care of your Ultimate Team around the clock, wherever you are. This lets you do manager tasks in FUT 20 with these applications without you having to crank up the console.
For many FUT players, the web app and companion app are part of the Ultimate Team experience. On top of that, you can use the apps to get bonus rewards.
FIFA 20 Web App Release Date & Start Time
When is the FUT 20 Web App release? We strongly believe that the web app for FIFA 20 goes live on 18.09.2019. This date has not been officially confirmed yet, but we were already correct with the release forecasts in recent years.
The 18th September is Wednesday, one week before the release of FIFA 20, which will release on 27th September, 2019.
When does the FUT 20 Companion App launch? The companion app is basically the web app for the smartphone. In recent years, it was always available a day after the release of the web app. For FUT 20 it should therefore on 19.9. Go live.
At what time is it going? This is usually not revealed by EA Sports. We expect in the evening hours with the start, between 18 and 22 o'clock (UK time).
When does the FUT 19 Web App end? A few days before the launch of the FUT 20 Web App, the FUT 19 web app will be taken offline. This should happen on Friday, September 13th, when EA sticks to the plans of recent years.
As soon as official information is available, we will update the article.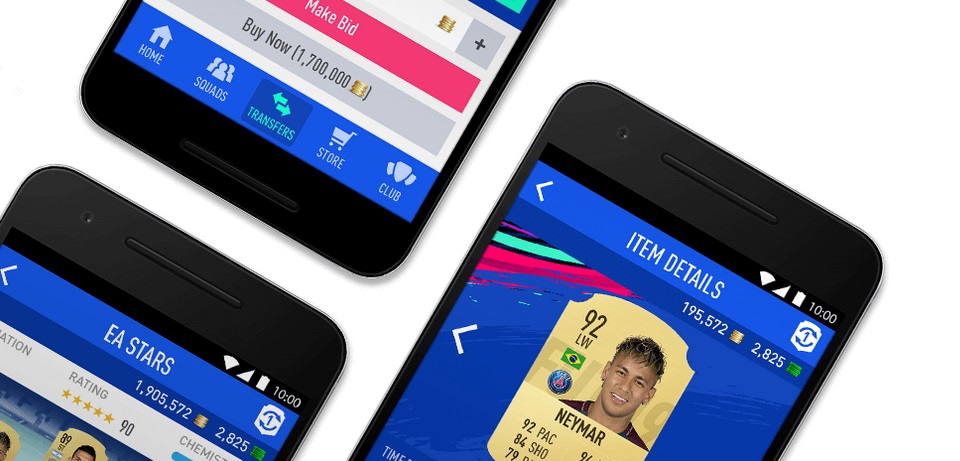 Related Read: FIFA 20 Best Young Players Ratings Predictions
How to Get Early Access to the FUT 20 Web App - Rewards for FIFA 19 Players
FIFA 20 Web App Early Access: only FUT-19 players who want to return to FUT 20 will receive the pre-access. This means that FUT veterans are allowed to set up their FUT-20 club, open their first packs and manage their club, ahead of everyone else, presumably starting on the 18th of September.
These are the requirements for FIFA 20 Web App early access:
- You must have founded a FUT club in FIFA 19 before August 1st.
- This FUT-19 club must be valid until the start of the web app of FUT 20.
- In addition, your account must have a "good reputation". In other words, if you have been banned or otherwise noticed in a negative way, you may not receive early access.
When is the FIFA 20 Web App launch without early access? If you are not FUT-19 veterans, you will only gain access to the new web app after you have logged in to FIFA 20 FUT for the first time, created your FUT association and answered a security question there. So you have to wait until the release of FIFA 20 on 27th September be patient or get pre-access.
The Rewards for Returning FUT Players in the Web App: If you log in as FUT veterans, you can expect these bonuses:
- There are likely to be "Welcome Back" Packs.
- In addition, you will receive daily gifts when you log in to the app once a day. The gifts usually last until October.
- Your rewards may differ from those of other players as they depend on several factors, how much and how well you played in FUT 19.
Features of the FUT 20 Web App - What's New in the Web App?
The web app and the companion app have the same features.
These FUT Web App features are considered safe: you can
- Manage your FUT teams and club items,
- Solving Squad Building Challenges (SBCs)
- Visit the transfer market and buy and sell players and items with FIFA 20 Coins,
- See the TOTW (Team of the Week),
- Inspect all maps, rankings and other stats,
- Buy packs in the FUT store (with coins or FIFA Points),
- Redeem weekly rewards from Squad Battles, Division Rivals and FUT Champions,
- Share your teams with unique URLs
- and complete goals.
New confirmed features for the FUT 20 Web App are:
- You can create individual tactics for the active FUT team.
- You can hit the new club customizations introduced in FUT 20.
- You can see your progress in the new seasonal tasks. One or the other task can also be checked off directly via the app.
- You can apply "SBC protection" to players. This will prevent you from accidentally redeeming one of your important players in an SBC.
Learn more about the FUT Web App and Companion App
- The web app and the companion app are free.
- You need to log in an EA account with email address, password and security question.
- The web app runs on the desktop and on mobile devices. The companion app is designed for iOS and Android only.
- As soon as the web app for FUT 20 is live, there is no web app for FUT 19 anymore.
- You can not play matches in FUT 20 with it.
- You can not buy FIFA Points in the app.
- Just to launch is expected to login problems.
Find out more FIFA 20 News & Guides here, also cheap FIFA 20 Coins will be on sale at Goldkk.com, stay tuned!