WoW Classic Addons are a great help to your gaming and some are back to the standard of most players. Here we collect the Top 15 most important World of Warcraft Classic Addons for leveling, raid, quest, map, auction house, customize interface and more, and show you the download links and install tips.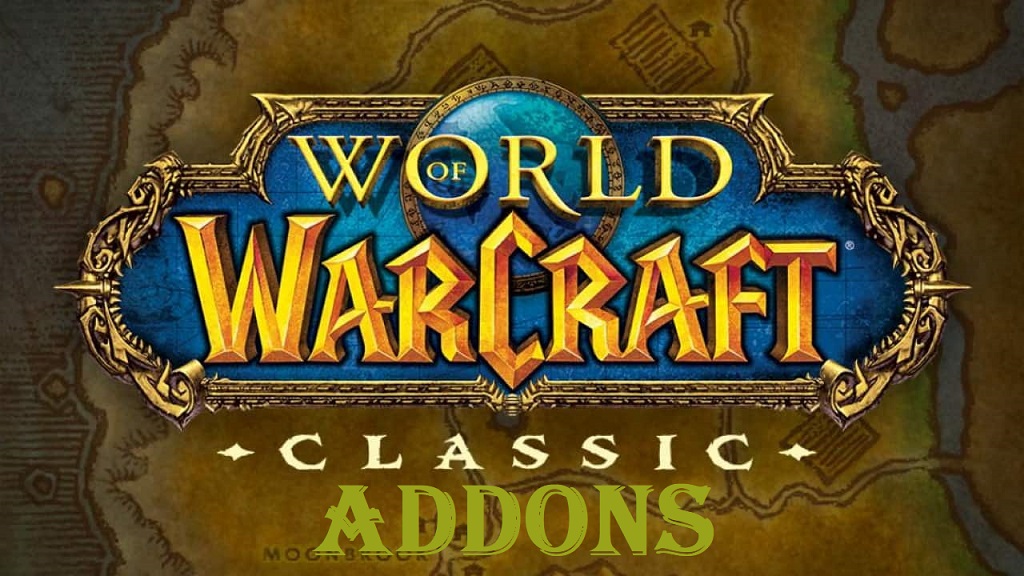 World of Warcraft: Classic was released on August 27, 2019, and even at the time of Vanilla, addons are an asset to the game. They bring general quality of life improvements and offer one or more comfort functions for the game, so WoW Classic Addons have been incorporated into the game over time. However, the question arises: Which addons do I need for WoW Classic and which ones work with it? We've collected the 15 Best WoW Classic add-ons for Questing, Leveling, Raiding, PVP, Auction House and for general Quality of Life Improvements, also show you where and how to download them.
WoW Classic Addons Download & Install Guide
Tips for installing WoW Classic Addons: It is important that you always make sure that the addons are designed for the game version Patch 1.13.2.
Use Twitch-Client To Install & Manage WoW Classic Addons
Many players use the Twitch-Client to manage their addons. These are the former Curse client. There you can manage your addons for all editions of WoW. However, there is still no overview on the platform for pure WoW Classic Addons.
WoW Interface and Github: The current best source for addons that work with WoW Classic is wowinterface.com. There is a special Classic section and you can be sure that you are using the right ones. Furthermore, some development add-ons can be found at Github.
How to install WoW Classic Addons Manuel or via Manager
Many players use Twitch-Client to manage their addons, because Twitch bought Curse in August 2016. But the principle has remained: You can manage your addons for all editions of WoW via the Twitch Client.
Download & Install WoW Classic Addons Manually
If you do not want to use an addon manager like Twitch, you can download and install addons for WoW Classic manually. It is important in both cases that you always make sure that the addon is designed for the game version Patch 1.12.1 or better Patch 1.13.2 (the version to launch WoW Classic).
The installation is simple: You download the desired addon and unpack it into the installation directory of WoW Classic:
World of Warcraft \ _classic_ \ Interface \ AddOns
It is important that you select the subdirectory Classic and then place the addon there under AddOns. So you can install almost all addons and then activate in the home screen of WoW Classic. If the game complains that the addon is outdated, you can confidently click the button »load anyway«.
Top 15 Best & Most Important WoW Classic Addons
These World of Warcraft Classic Addons make your life in Azeroth easier: Addons are there to expand the game. In the case of WoW Classic, you have the opportunity to redesign the interface, view the damage of you and your group, or help with trades. Even small things, such as the price display of an item that you want to sell at the dealer must be regulated via an addon. The download links of the addons take you to wowinterface, curseforge, wowace or github.
Related Read: WoW Classic Gold Farming Guide: Top 5 Best Tips For Making Vanilla WoW Classic Gold Fast
Best World of Warcraft Classic Addons
Weak Auras 2
A flexible framework: Weak Auras 2 is one of the more modern add-ons and has been used in Mainstream ever since Battle for Azeroth. For example, with this extension for WoW you can better view buffs and debuffs. You will also be able to display auras, cooldowns, runes, totems, individual items, abilities, and more.
The addon gives you a lot of leeway to display all sorts of information about your character or opponent, including in certain dependencies. For example, you can only display the mage's counter-spell ability if it can be used. As long as the cooldown is running, the icon disappears from the screen.
Details! Damage Meter
In the long run it matters: Even in the days of Vanilla, the players struggled to have the longest bar. For WoW Classic you can download the Addon Details Damage Meter. It is the most detailed and currently best addon for reporting the damage done.
The addon can show much more, such as interruptions, deaths, disenchants, and more. It is also highly customizable and you can display your own auras or other things that are important to you. You can do a detailed evaluation of your performance with the addon.
Classic EPGP
50 DPK Minus: This add-on is not about DKP, but about the same. EPGP is an addon intended to provide better and fairer loot distribution. It helps directly when distributing the loot. The criteria for obtaining EP can be determined by each guild. This could be for example the participation in the Raid and Bosskills.
If you receive equipment from the raid, GP will be counted as well. The ratio of EP and GP then gives a priority (PR). Thus, in theory, the loot should be divided as best as possible and useful for the raid among the active raiders. Alternatives would be a DKP addon or for example Loot Council, which is also gladly used.
Gatherer
Picking flowers made easy: The collectors among you know Gatherer either from back then or from the current live version of World of Warcraft. If you're into herbalism or mining, you should download the Gatherer Addon in WoW Classic. It will show you the herbs and ores on the map, so it's much easier to think about a collection route.
In addition, you always see which herb or ore you have to collect in which area. However, the data must first collect it. This happens every time you collect a herb or ore while the addon is active.
For a fast database there was in the past the add-on GatherMate, with which one could import the data. Currently this does not seem to be in development for Classic yet.
Best WoW Classic Addons Raiding
Deadly Boss Mods
Boss tactics made easier: The addon Deadly Boss Mods, short DBM, should be known to almost every player of WoW. DBM offers help for raids, dungeons or other special events. It shows you the skills of the bosses and when the next one is used.
Furthermore, the addon gives you warnings when you are in evil areas or tells you which target to attack. In addition, it distributes, for example, Raidicons, so you know which player has the bomb at Baron Geddon or from whom you have to stay away.
It also hides whispering messages and gives those who whisper to you an automated answer that you are currently in combat.
VuhDo
The Healer addon: For every healer in a raid frames are especially important. With them you can keep the overview reasonably. Especially in WoW Classic with 40 players it should come here again to many beam views. Although the screens are of course bigger today.
With VuhDo you get a WoW Classic addon that allows you to build a raidframe according to your imagination. You can set the size of each character bar and decide what you want to show on it. Thus you see directly possible debuffs and also which healing effects affect which character already.
VuhDo also makes a complete mouseover cure possible without having to write extra macros. Simply bind your healing spells on your keyboard or mouse.
Even in dicey situations you have a good overview of the health of the group members with VuhDo.
CensusPlus
Data, numbers, facts: CensusPlus is like a census - if you are in Classic, you can gather a lot of information about the current players of your faction on this server at the push of a button: How many are currently online, which people are they, which Class do you play? Because with your push of a button, the mod reads the official chat command "/ who", but not just for your zone, but for the whole of Azeroth.
The result then ends up in the file CensusPlus.lua in the log folder World of Warcraft \ _classic_beta_ \ WTF \ SavedVariables. And if you're especially nice, upload this file to stats sites like WowClassicPopulation.com. They collect the information continuously and make fancy statistics, tables, diagrams and so on.
Among other things, you can see which guilds have the most experienced players, which classes are especially popular and what the level of player distribution looks like on your server.
Best WoW Classic Addons For Leveling (Quest & Map)
Questie Classic
Quests Overview: Quest Classic is an addon that displays quests on the World Map and Minimap. In addition, objects, for quests and Quest Delivery Points are shown. So you always see in which area for your level still open quests are available. These are also indicated with their name and the level requirement.
Atlas Classic and Atlas Loot Classic
New textures for the world map: With Atlas Classic you get an addon that replaces the textures of the world map. The new ones show you the most important locations of a zone, so you know exactly where to send a quest or where to go for a specific point.
However, the Atlas addon has a slightly different installation path: World of Warcraft \ _classic_ \ Interface
Database for Loot: With Atlas Loot Classic you get an extensive database in the game. If you want to know what can drop in a dungeon, then you'll be happy with this addon.
EZcoordinates
Precise positions instead of somewhere in the middle of nowhere: This small but nice addon shows you on the map of the world and the minimap coordinates - that's why it's called Coordinates. This is especially useful when browsing through old WoW guides and comments using coordinates, for example in the Classic section of.
Real Mob Health
Exact life bars: Normally your opponents health points are not displayed. But only green bars that are always the same length - no matter if a raid boss or a level 1 squirrels is in front of you. With Real Mob Health, you can see how many health points it has right now, because the addon registers the damage a mob takes on a hit and how much its health bar shrinks.
Then the addon counts up how many HP your victim has in total. Simple example: you do 100 damage, the health bar goes down 10 percent, so your opponent had 1,000 HP. In the middle of the fight, this info does not bring you much, of course, but the trick of Real Mob Health is its memory function: It also collects the calculations of other players.
In the meantime, a stately collection of data has been collected from all mobs in the game, and their hitpoints are displayed concretely - so you know in advance whether you have a chance against the squirrel!
What's Training?
Is the journey worth it? With the add-on What's Training you can always see in the magic book, which skills your class trainers have ready - without you have to march extra. So you can plan at which level the often long way is worthwhile. And you see how much WOW Classic Gold you should bring.
Best WoW Classic Addons For Interface
ElvUI and TukUI
A new interface: With the addons ElvUI and TukUI you can completely customize your interface. It is possible to keep elements of Blizzard. These are very extensive interface addons, so you can do without other addons thanks to them.
For example, ElvUI and TukUI have already integrated the display of merchant prices, coordinates on the map, unit and group windows, and customizable action bars. All these things can be adapted to your needs.
The WoW Classic versions of these should be available for download at the latest on the release on August 27, 2019.
Bartender 4
Individualize Actionbars: Bartender 4 completely replaces Blizzard's Actionbars. So you have the free design options as you divide your action bars. All strips are completely customizable.
The following bars await you:
10 action bars
A bar
A companion bar
A pocket strip
The micro-menu
The EP / call bar
Best Addons For Auction House & Trading
Vendor Price
What does the dealer pay? Vendor Price shows you exactly what an NPC dealer pays for each item. Especially in WoW Classic, where inventories and gold are constantly in short supply, Vendor Price makes it easier for you to clear out: The one that brings the least amount to the dealer, flies out first.
The fact that this is worthwhile shows already in the history of the addon. The price preview was one of the first features that Blizzard quickly adopted for WoW.
Auctionator
Auctionator is designed for casual everyday auction house users. Auctionator makes the auction house easier to use, by presenting auction house listings clearly and succinctly, and by eliminating the tedium involved in posting and managing auctions.
Auctionator is looking for beta testers to provide QA and feedback for bug fixes and new features prior to release. Please PM Borjamacare if you are interested in helping!