Werewolf is a classic and popular Rocket League battle-car released in 2018, check out our top 5 best custom cool Rocket League Werewolf designs equipped with FSL-B Wheels and Mainframe Decals, find out some new ideas for the old car.
GOLDKK New Custom Cool Rocket League Car Ideas for Werewolf
Here are detailed information for each painted Werewolf car design. Werewolf is an Import car that can only be obtained from the Victory Crate, official Werewolf equipped with the Hiro wheels and the Luminous trail. FSL-B is a Rocket League wheel released in December 2019, which is classified as Very Rare, paintable and certifiable. Rocket League Mainframe is a Black Market decal released in 2018, which can be obtained from Zephyr Crate. More design ideas for Werewolf and other Rocket League cars:
https://www.goldkk.com/rocket-league-designs-list
Cheap Rocket League items and credits for creating your unique car designs, please click:
https://www.goldkk.com/rocket-league-items
1.
Car: Grey Werewolf (Primary-C6-R7, Accent-C1-R3)
Decal: Mainframe
Wheels: Grey FSL-B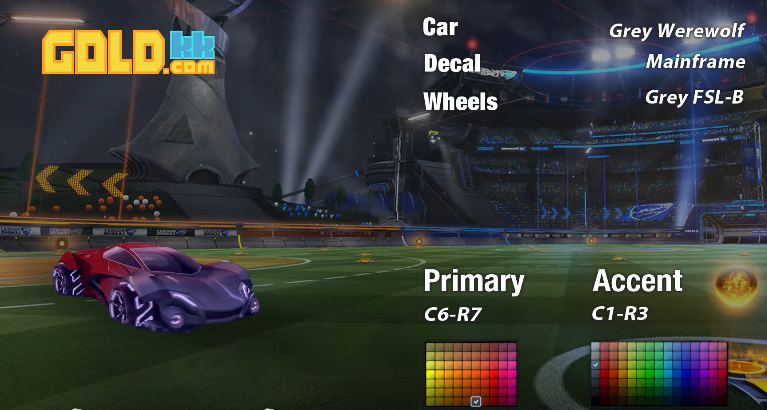 2.
Car: Orange Werewolf (Primary-C4-R4, Accent-C5-R4)
Decal: Orange Mainframe
Wheels: Orange FSL-B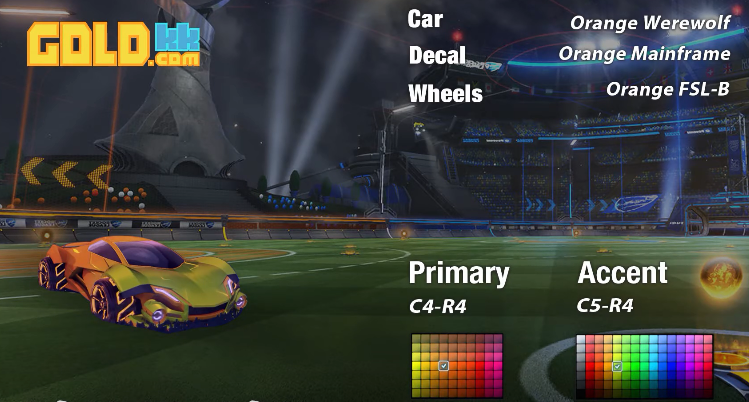 3.
Car: Burnt Sienna Werewolf (Primary-C7-R1, Accent-C3-R1)
Decal: Burnt Sienna Mainframe
Wheels: FSL-B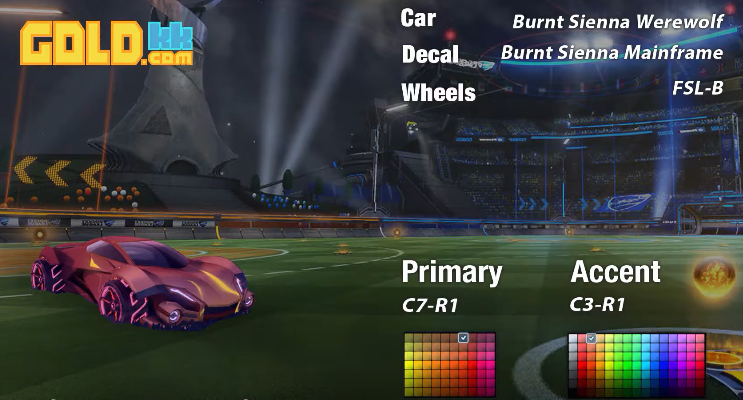 4.
Car: Sky Blue Werewolf (Primary-C4-R4, Accent-C6-R7)
Decal: Sky Blue Mainframe
Wheels: Sky Blue FSL-B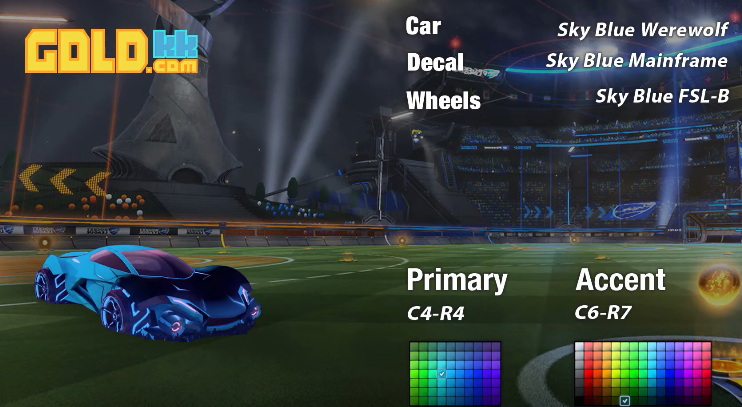 5.
Car: Pink Werewolf (Primary-C10-R4, Accent-C14-R1)
Decal: Pink Mainframe
Wheels: Pink FSL-B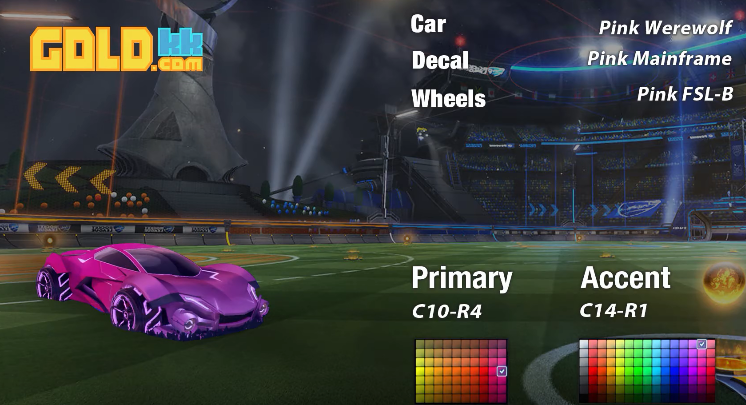 Rocket League Werewolf Design Prices
Goldkk.com provides the latest accurate Rocket League items price and up to date price trend of each item in the last 15 days on different platforms. Welcome to check the price of RL crates, bodies, wheels, boosts, decals, toppers and more items here. Fast searching solutions for prices of Rocket League items included in the design on PS4, Xbox One, Switch and Steam as below.
FSL-B Wheel Prices:
https://www.goldkk.com/rocket-league-prices/xbox-one-index/FSL-B
Mainframe Decal Prices:
https://www.goldkk.com/rocket-league-prices/xbox-one-index/Mainframe
Rocket League Werewolf Car Prices:
https://www.goldkk.com/rocket-league-prices/xbox-one-index/Werewolf