The new Rocket Pass is going to hit Neo Tokyo next week in Rocket League, Psyonix announced the details about the Rocket Pass 6 release date, Ronin battle-car, Premium tiers, items, and rewards. Here goldkk.com brings out the related information. Get ready to start Rocket Pass 6 and pick up valuable items fast!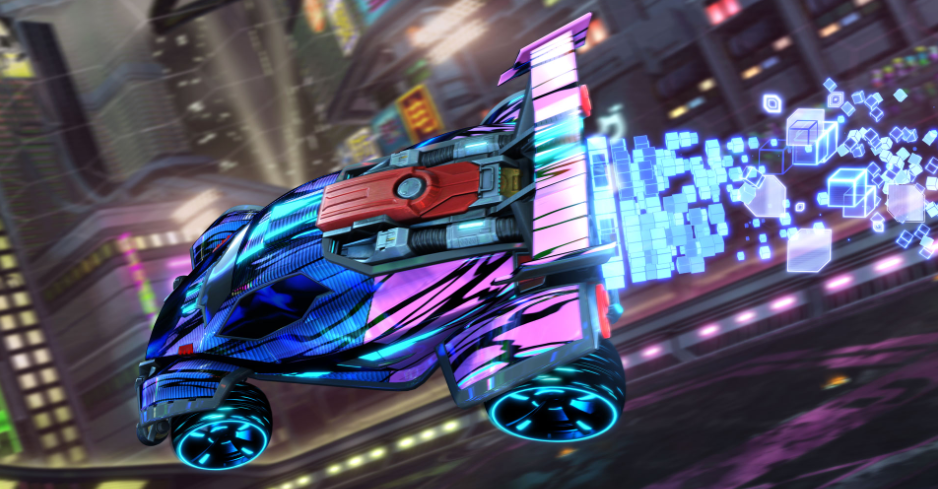 Rocket League Rocket Pass 6 Release & End Date - When Does Rocket Pass 6 Start?
As the Rocket League Season 13 close to an end, Psyonix is preparing to drop Rocket Pass 6 with the competitive Season 14.
Rocket League Rocket Pass 5 end date: March 25, 2020 (Wednesday)
Rocket League Rocket Pass 6 start date: March 25, 2020 (Wednesday)
Rocket League Rocket Pass 6 end date: July 15
Rocket League Season 13 end date: March 25, 2020 (Wednesday, roughly two hours before Season 14 reveals)
Rocket League Season 14 start date: March 25, 2020 (Wednesday)
Rocket League Rocket Pass 6 Items
The Rocket Pass 6 is set to start around the Neo Tokyo theme, brings a series of new Rocket League items, like decals, wheels, toppers, etc., you can choose free to play or experience the premium tiers and go towards pro rewards.
New Battle-Car - Rocket League Ronin
The Rocket Pass of season 14 is led by the new cyber-inspired car - Ronin, upgrade to Rocket Pass premium, you can unlock the cybernetic supercar immediately.
Check out its look in the Rocket Pass 6 announcement trailer.
Rocket Pass 6 Free Items
Each player can gain items including:
BREAKOUT: Mammoth decals
Hex Fade Trail
Checkmate Topper
Rocket Pass 6 Premium Rewards
To get the access to pro rewards, players can select Rocket Pass premium and purchase it with 1000 Rocket League Credits, and unlock the Ronin car at once, you can also unlock the Ronin car plus 12 additional tiers immediately through spending 2000 credits.
There will be 70 tiers in the Rocket Pass Premium with one reward for one tier, more than 70 rewards will be available in the whole Premium and free track, featuring cars, decals, toppers, goal celebrations, boosts, experience and more. The pro rewards are selected painted, certified and special edition versions items that are tradable. Other than new items inspired by science-fiction, like HoloData Boost, UFO Engine Audio, and the Rad Rock Goal Explosion, up to 1000 Credits can be earned throughout the Pass Premium. As usual, the stunning fully-equipped car Ronin GTX is set as the reward of tier 70.
Check out the complete list of Rocket Pass 6 Premium Rewards at Rocket League official site.
Rocket Pass Challenges: Week 1
Players who do not buy Rocket Pass Premium only get to complete three weekly challenges.
First Steps: Gain 1 XP Level
Keepin' It Casual: Get 20 Saves, Assists, or Goals in Casual Matches
Hey, I'm Doing It!: Use "I got it!" or "Defending…" Quick Chats in 10 Matches
Premium:
New Ride: Play 3 Matches with any version of the Ronin Battle-Car
Extravagant: Play 5 Matches in any Extra Modes Playlist
Shoot Your Shots: Accumulate 50 Shots in any Playlist