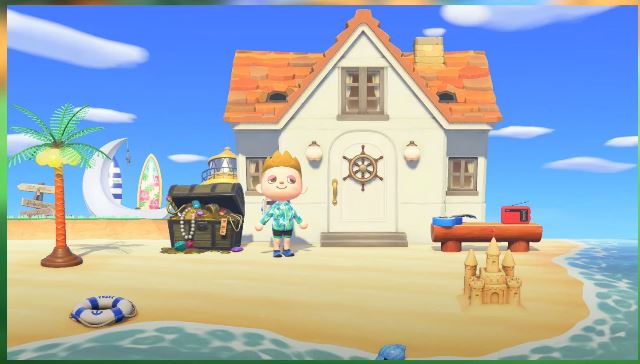 July 2021 Seasonal Celebration In Animal Crossing - Marine Day
The Marine Day in Animal Crossing New Horizons is a brand new Japanese-inspired seasonal celebration. as there's not much going on right now, we're of course eagerly awaiting to see what the next Animal Crossing New Horizons update will have in store for us. but in the meantime, one of the final items that were added in the most recent update all the way back in April is now officially available. thanks to the current version 1.10 that added some new seasonal celebrations such as Cheese Rolling Day, as well as some refreshed events like the Wedding Season also added Marine Day.

ACNH Marine Day Release Date
From July 8th, in honor of Marine Day, the exclusive ship wheel door decoration can now be obtained for a limited time. since the launch of the latest update back in April, this item has been time-locked until now, so this is a quick refresher about the holiday and a reminder to order the item. just like similar seasonal celebrations, if you make your way to the resident services and access the nook stop or use the nook shopping app on the nook phone for those who have unlocked it, you can navigate over to the seasonal tab to see all of the current regional holidays and their corresponding items. the ship wheel door decoration available for Marine Day costs a mere 1300 bells. which is pretty cheap for probably one of the coolest door decoration items. like many other door decorations, this can also be hung on walls inside your home. sadly the wheel isn't customizable though but does have an HHA theme of the ocean, which is perfect for those designing underwater rooms or beach-themed interiors.
Marine Day is actually based on the real-world event that is most commonly celebrated in Japan, typically honors all the blessings the sea or ocean provides to the island including food, the ability to trade overseas, and prosperity for a country surrounded by water.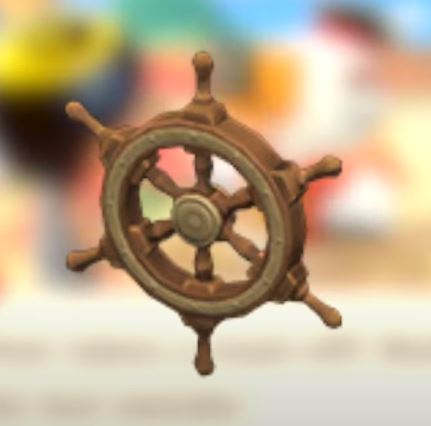 ACNH Marine Day Exclusive Item
As always, more details like this can be found by reading about the item itself at the nook stop. the item is available from July 8 through to July 22nd, so there's plenty of time to purchase it for those who want to do a little designing in honor of the real world events. as always a new official screenshot has been posted by @ac_isabelle offering some context for the new item and suggests preparing for Marine Day by buying a wetsuit and other splashy items and nooks cranny if you want to. for those that don't, it's definitely worth picking up though as the ship will is a limited-time item. and for those playing in real-time won't return until at least next year assuming it returns at all.
Marine Day's only an item that has never featured in previous versions of animal crossing so has debuted for the first time in New Horizons in 2021, it's this kind of mini celebration that has always added to the charm of Animal Crossing. it's always nice to get some bonus items like this especially as it comes with the chance to learn more about other regional holidays. though if Nintendo added the ability to hang wall-hanging items like the ship wheel on partitions or simple panels, that would be a game-changer, especially if we could place them outside. maybe that's something we'll see in the future. but what do you think about Marine Day, do you wish Isabel at least left the residence services in honor of these celebrations, or are you happy with ordering extra items?