Most of the days in November still in autumn time in Animal Crossing New Horizons, what new events and items players can get towards the end of fall? Follow us to get into the ACNH November 2021 Update to see if there are new findings.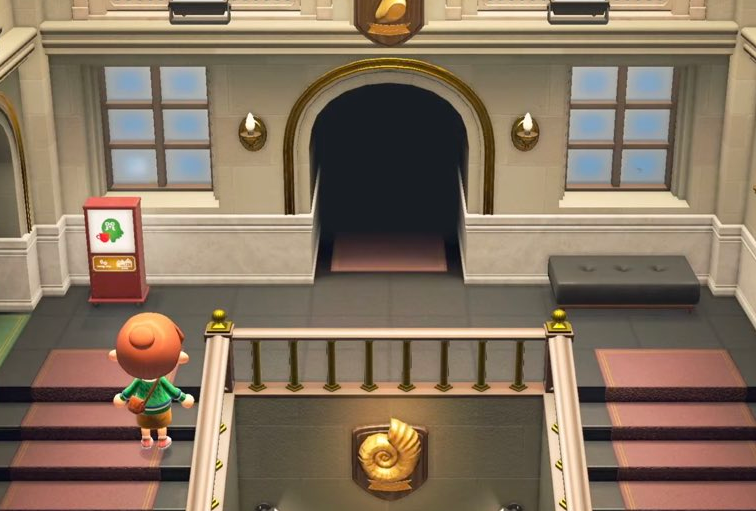 ACNH November Fall Update 2021 - New Events and Items for Animal Crossing New Horizons November
Based on the Nintendo Direct in September, there should be a significant ACNH update in November, introducing the returning character Brewster and his cafe, as well as some other new events and items. The exact date is not confirmed now.
1. Day of the Dead (October 25 to November 3)
Starting from October, players can buy the Marigold Decoration item added for the Day of the Dead from the Special Goods of Nook Shopping.
Seasonal Item: Marigold Decoration
2. Lantern Festival (November 1 to 11)
Similarly, the second seasonal event for ACNH November 2021 is Lantern Festival, which allows players to purchase Handheld Lantern comes in multiple variations.
Seasonal item: Handheld Lantern (Stars, Moons, Stained Glass, Suns, Geese & Leaves)
3. Shichi-Go-San (November 11 to 20)
Chitose Ame is another seasonal Animal Crossing item available in November for 10 days in Nook Stop.
Seasonal item: Chitose Ame
4. Turkey Day (November 25)
We can expect some news and additions for ACNH Turkey Day 2021, just like other big holidays in the game. Here is the list of Turkey Day (Thanksgiving Day) Items added to New Horizons last year and it's most likely you'll have chance to obtain them again this year.
Turkey Day Casserole
Turkey Day Chair
Turkey Day Decorations
Turkey Day Garden Stand
Turkey Day Hearth
Turkey Day Table
Turkey Day Table Setting
Turkey Day Wheat Decor
Turkey Day Flooring
Turkey Day Rug
Turkey Day Wall
Cornucopia
5. Brewster & Roost Cafe
The official announcement of the Animal Crossing New Horizons Brewster and The Roost Cafe finally come, this should be the highlight of the ACNH November update. Brewster will work in The Roost cafe in museum and the cafe will always open. You can access it by climbing the museum stairs near the Art Gallery.
Updated:
All New contents in ACNH November 5 (2.0) Update:
- 18 New villagers will be added, including two new NPCs.
- New furniture items such as fencing, gyroids, Nook Miles rewards, etc.
- Brewster is opening a coffee shop - The Roost at the museum.
- Kapp'n is back with his boat.
- Harv's Island will have a plaza with all sorts of shops.
- Players are able to farm vegetables, crops and cook food with them.
- Players can get a new recipe to craft a permanent ladder that can be placed alongside cliffs.
- Fence customization: 9 new fence recipes are added to the game.
- More exterior options are available, you can modify your home's exterior to match your island's landscape.
- Increased storage up to 5,000.
- Nook Miles can be used to redeem new items.
- Maximum number of bridges and inclines are changed to 10
- Pro camera app with new perspectives and angles.
- Patterns that were previously used for customizing items can now be worn or used as flooring and wallpaper.
- Ceiling decor can be added to each room.
- 11 new hairstyles and 11 new reactions.
- ABD terminal.
- New K.K. Slider songs.
- New storage shed.
- New furniture types in Nook's Cranny.
- Players can navigate through tight spaces in the house.
- Island Life 101 app provides tips on enjoying your island.
ACNH November Fall Update 2021 - DIY Recipes for Animal Crossing New Horizons November
1. ACNH Mushroom Season (November 1 to 30)
In Northern Hemisphere, players can craft mushroom themed items using right materials and recipes throughout the whole November.
Crafting material: Round mushroom, Skinny mushroom, Flat mushroom, Elegant mushroom and Rare mushroom
Mushroom set furniture items:
Forest Flooring
Mush Lamp
Mush Log
Mush Low Stool
Mush Parasol
Mush Partition
Mush Table
Mush Umbrella
Mush Wall
Mushroom Wand
Mushroom Wreath
2. ACNH Maple Leaf Season (November 16 to 25)
The Maple Leaf season only runs for 10 days in the game, so remember to collect useful materials and DIYs within a limited time.
Crafting material: Maple Leaf
Mushroom set furniture items:
Autumn Wall
Colored-Leaves Flooring
Leaf Stool
Maple-Leaf Pochette
Maple-Leaf Pond Stone
Maple-Leaf Umbrella
Red-Leaf Pile
Tree's Bounty Arch
Tree's Bounty Big Tree