Rocket League Twinzer is inspired by the popular Octane, which one do you prefer? If you have a Twinzer to decorate, welcome to visit GOLDKK design list, which is featuring thousands of varying custom car designs with different Rocket League items and available at different prices level, you can find the best for you. Here we brings 5 new Rocket League Twinzer designs 2020 with wheels from Rocket Pass 6, plus the price of Twinzer variants on PS4, Xbox One and PC.
What is Twinzer in Rocket League?
Twinzer is a Rocket League Import battle-car released in May, 2018, the design is on the basis of Octane and a buggy, the difference between Twinzer and Octane is that its engine is on the front and it doesn't have a spoiler. Twinzer can be obtained from Impact Crate, which was converted into the Impact Blueprint in the game, you can also buy Twinzer car with cheap prices at goldkk.com.
Rocket League Twinzer Prices - How much is a Twinzer worth in Rocket League?
The default color Twinzer prices on PS4 is 231 - 340 Rocket League credits, on Xbox One is 277 - 408 credits, on PC is 152 - 224 credits. Check out Rocket League Twinzer prices in different colors as below.
Rocket League Twinzer Price PS4

Rocket League Twinzer Price Xbox One

Rocket League Twinzer Price PC/Steam

Rocket League Twinzer Decals
Twinzer can be equipped with the following Rocket League decals and any of the universal decals.
- Import: AWD, Motor Monster, Radium, Slimed, Stripes, Trace Racer
- Rare: Good Shape, Muddy, Smooth Jazz
5 New Painted Rocket League Twinzer Designs
1. Orange Rocket League Twinzer Car Design
Bodies: Orange Twinzer
Decals: Orange Mainframe
Wheels: Orange Jandertek
Primary: C4-R4
Accent: C1-R1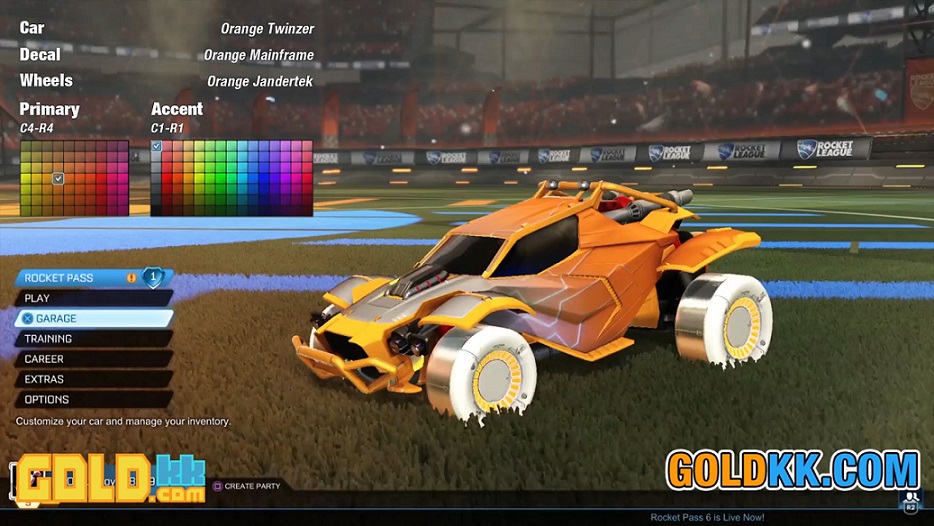 2. Lime Rocket League Twinzer Car Design
Bodies: Lime Twinzer
Decals: Lime Mainframe
Wheels: Lime Jandertek
Primary: C1-R3
Accent: C1-R1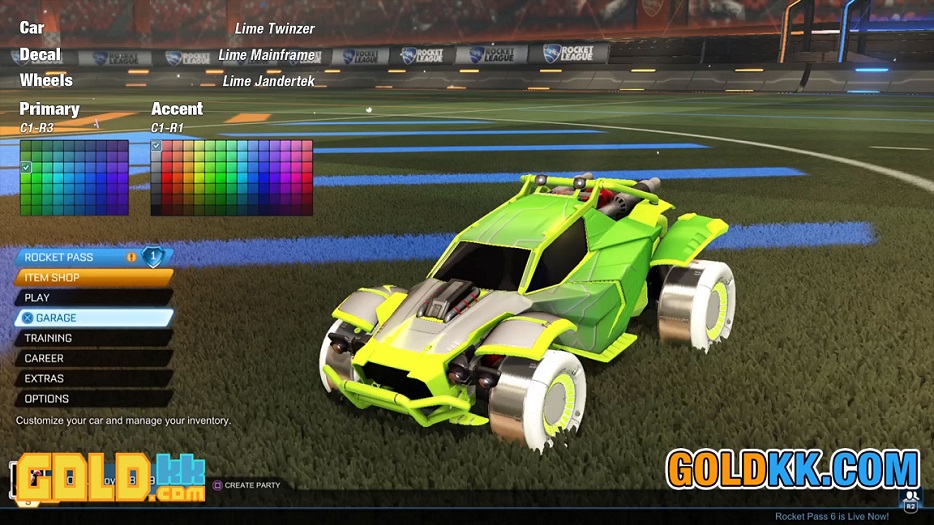 3. Cobalt Rocket League Twinzer Car Design
Bodies: Cobalt Twinzer
Decals: Cobalt Mainframe
Wheels: Cobalt Jandertek
Primary: C7-R4
Accent: C1-R1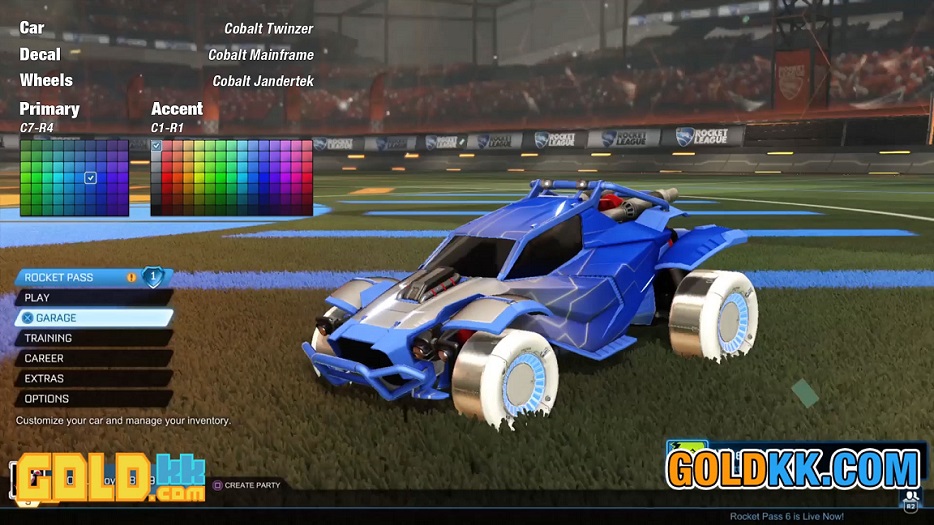 4. Pink Rocket League Twinzer Car Design
Bodies: Pink Twinzer
Decals: Pink Mainframe
Wheels: Pink Jandertek
Primary: C10-R3
Accent: C1-R1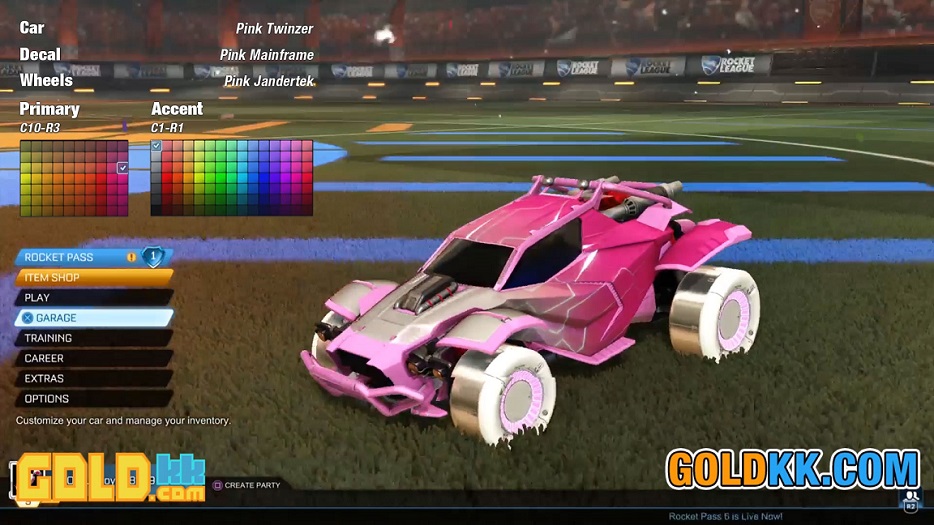 5. Saffron Rocket League Twinzer Car Design
Bodies: Saffron Twinzer
Decals: Saffron Mainframe
Wheels: Saffron Jandertek
Primary: C2-R4
Accent: C1-R1