Cross-platform, which is the highly anticipated feature of Rocket League, will be online with the next update. Psyonix also officially disclosed the specific content and operation of account synchronization. When the update goes live, you can share your Competitive rank, Rocket Pass progress and Rocket League items across different platforms. Follow the latest Rocket League cross platform progression, let's learn about how does Rocket League cross platform work and what should you know before playing it.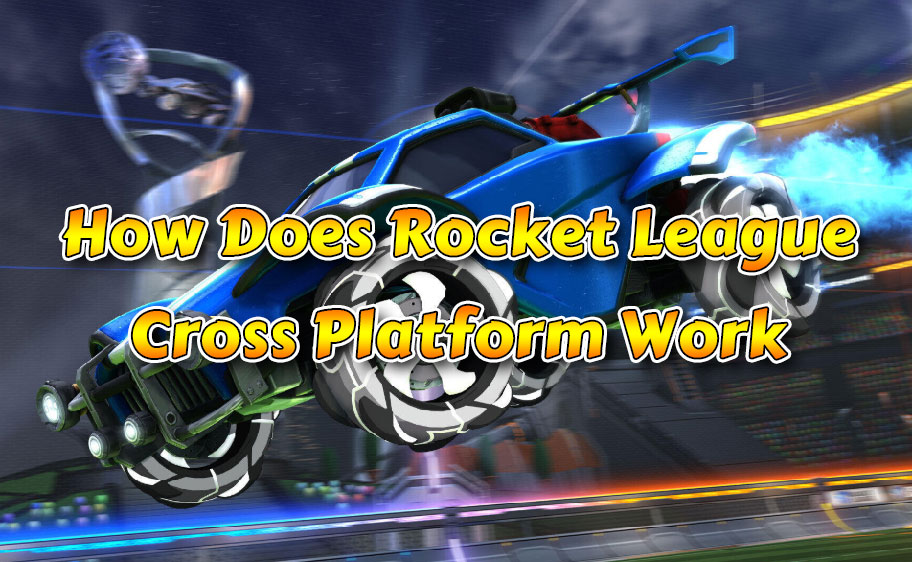 How Does Rocket League Cross Platform Work?
Cross-platform play is really coming in Rocket League! That means you can play matches on PS4 against the opponent from Xbox One. At the same moment, players will be able to play the game for free. The Rocket League cross-platform play is based on the Epic Games account, if you have multiple accounts on different platforms, you need to link the accounts firstly. Once you completed it, the inventory, competitive rank, XP level and Rocket Pass progress gained on the linked accounts will be contributed to the primary account, you can work on one Rocket Pass tier and one competitive rank with all the energy. In addition, players who linked the Rocket League platform to the Epic Game Account will receive the RL "Chopper EG" Wheels. Psyonix still has not revealed the exact launch time for the free-to-play update, but it's getting closer and closer, we can expect it later this summer, along with more new additional features.
How to Link Your Accounts?
Simply link your platforms using your PS Network, Xbox Live, Nintendo Switch Online and Steam account login information and share progress.
1. Update Rocket League to the latest version and start up the game
2. Create or login your Epic Game Account
3. Connect your each Rocket League platform account to your Epic Games Account
4. Set one of them as the primary platform. Ensure to choose the platform where you have the best performance (most Rocket Pass progress and highest Competitive rank).
5. Once the primary platform is selected, you can play with your Competitive rank, Rocket Pass progress and XP Level on all connected platforms.
What Items Can Be Shared?
Every platform you link to the Epic Games Account shares its inventory with other platforms. What types of Rocket League items are included?
- All earned free drops (Common Items, Event Items)
- Season Rewards & Titles
- Rocket Pass Items
- Item Shop Purchases
- Blueprints and items built from blueprints
- All Rocket League-branded DLC included in the Legacy Pack
- Items purchased from the Esports Shop, Fan Rewards, and RLCS attendee items
Therefore, the Platform-Exclusive Items like Sweet Tooth and Hogsticker, Ultimate Edition On-Disc DLC, Premium DLC Packs, Rocket League Credits and Esports tokens balances can't be shared between different platforms. You will still have access to use the purchased DLC Packs on the original platform.
Player-to-Player Trading System
Player-to-player trading is restricted that you can only trade the purchased items or obtained items with others on the platform where it bought or acquired, or to say, items can only be traded with players on the same platform. In addition, players who start to play Rocket League after the free-to-play update launch involved in any deal need to have purchased at least 500 Credits.