Looking for the most beautiful car designs in Rocket League but on a low budget? Here we share you 5 cheap Rocket League car designs octane for 2020 which only cost 500-1000 RL Credits!
5 Rocket League Budget Car Designs Octane 2020 (500-1000 Credits)
Rocket League is a high-powered hybrid of arcade-style soccer and vehicular mayhem with easy-to-understand controls and fluid, physics-driven competition. There are more than 500 trillion possible cosmetic customization combinations in the game. So have you customized your own dreamy car for better playing the Rocket League game? Looking for best luxurious car designs composed of cheap RL items, decals, wheels, goal explosions? Now check out below 5 Rocket League budget designs for 2020.
1.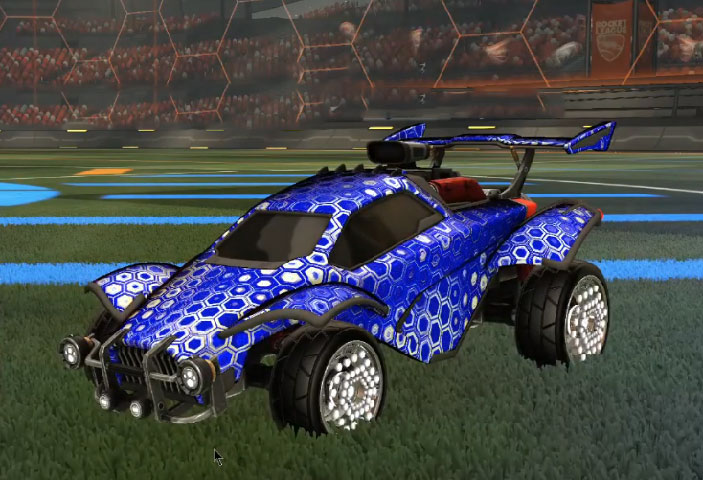 For the car, it's a non-painted Octane, you can also use a dominus or a breakout. If you have a titan white paint Octane, it fits too. As a decal, use the hex decal which is worth 250 Credits. For the colors, rocking a normal blue with a white secondary, and a normal red with the white secondary. For the wheels, using 51s in titanium white which cost 100 credits. It even matches the decal. For the boost, using white Hexphase which cost 200 RL Credits. You can make this cool titanium white expensive-looking car for only 550 Credits.
2.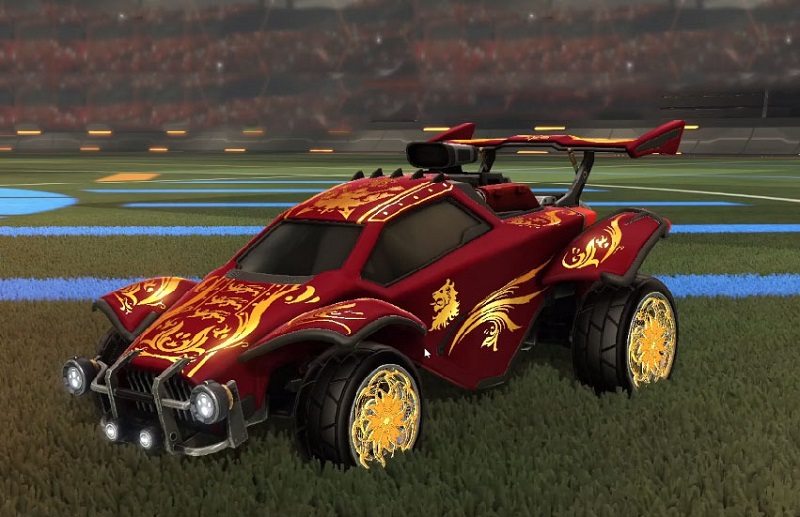 We have the griffon orange painted decal, it doesn't really change that much if you use an unpainted one, these run anywhere from 50-150 Credits. For the decal, using toon matte and gold color with the anodized pearl as the secondary. Then on the red side, using dark red with tuned matte and then a gold with the anodized pearl. Using the roulette wheels, the default ones which run about 50 Credits on PC. So this whole design is less than 500 Credits.
3.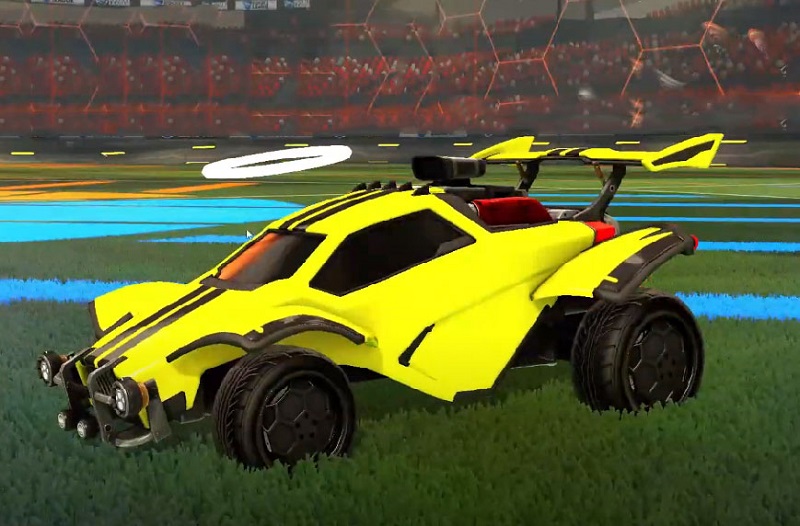 This is a car design for free. Add the stripes onto the Octane. For the colors, choose yellow to keep it nice and simple. For the accent, choose a dark gray. Go for the Cristiano wheels with standard green boost. For the topper, a lot of people don't use a topper because it messes up the hitbox of the car and makes it having it flat without a topper is good, because you can easily control the car. But actually you can add a topper, go for a Halo which is free. There is no need to add trail and goal explosion, just leave it as classic.
4.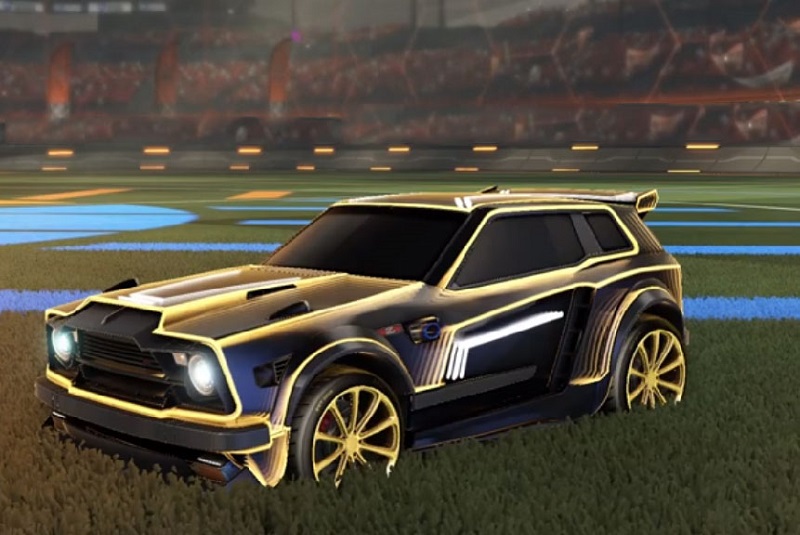 There's the blue and orange side on the car, super clean. You can use it on the Octane, the breakout or the authentic. The Octane and the breakout were Rocket Pass decals, so some people might not have those if they're just joining the game. But the Finnick is not a tradable decal, it's very cheap for about 100 Credits. So the whole Fennec car designn only costs 500 Credits.
5.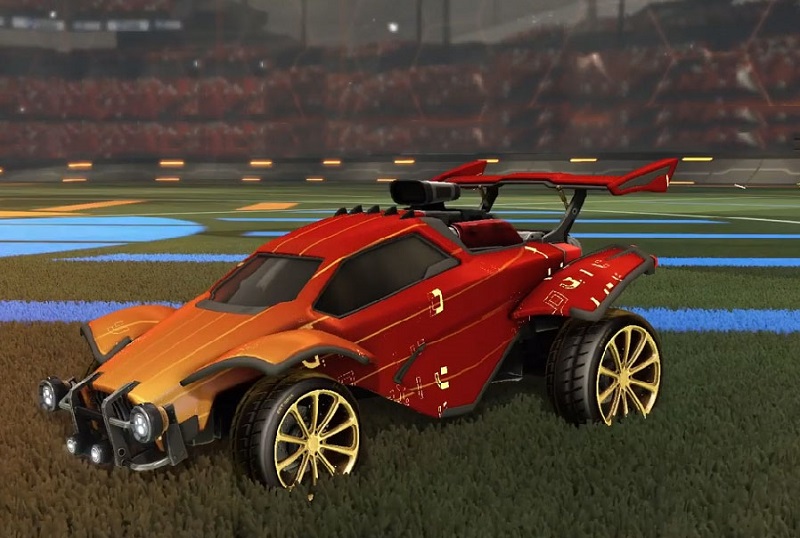 This car match with a super clean decal, it reminds you of mainframe when you look at it. The whole car design cost under 1K Credits.
More best Rocket League designs cheap listed on Goldkk and hope you get your dream car soon.