It's said that the Legend of Zelda Crossover event is coming to Animal Crossing New Horizons! What could we expect to see and which items would be added to ACNH? In this article, we're going to be discussing everything you need to know about legend of Zelda 35th anniversary event in Animal Crossing New Horizons.
ACNH Legend Of Zelda's 35th Anniversary Event
2021 is the 35th anniversary of the Legend of Zelda series with so many Zelda items and even characters being included in past Animal Crossing games, it seems likely that a Crossover event could happen in 2021 like it is for Mario's 35th anniversary. So this guide covers how Nintendo could integrate that into Animal Crossing New Horizons, the history of the Legend of Zelda in Animal Crossing and more.
Legend Of Zelda Themed Items Will Be Added Into ACNH
Now the Legend of Zelda items and even characters have actually been in Animal Crossing for a while especially the items. A lot of these items have been featured in Animal Crossing since the very start like the master sword which was even in the original Animal Crossing game. So the Legend of Zelda has always had a pretty good relationship with Animal Crossing. There's nothing really Animal Crossing related in Zelda but that makes more sense since Zelda is a story based kind of series whereas Animal Crossing can easily integrate stuff like this, and as some of you may know there are actually a lot more Nintendo items in Animal Crossing, but none of these are in Animal Crossing New Horizons, they were all taken out. However, it seems very likely that a 35th anniversary event could happen.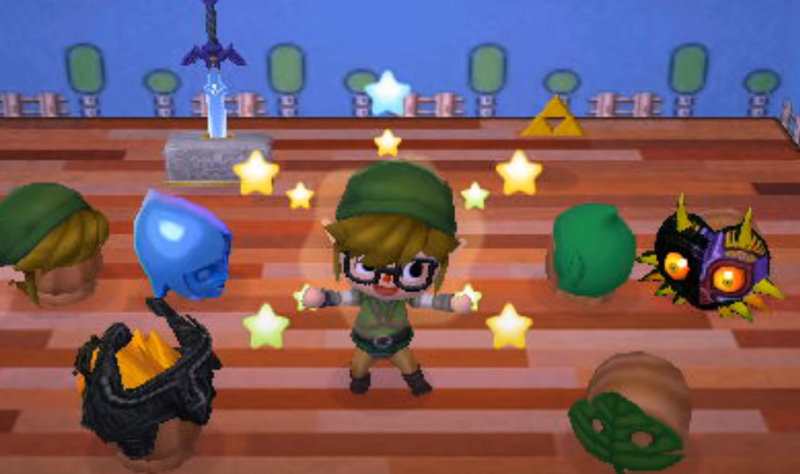 As we all know a 35th anniversary Crossover is happening with Mario, so it'd make perfect sense for them to do Zelda event and bring back some of these really cool items. They actually added even more Zelda items to the game which had never been in any Animal Crossing game before, they added literally so many and these came with the inclusion of some new Legend of Zelda themed Crossover characters.
Legend Of Zelda Crossover Characters - How To Get Zelda Characters
Here are the four Legend of Zelda characters that you could get in Animal Crossing welcome amiibo.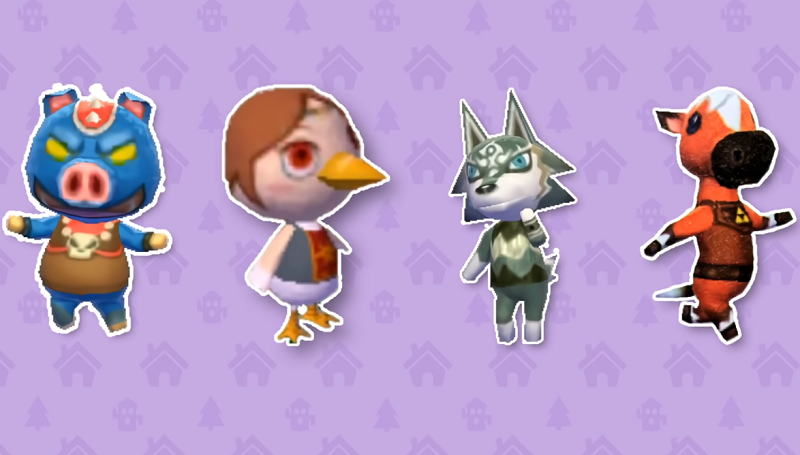 By scanning in a Zelda amiibo you can actually get these guys, but this time around in Animal Crossing New Horizons it'd make more sense for them to come another way rather than getting them via the amiibo. Maybe there'd be a chance to find them when you're hunting for villages and on an island tour or just adding them into the pool permanently. In general, maybe there could be a cooler way to get them in there. But using the amiibo wouldn't be very fair because amiibo are kind of older now and probably there's a lot of players out there who don't have any amiibo to let alone these Zelda ones, but they should have some opportunity to get these characters in Animal Crossing welcome amiibo. You could actually get these characters if you didn't have the amiibo.
They're actually some of the best design villages we have out there and people love to see these characters make a comeback alongside other Legend of Zelda related things for the 35th anniversary. There are no Mario Crossover characters, we'll not see that unless they add some new ones but these guys are already here come on bring them back, they deserve to make a return.
ACNH Zelda Crossover Release Time - When Will Legend Of Zelda 35th Anniversary Event Happen
When will we get an announcement for the Legend of Zelda 35th anniversary celebrations? We know that the Super Mario collaboration is happening, it's gonna probably happen on March 10th or sometime around. So we can expect to see an update for that around then and that could give us a good idea of how a Legend of Zelda Crossover could actually work. We can expect the 35th anniversary of Zelda can happen sometime in February.
What do you think about a potential Zelda Crossover event in Animal Crossing New Horizons? Are you happy to see Zelda themed items make a return to Animal Crossing? Keep an eye on Goldkk, we'll update new ACNH items as long as the Mario items & Zelda items are returned to Animal Crossing!