Want to take an amazing Sakura theme tour in Animal Crossing New Horizons? If so, our list of Best ACNH Cherry Blossom Island Dream Codes is for you, which features Sakura-style islands in different themes!
Best Animal Crossing New Horizons Cherry Blossom Island Dream Codes
Cherry Blossom season return to Animal Crossing New Horizons! The cherry blossom petals flying all over the sky will immerse your island in the romantic atmosphere of spring. If you prefer a Japanese-themed or a spring fairy-themed island idea, don't miss the best time to transform the island into a cherry blossom theme. And if you are struggling with creating Cherry Blossom designs on your island, take a tour to some 5-star islands to discover creative Sakura design ideas! Here we've sort out the best ACNH Cherry Blossom Island Dreams Codes for you.
1. ACNH Sakura Village Island - Sakura (Dream Address: DA-1157-5373-2051)
Sakura is a beautiful island inspired by Studio Ghibli anime films and the cherry blossom (sakura or beot-kkot) parks in Japan and South Korea, where dark and pastel aesthetics live together in harmony. The Sakura village designed with lots of pastels, peach trees, gives off a peaceful, springtime vibe no matter what the season is.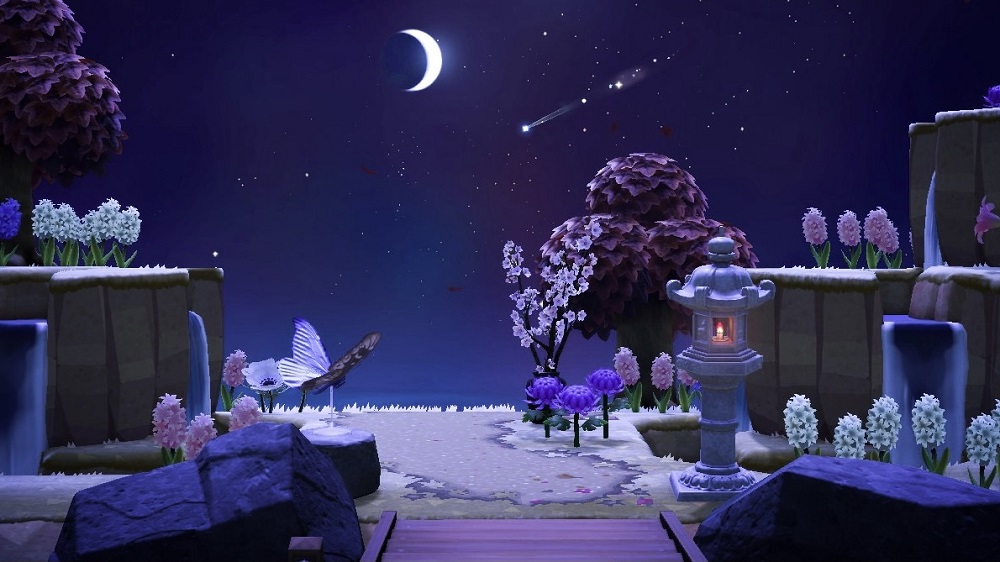 2. ACNH Pastel Cherry Blossom Forestcore Island - Lazuli (Dream Address: DA-6200-9589-9803)
Go to the dreamworld of Lazuli to see a pastel cherry blossom forest. This island is fully pathed so it's easy to get around, the key sights include seaside and mountain campgrounds, wetland walk, scenic overlook, sunken waterfall, Merry's mermaid boutique, Melba's orchard garden party, and more.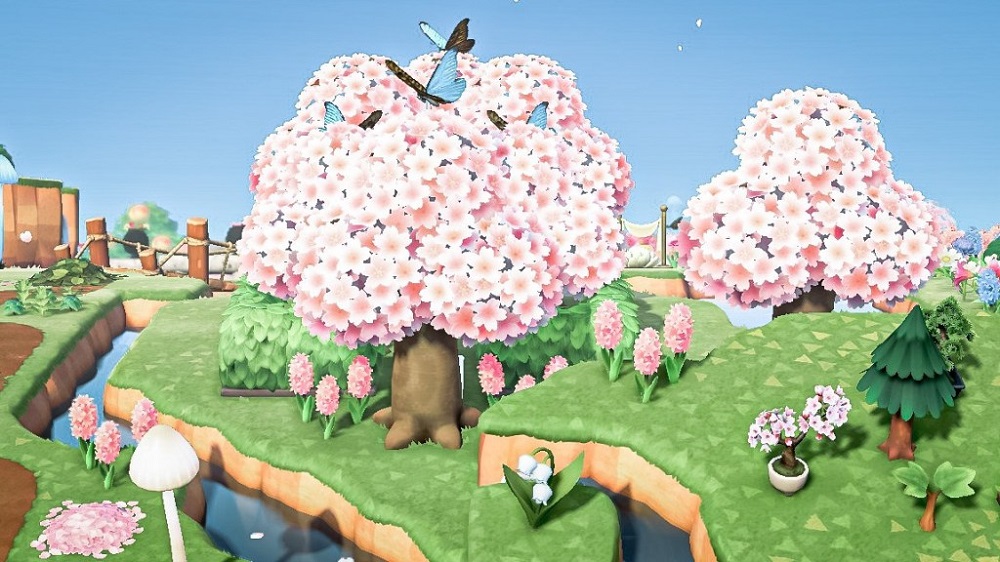 3. ACNH Pastel Spring Island - Booland (Dream Address: DA-6631-2703-4039)
If you are looking to get into the spring spirit, Booland is the island for you! Set during cherry blossom season, it was made for those who enjoy pretty, fun, and whimsical settings. Booland also features a walkthrough orchard for picking fruits, bamboo serenity garden, cherry blossom forest, scenic waterfalls, and a beautiful fountain pond.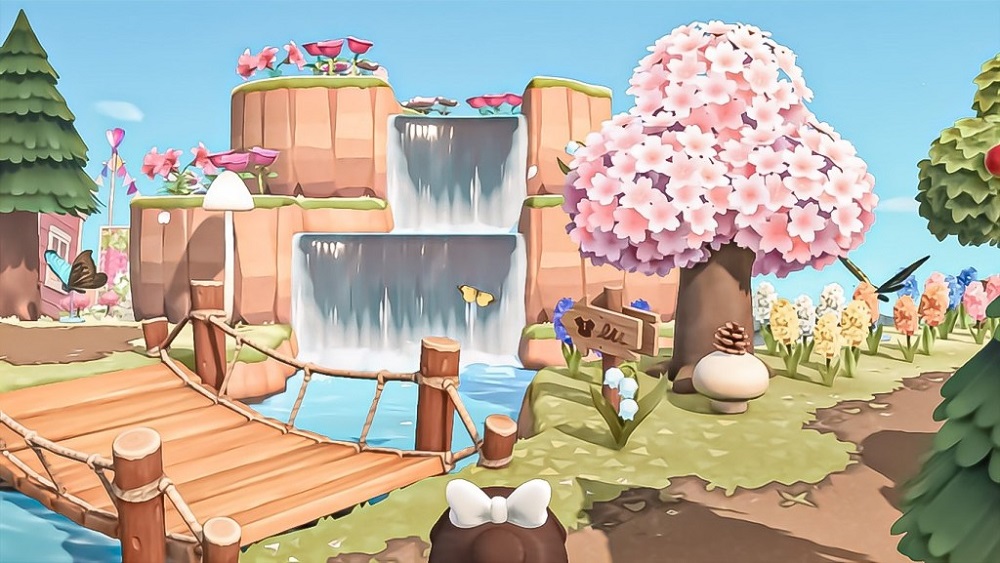 4. ACNH Asian Spring Natural Island - Fortune (Dream Address: 1220-2890-1489)
This is an Asian, Spring and nature-themed island, featuring various Asian and natural-themed hotspots with an 198k HHA house. Upon arriving at the town hall, to your left leads into the mermaid crosswalk, cherry blossom lane, and into the oriental bamboo forest! There are a bulk of hotspots you should visit, such as Oriental house garden, gym, campsite park + food marketplace and more.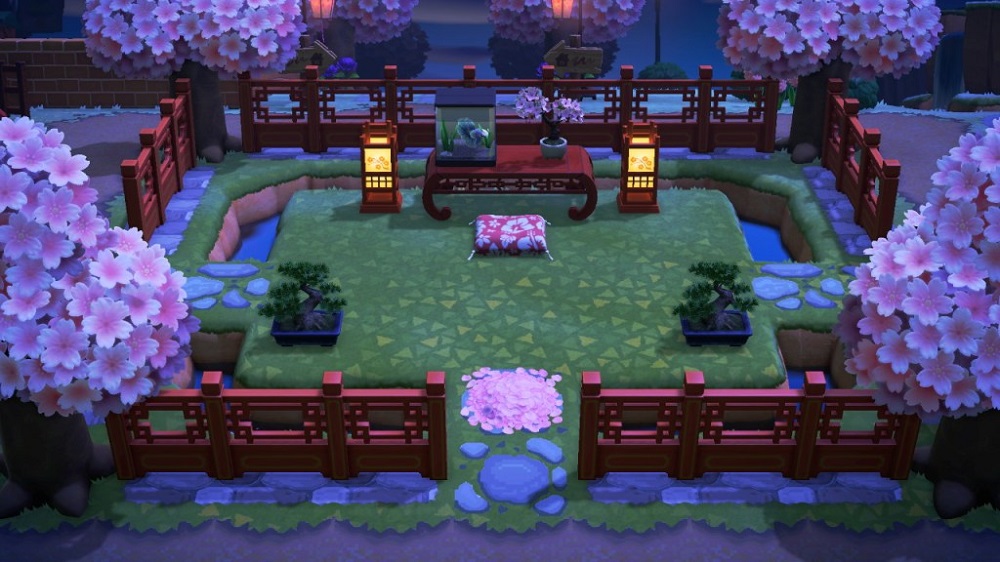 5. ACNH Cherry Blossom Fairycore Island - Nova (Dream Address: DA-8647-4621-7440)
Nova is a fairy/angel core island with a cherry blossom theme. Wander there however your heart desires by allowing the fairies to guide you, you will be inspired by spirited away inspired bathhouse/area, lolly's flower forest, moon river painting area, multiple fairy forests, coffee and cake village, etc.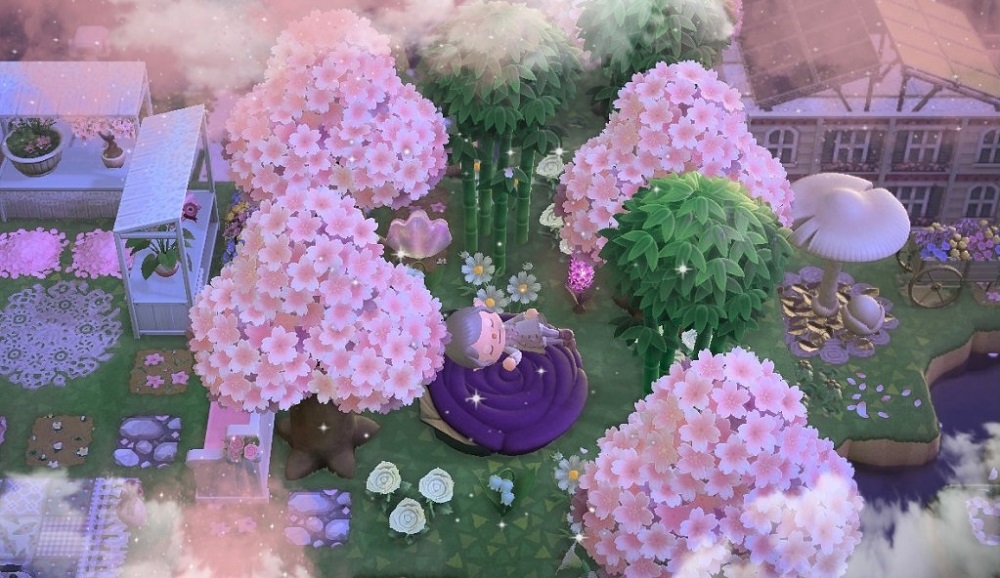 If you want to build up one of Sakura-themed island, welcome to buy ACNH cherry blossom items from MTMMO.COM