As the weather getting cooler, we've already spent around half time of autumn. One of the biggest celebrations in fall is the Halloween festival. This year, Nintendo has added several new items for the event. How do you prepare for the festival? One of the things you can do is to change the look of your island and add some designs with a holiday atmosphere. In this article, we want to bring you some best ACNH Halloween 2021 design ideas and codes, including island ideas and custom patterns for spooky clothes, paths, floors, signs, blankets, etc.
Best ACNH Halloween Design Ideas & Tips 2021 - Animal Crossing Halloween Decorations
It's another year of Halloween, here are 3 creative Animal Crossing Halloween design ideas by @alex.crossing_islands, you can find more of her horror-style designs on Instagram. You can also add some classic Halloween scenes and fall designs on the island, pumpkin patch is a must-have, there are also amazing ideas such as pumpkin carving area, spooky playground, spooky rock garden, spooky restaurant, Halloween shop, etc.
Spooky garden/farm
It's a great idea to create a spooky garden on your island towards Halloween, it's stunning with the black cosmos, the added orange flowers correspond to pumpkin items (spooky scarecrow) and also suit the autumn theme. People often like to scatter flowers around the island, but when they are all together like this with spooky lanterns or other spooky ACNH items, it looks great especially with the pop of orange. You can choose other types of black flowers and arrange them in order like a farm. If you visit the creator's island, you'll find lots of amazing Halloween designs and decorations around the interior and exterior.
ACNH Halloween spooky garden by @alex.crossing_islands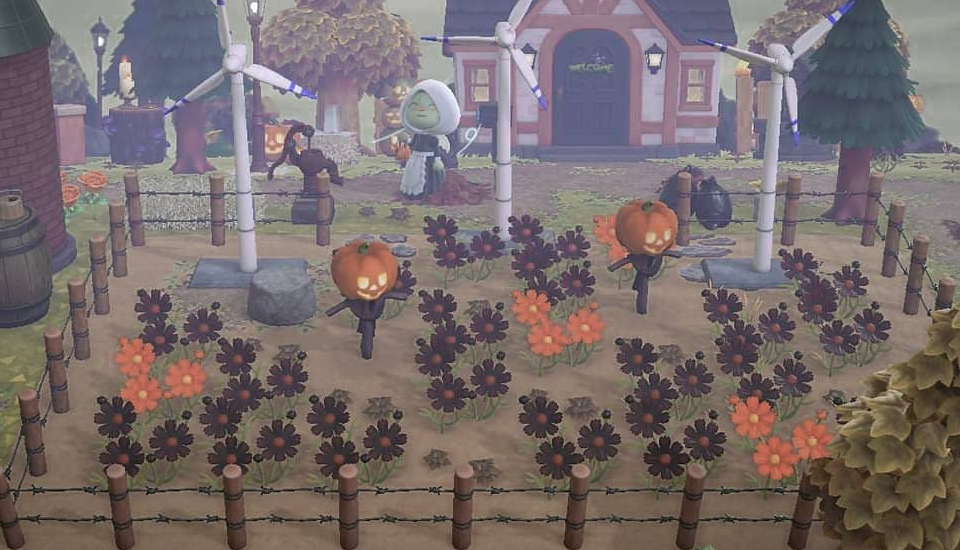 Spooky graveyard
When you thinking of the scariest place on an Animal Crossing Halloween island, a graveyard or cemetery is definitely a way to go. This is a graveyard design with a deserted swampy area on the right, the design of pond water is so natural with ducks and weed standees on it. The spooky tree and candles can really add an atmosphere of horror, especially on a windy night. If you are stuck on any Halloween builds, having a graveyard is the perfect touch, you can use all the western-style stones and spooky set furniture, you can also add some custom path or floor designs to enhance the style.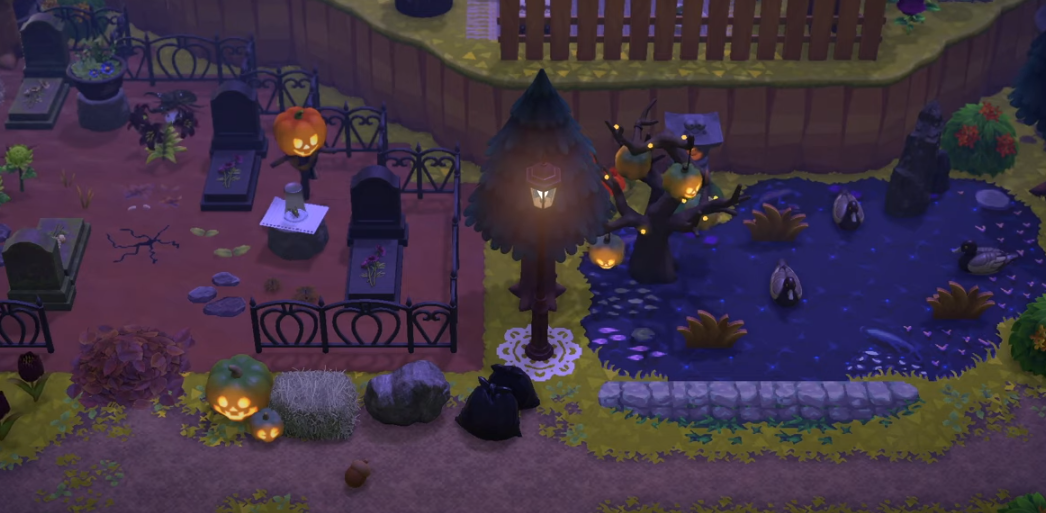 City of Rosedew
Another creation you don't want to miss is the City of Rosedew by @alex.crossing_islands, which is used to welcome villagers, you can rent a pumpkin carriage to tour the entire town, pick out some pumpkins and do some shopping. There is also a food truck alley and cafe prepared for visitors to take some food and coffee.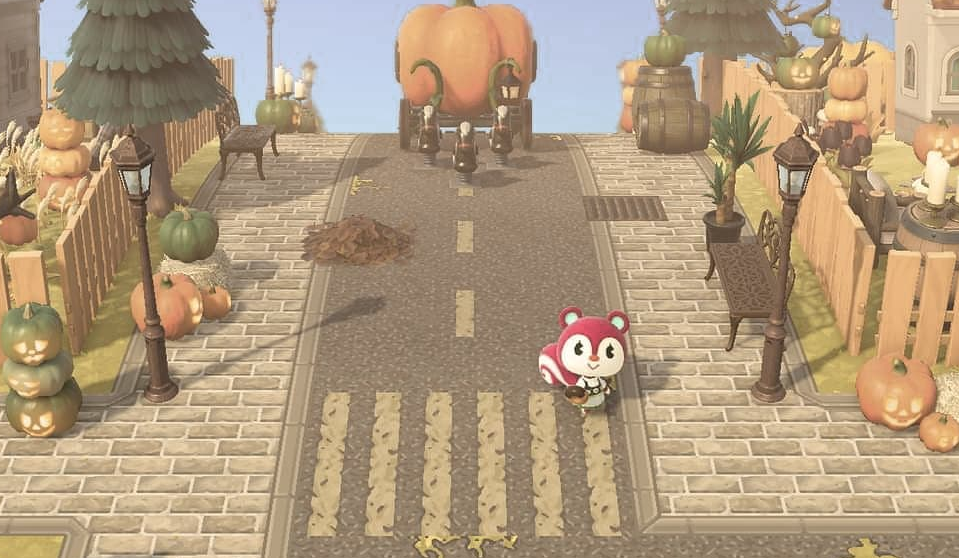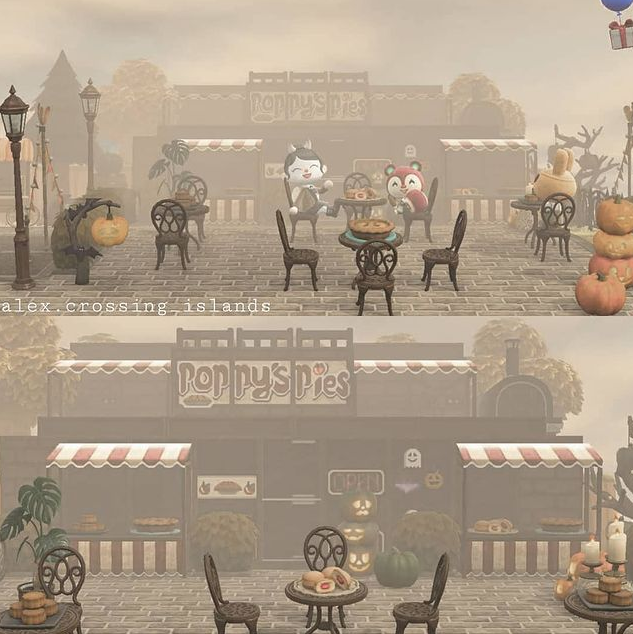 Best ACNH Halloween Custom Design Codes 2021 - Floors, Paths, Clothes, Costumes, Signs & More
Halloween pumpkin design code - MO-0NGP-G6Q2-F3VJ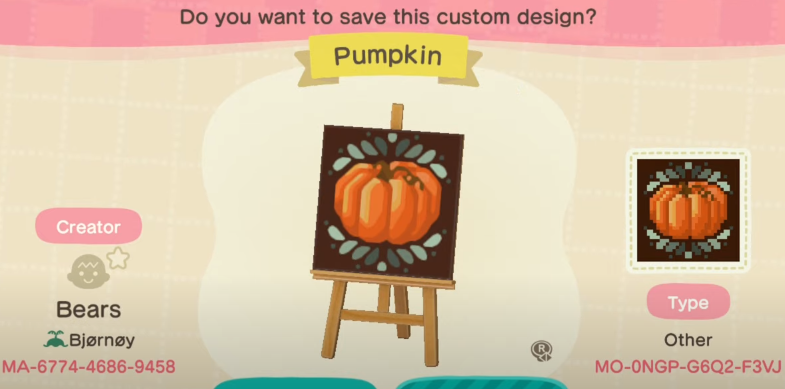 Halloween hayrides design code - MO-TN5P-T09F-V03B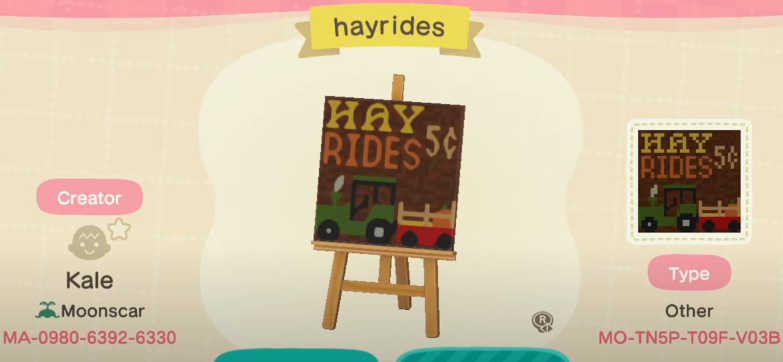 Halloween blanket design code - MO-13PW-BGV9-V46N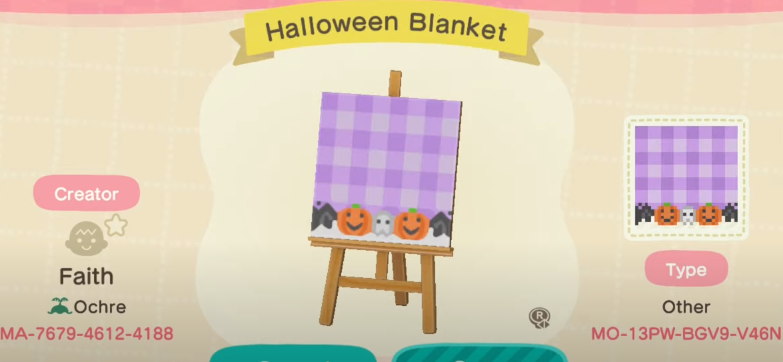 Cat and Jack design code - MO-BFV4-2NTK-155T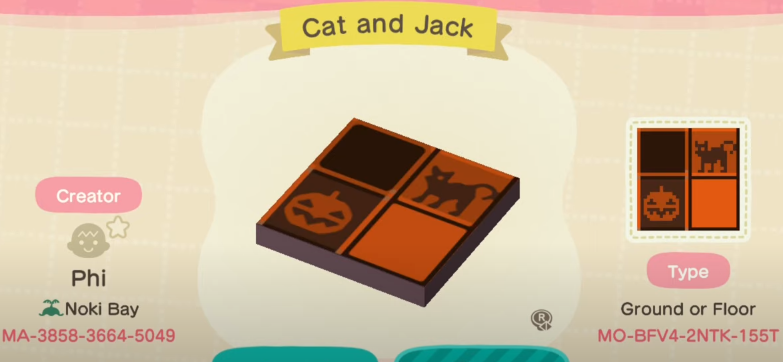 Fall welcome design code - MO-GBXS-L9HF-NPJG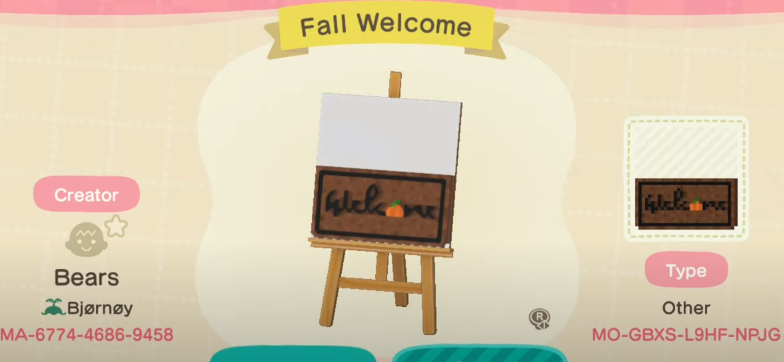 Spooky welcome design code - MO-N8V1-C2SW-3PY3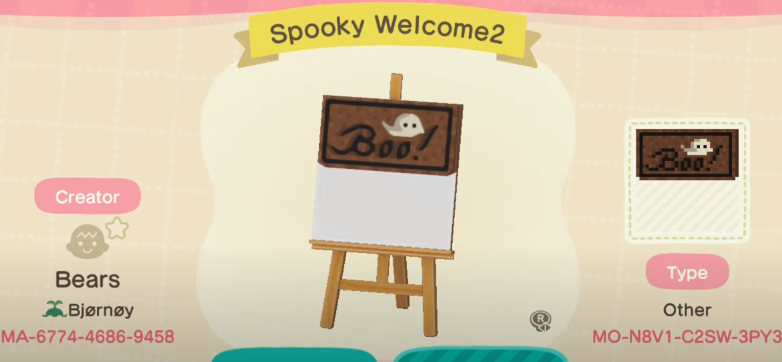 Pumpkin stall design code - MO-PKNR-1742-2P6W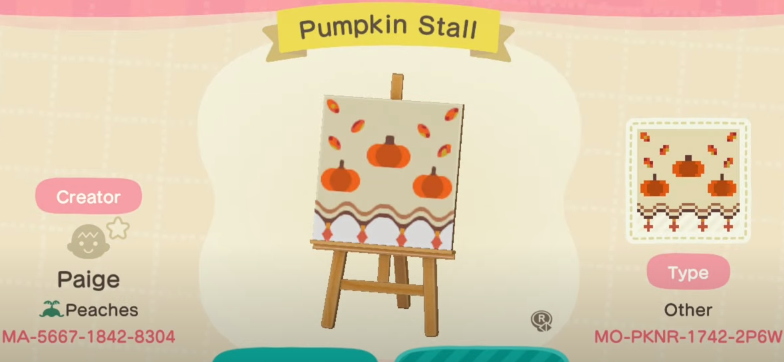 ACNH Witch design code - MO-HNY9-03H7-5TM8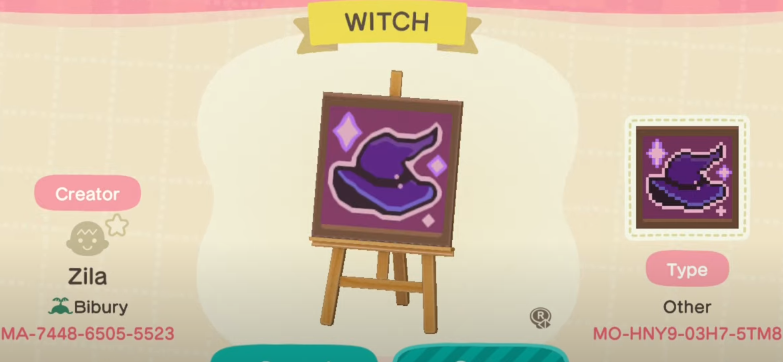 Pink Halloween design code - MO-PVLD-G3G4-RRF7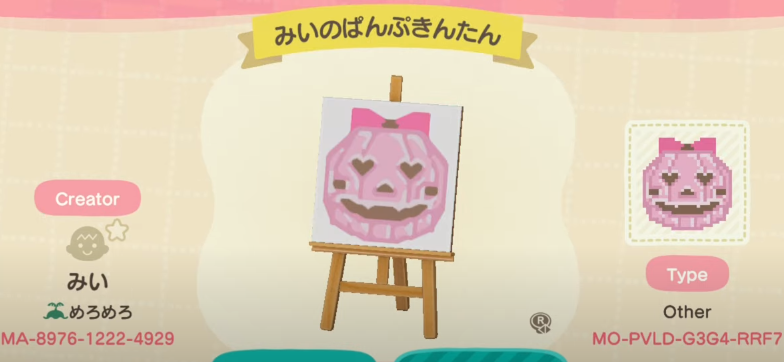 Goth grass design code - MO-NQBC-JJ0W-0JN9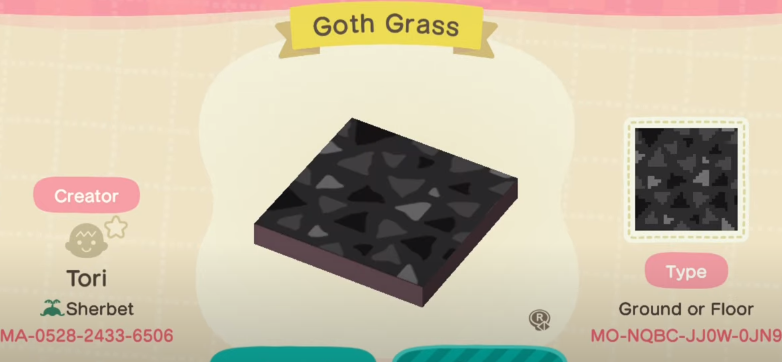 Halloween floor design code - MO-4DMC-PP5V-0CCL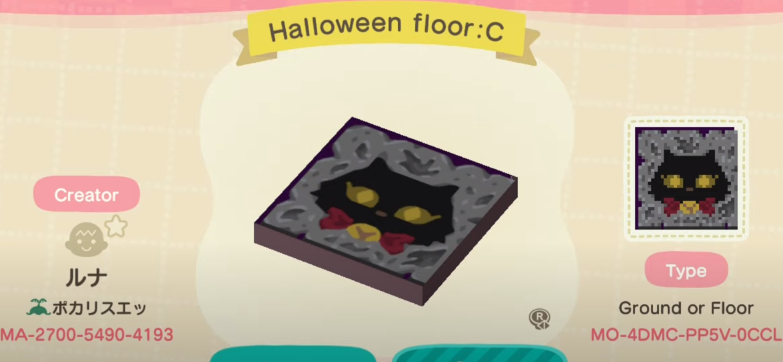 Sandy help design code - MO-202C-SC5Q-MYXY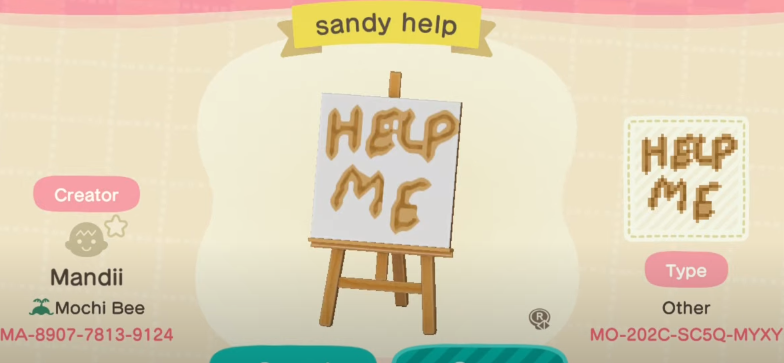 Spooky BoNeS design code - MO-KMBQ-7N94-B48H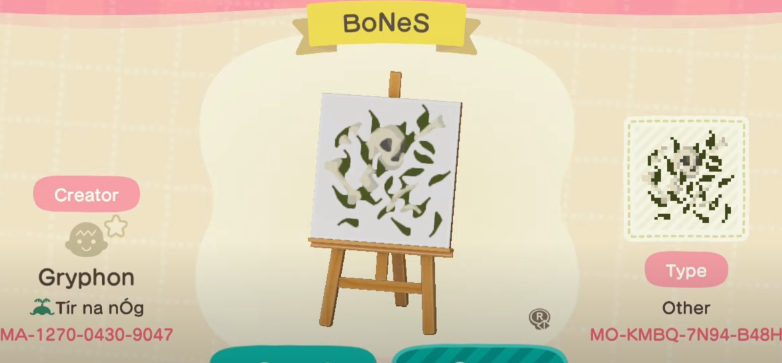 Spooky bones design code - MO-8SDS-XS48-LR4S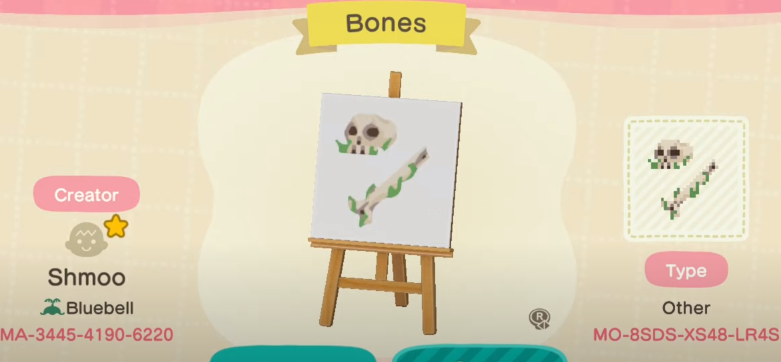 Halloween candy design code - MO-GDXR-NVGC-H1V7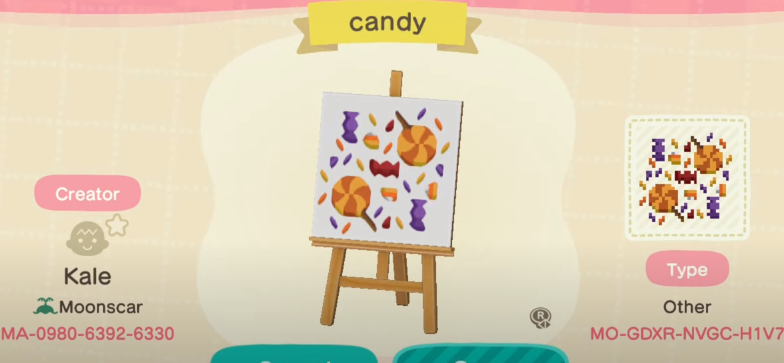 ACNH spooky pumpkin design code - MO-6991-V54J-P0CG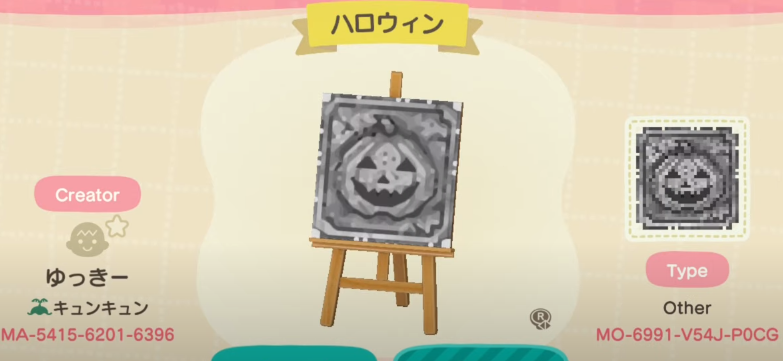 Ghostly hand design code - MO-XR3F-02CY-NWRN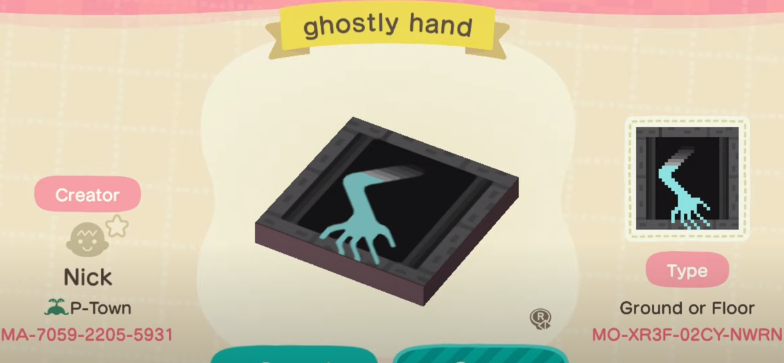 Pumpkin path design code - MO-WQVF-09D9-B3GP