Rocket League season 7 is coming soon and there is a possible leak that could tell us the entire theme for season 7 months before season 7 even releases. So today we are going to be looking at the image of the blueprint for the season 7 item series which should give us a hint to what the theme for season 7 will be.
Rocket League Season 7 Guide 2022 - Release Date, Rewards, New Season 7 Theme Blueprint
Season 6 was released in March 2022, players are loving the new content, but they will definitely be keeping an eye out for the release of season 7. Here's all the latest information that the gaming community needs to know before season 7 goes live. Release date, rewards, things to expect in season 7 Rocket League, and the new theme of RL season 7.
Release Date
Season 6 doesn't end for nearly a month and a half, so despite the fact we've already got information this early, we've still got a while to wait. There is no official confirmation for the release date yet, but we expect it to be around Wednesday June 15th 2022 as this is the date season 6 ends.
Rewards
Players will get rewards throughout the new season, this will include various content like paint, smoke trails and a lot more. There will be a few ways in which players can unlock these rewards, like daily challenges and these rewards will be revealed over the next few months.
What Is The Season 7 Theme On Rocket League
Since last season in season 6, we saw the blueprint that was cartoon themed. If you do remember way before season 6, there was an image in the files of a blueprint series and this is the one. Obviously, it will be a bit of a stretch to go for season 7 theme, but season 6 is like a cartoon comic boom right corner.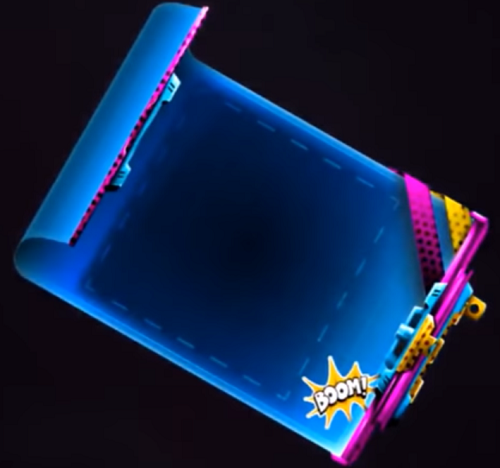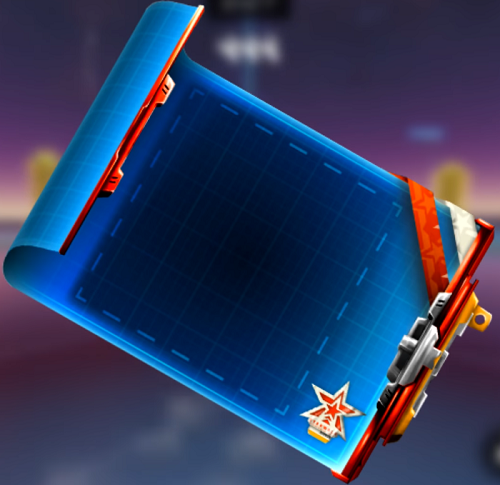 There's currently 31 blueprints which means this should be the next blueprint series which we will get as season 7 starts. And we can see the star logo in the bottom and stars on the strip and this could be leaning towards aviation as in aircraft things like that. We could see maybe some aircraft themed items, it would be awesome to see some plane as the new car. If that is the case, we might have something like an antenna that puts a propeller on the front of the car because in season 6, we have the nomster antenna which makes the front of the car like have teeth and eyes and it's really weird for an antenna to do that. But if they run with that theme, they could have a propeller antenna which puts a little propeller at the front of the car to make it seem like that is what's making it fly. That could be so many items that are aircraft themed.

What To Expect In Season 7 On Rocket League
By simply adding these things into Rocket League for season 7, you can expect the game to absolutely blow up.
- 1. Steering away from cosmetics a little bit is going to be the brand new game mode, obviously knockout bash. The majority of people are absolutely loving it, the whole community is in love this game mode. Just having a battle royale is so different from Rocket League, no ball involved at all, so it's completely new, we wanted heatseeker to be ranked, never got the attention of Rocket League though unfortunately, but tweets people are loving it, people uploading so many youtube videos about it. So if it keeps the popularity until obviously gets removed, hopefully in the future for season 7 we can see this as a ranked game mode in extra mode.
- 2. All of the Rocket Passes have gone downhill quite a bit. This one was so different, it's new, it's unique. But the only thing we actually like to have the whole entire Rocket Pass is the gold explosion, give it an eight out of ten, the rest is like a solid three maybe two. Like obviously when you're chucking in 70 give or take cosmetics into one Rocket Pass, there's gonna be a lot of filler, but you need at least one good eye to each category. Hopefully we get one good item for each category in the Rocket Pass season 7.
- 3. Next up is going to be inspired by Rocket League sideswipe, what they have done on this game is quite revolutionary, this is the one thing that attracted a lot of people to get on the game daily which is important and it's gonna be three items. We've seen tournament rewards where you can get free items, but they're all untradeable. Getting free items is always cool tradeable or not, so maybe untradeable free items every single day on Rocket League could be good, it doesn't break the trading scene at all because they're untradeable and could be fantastic way of building up cosmetics. To make it really less complicated, you can literally just make it a non-creative series, therefore you've got painted standards and painted doctors you get on tradable, just think of the casual players getting paid in doctrine. It will be brand new fan rewards in season 7. Now of course, we're getting some new ones which are re-skins, a new rival looks quite cool, the infinite but at the same time you the decal is a reskin for the fennec and a player title. So it's new quotation marks but at the same time a brand new rcs drop a brand new fan board could definitely spice up the trading scene in season 7.