path of exile is a really excellent game, which is fun to play, whose style is rpg diablo. but too many playing methods in the game that cause new players are confusing. this article will show you some useful tips of playing path of exile.
1 - choose your first character class carefully
here are 7 character classes, you can use 6 character classes at the start, and the 7th the scion can be selected by rescuing her from a cage in the upper scepter of god area of act 3. selecting your first character class that is very very important for you to play the game. selecting the first character that not only try playing poe for the first time but also collects some poe items for your next character, such as poe weapons and poe gems. you should ask who is the best solo character, or who is the best class for starting out? my answer is the shadow. first, the shadow can use many different types of weapons, whose builds deal area of effect damages with remote weapons and high critical strike with melee weapons. second, the shadow is strong and dexterity enough, so you would not die easily and kill enemes fast.
2 - skill gems system - active skill gems and support skill gems
these skill gems are excellent game design, active skill gems and support gems are all skill gems. how to use skill gems? skill gems must be equipped in item sockets. gem and socket must be the same color. you can use chromatic orb to change sockets colors. you can improve gems quality which can be increased by up to 20%. but sometimes you don't need to up to 20% in some poe builds. active skill gems grant an active skill for the player to use and are further augmented by linked support skill gems. you can make max 6 gems to link together. there is a amazing armor called tabula rasa which has 6 linked white sockets, but provides no defence values, even no base values., you can put any color gems into its sockets. you can buy some gems from npc.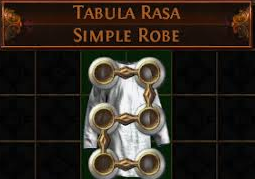 3 - sell poe items to get what you need
at the beginning, you should not pick up all poe items, beacause your bag is small. you need to pick up some rare items even unique items which can exchange to good items or poe currency. sometimes you talk with npc businessman, you can get 4 links even 5 links items, you will be more powerful.
you need lots of scroll of wisdom also, you can use it to identifying a rare item before using or selling it. you can use magic items that you don't need to exchange orb of transmutation, then sell orb again to get scroll of wisdom as this table. get know poe currency exchange rates can help you do good and fair trade in market.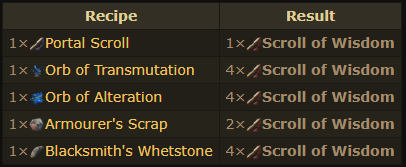 4 - passive skill tree system
power of poe builds depend on how to use passive skill. wheather your active skills and your equippments work, you should give enough skill points . top level characters can accure 123 passive skill points. and you can use orb of regret to restructe character's passive skill tree.
if you're looking for more tips for starting path of exile, we've got a best top 5 poe starting guide. if you'd rather hop directly to all of our specific guides, we've got them all for you on our new page.