the tabula rasa is one of the most popular armor in path of exile. why beginners love it so much and how to farm tabula rasa in path of exile fast? check out this guide, we will help you get the poe unique armor with 6 linked white sockets fast!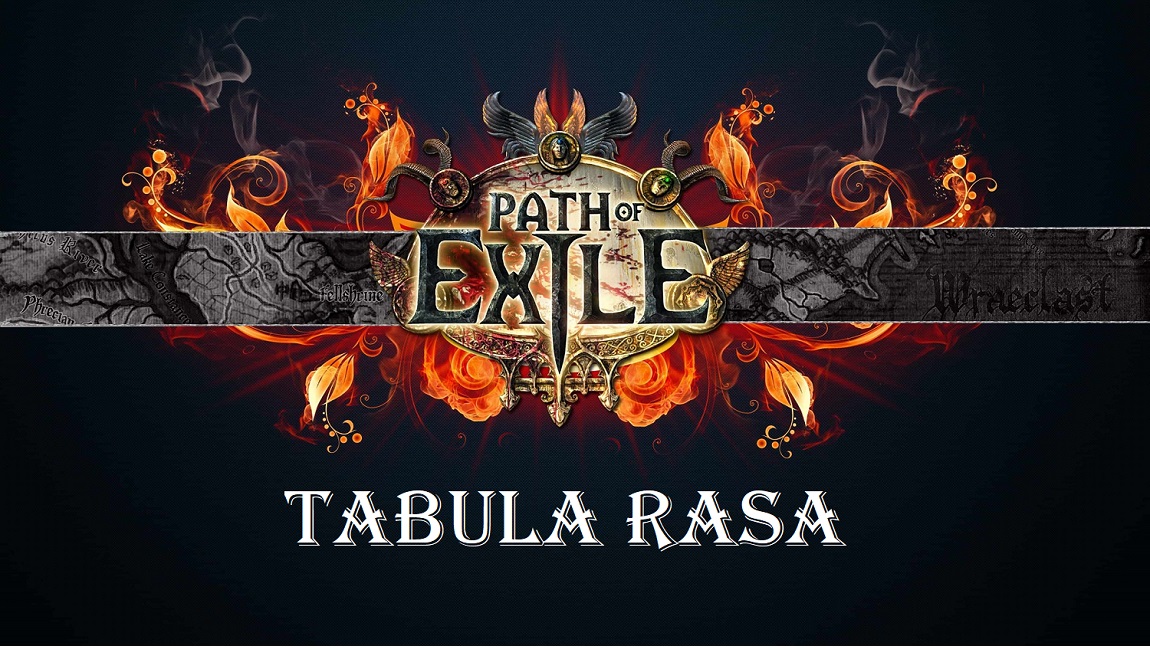 why you should get a poe tabula rasa?
poe tabula rasa is a unique armor has six 6 linked white sockets, very good for leveling. this means that skills gems and support gems of all three colors fit into these sockets. thus, any gem combination is possible. this is especially useful for testing new skills. but since the tabula rasa is also quite easy to get, it is especially early in the new seasons, many players use this robe until they find or buy their real chest armor, as you will not get a chest armor with six linked sockets in the right colors and they will not be offered cheaply for sale.
the tabula rasa has neither modifications nor requirements. therefore, it is also ideal for leveling new characters for a beginner. many players increase the quality to 20 and then use a vaal orb to get a special effect. but remember that tabula rasa has no defense values, so it can't slain monsters in high-level maps, you need to more defense after completing act 10 and entering to a map with -60% total penalty to all resistance. but for beginners, tabula rasa is a great armor for leveling! if you want to join the poe 3.6 flashback event and earn huge of rewards, the tabula rasa is also useful for leveling.
googleadv
how to get tabula rasa in path of exile fast?
there are 3 ways can help you get the useful 6 white linked tabula rasa fast, farm by yourself or trade with poe currency in-game or real cash on a reliable store like goldkk.com. keep read to get know the tips on how to farm tabula rasa fast and more.
related read: path of exile currency farming guide
how to farm tabula rasa in path of exile?
1. farm divination card to exchange tabula rasa
most players get the tabula rasa themselves. for this we need 9 pieces of a certain divination card. this divination card is called "the humility" and will be left primarily as a prey in the aqueduct of act 4 with monster level 35 and blood aqueduct of act 9 with monster level 61. for 9 divination cards we have to go through the area a couple of times. since each instance remains open for 8-15 minutes, we open a new instance after each run. do this in the highgate by clicking on the portal to the blood aqueduct while holding down the ctrl key.
1). 9x humility = 1x tabula rasa. humility drop area: the aqueduct (act 4), the blood aqueduct (act 9);
2). 4x the body = 1x random unique body armor [not guaranteed];
3). 4x jack in the box = 1x random unique item [not guaranteed];
4). 8x arrogance of the vaal = 1x random corrupted unique item [not guaranteed]
if we have collected 9 "humility", we exchange these prophecy cards at tasuni in the highgate against the tabula rasa.
2. farm prophecy to reward tabula rasa
unless using prophecy, you can not farm tabula rasa by slain monsters. you can obtain the tabula rasa by farming cleanser of sins and acquiring prophecy reward.
1). slain undying evangelist + 1x cleanser of sins = tabula rasa;
2). kill a rare undying evangelist. locations: the sceptre of god (act 3), the upper sceptre of god (act 3), the grand promenade (act 8);
how long to farm the tabula rasa? check out the below video from slipperyjim8, you will get know:
3. buy tabula rasa with poe currency or from a reliable seller
the easiest and fastest way is to buy the tabula rasa. it costs 35 chaos orbs in the standard league. for completely new players this is still a lot. in addition, level 25 is a prerequisite for action. since the tabula rasa is especially in demand at the beginning of a new seasonal league, you can earn well with chaos orbs. also there is the most effective and time-saving way is buying tabula rasa from a reliable poe items seller like goldkk, more favorable compare to using chaos orb.