Bored with your old Werewolf car? Looking for new and stylish designs for playing better in the game? Here goldkk.com will present you 7 stunning werewolf designs with painted mainframe black market decals and cruxe wheels, covering pink, cobalt, forest green, lime, crimson, purple, saffron colors. If you are looking for cheap Rocket League credits & Items, welcome to choose goldkk store.
7 Newest Rocket League Designs Painted Werewolf On Goldkk
1.
Decal & Cruxe Wheels
Car: Pink Werewolf
Decal: Pink Mainframe
Wheels: Pink Cruxe
Primary: C10-R4
Accent: C14-R1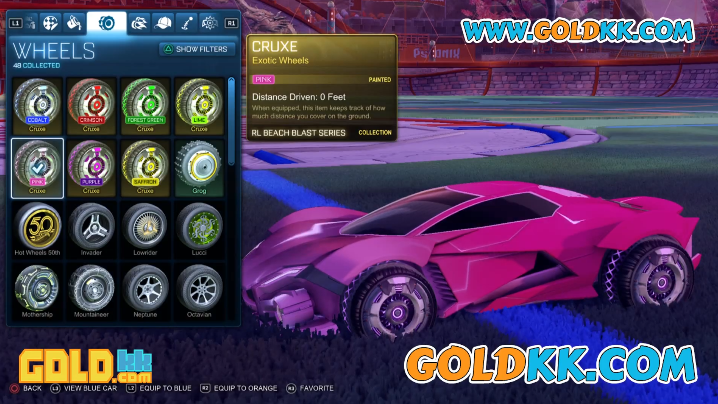 This pink Werewolf car design shows an extraordinary style. it's a very popular choice with the Cruxe wheels which are very rare wheels and looks quite nice. The whole body is painted with pink color, definitelly suitable for both men and women gamers.
2.
Car: Cobalt Werewolf
Decal: Cobalt Mainframe
Wheels: Cobalt Cruxe
Primary: C8-R4
Accent: C1-R3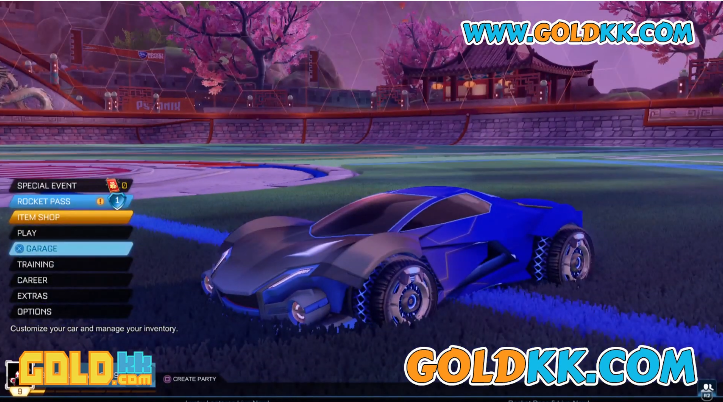 3.
Car: Forest Green Werewolf
Decal: Forest Green Mainframe
Wheels: Forest Green Cruxe
Primary: C2-R5
Accent: C4-R4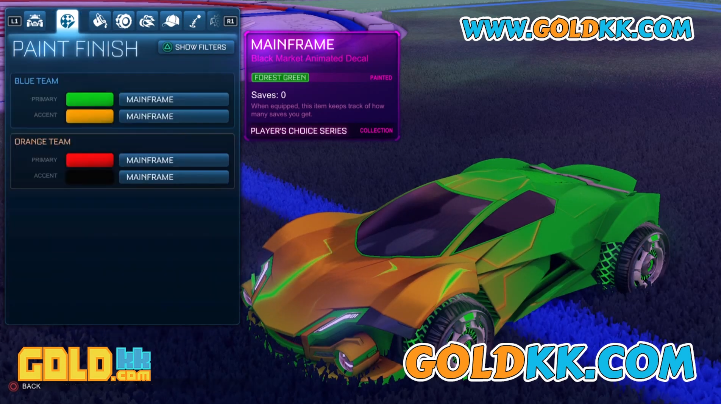 The forest green Werewolf car design can be one of the best colors in rocket league cars which gives gamers more power and the color is very rare, and the appearance looks very special and dazzling. do not miss out such a nice car!
4.
Car: Lime Werewolf
Decal: Lime Mainframe
Wheels: Lime Cruxe
Primary: X1-R4
Accent: C5-R4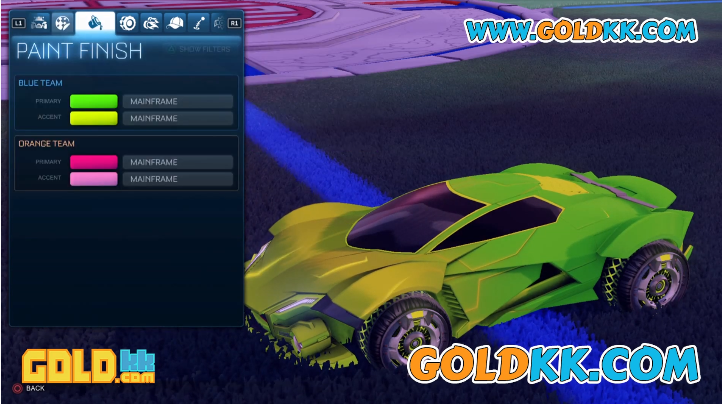 The lime werewolf with lime decal mainframe is a gorgeous car design that you can pick up. Which looks best is when you have a green primary and then a yellow accent and that really helps to make the car pop.
5.
Car: Crimson Werewolf
Decal: Crimson Mainframe
Wheels: Crimson Cruxe
Primary: C8-R4
Accent: C1-R7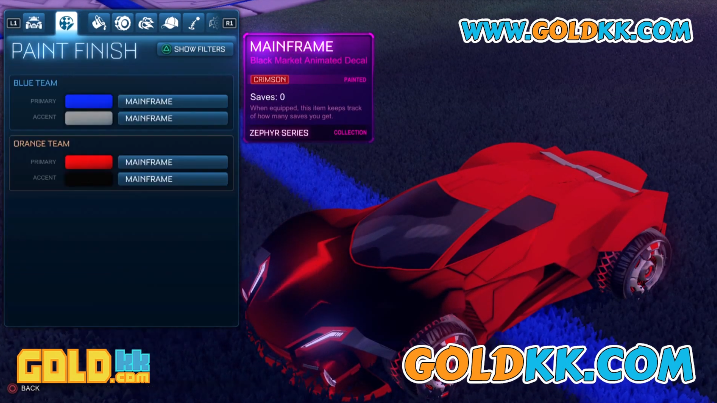 With amazing accent, beautiful rocket league which gives people passion, unique styles, you are worthy of owning this car design with stunning attraction.
6.
Car: Purple Werewolf
Decal: Purple Mainframe
Wheels: Purple Cruxe
Primary: C10-R4
Accent: C13-R4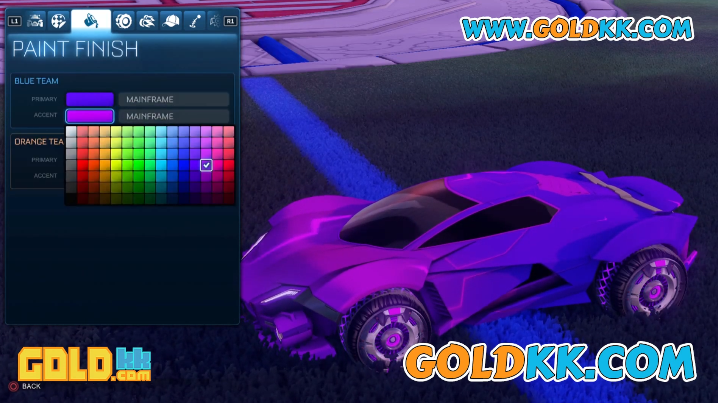 7.
Car: Saffron Werewolf
Decal: Saffron Mainframe
Wheels: Saffron Cruxe
Primary: C1-R4
Accent: C1-R7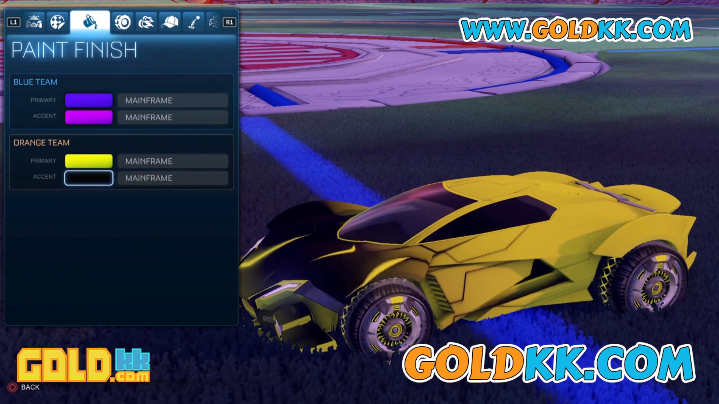 How To Get Best Painted Werewolf Designs With Mainframe Decal & Cruxe Wheels
You can choose to cost RL keys to trade with other RL players, or you can trade in rocket league store. But the most cost-effective and best way is that you directly buy rocket league items from goldkk.com to match them together as we always provide cheap RL items with fast delivery.
Rocket League Werewolf Car Price:
https://www.goldkk.com/rocket-league-prices/xbox-one-index/Werewolf
Mainframe Decal Price:

https://www.goldkk.com/rocket-league-prices/xbox-one-index/Mainframe
Cruxe Wheels Price:
https://www.goldkk.com/rocket-league-prices/xbox-one-index/Cruxe
More design ideas for Werewolf and other Rocket League cars: