The latest event of Rocket League has been announced several days, added some popular limited modes to the game, which offers more fun for players. The Rocket League Modes of May starts on May 1 and throughout the whole month. What modes are available in May and when you can experience them? Here goldkk.com introduces the event and each mode with the release schedule, get into the mode at the right time!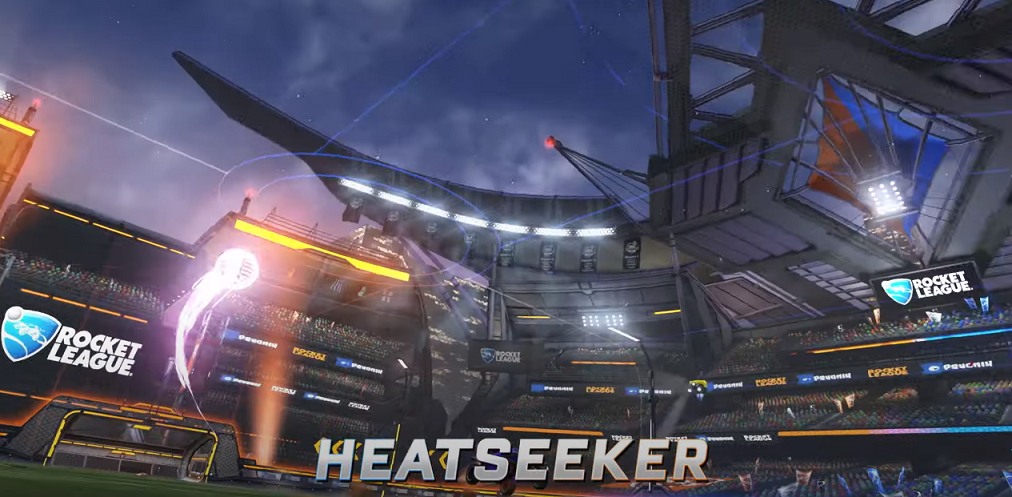 Rocket League Modes of May
Psyonix is going to add some community favorite promo into the game. There are totally four limited time game modes in May, kicks off with Dropshot Rumble, each week, a new mode will drop in the game and runs about 4-6 days. All match-plays will not ranked, you can find it in a separate tab in the Play Online menu and also be able to collect experience points and tier up in the Rocket Pass 6 to earn Rocket League items. Here is the list of all limited time modes:
- Dropshot Rumble: a brand new game mode combines the power-up items from Rumble with the gameplay of Dropshot, the zany power-ups enhances the action of Dropshot, on the basis of existing Extra Modes in Rocket League, provides new testing ground for RNG Champs and Floor Destroyers.
- Beach Ball: a returning mode, which was first released in Radical Summer event last year, features 2v2 fun in the sun where the ball floats and curves just like a beach ball.
- Boomer Ball: a new mode, more contents will be unveiled in the following days, may be related to the boomer power-up from Rumble.
- Heatseeker: a very popular returning mode, the LTM players most excited for, in the mode, you can get a ton of speed and automatically target your opponent's net through hitting the ball in the mode.
Limited Time Modes Start and End Time - Modes of May Schedule
Even though players can only play these modes in a limited time, we can also expect more updates and changes in the future. Please note that each mode will begin at 9 a.m. PDT (4 p.m. UTC) on their respective launch days, and will end at 9 a.m. PDT (4 p.m. UTC) on their end dates.
Dropshot Rumble: May 1 - May 4
Beach Ball: May 7 - May 11
Boomer Ball: May 14 - May 18
Heatseeker: May 21 - May 26