Exciting news! Psyonix has announced that Rocket League is going free to play this summer, along with some changes and revamps to the game system and cross-platform progression. What's more, once the Rocket League free to play is launched, a series of cool Rocket League items will be rewarded to players. Follow us to learn about all the details about the significant update, including RL free to play release information, rewards, platforms, download, new features and updates.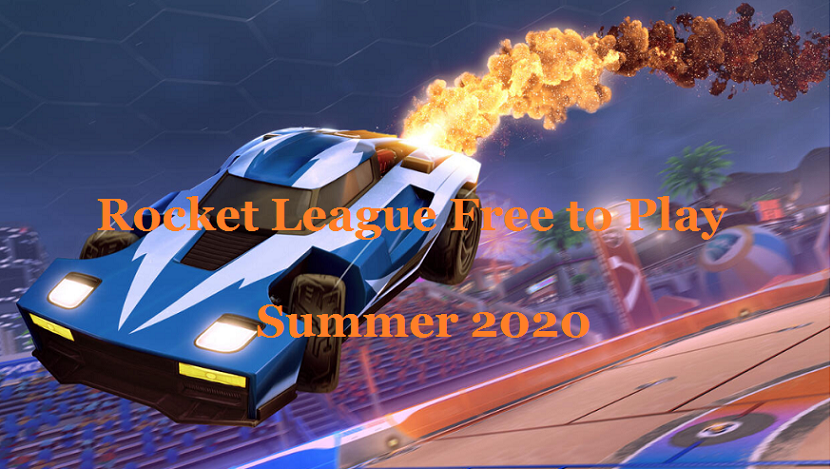 Rocket League Free to Play Summer 2020
What Can You Get in the Following Gameplay?
Psyonix is working on refining the main menus to make players explore the game easier, and revamping and improving major features such as Tournaments and Challenges, but the core gameplay will remain the same, Rocket League action on the field will still be the same core. The high-octane hybrid of action and driving is about to enter its next chapter, which begins later this Summer with the game's biggest update on Epic Games Store. You can also expect the cross-platform progression, covering cosmetic items, battle pass progression, and competitive rank are available on every platform where you play Rocket League.
New Platform Epic Games Store and Changes to Steam Download
Rocket League is set to be released on its newest platform: the Epic Games Store on PC. This version of the Rocket League has no difference from the version on other platforms. In addition, cross-platform will be available wherever you play the game, even though you want to play between Steam and Epic Games Store. What you should note is that once Rocket League goes free to play, the Steam version will no longer be available to download for new players, but there is no influence for anyone who already owns Rocket League on all platforms, you can also enjoy all the future updates and features.
When Rocket League Free to Play - Rocket League Free to Play Date
When the Rocket League is released on the Epic Games Store, it will become free to play at the same time. There are plenty more contents that will be revealed as we get closer to the launch. Following the latest updates of Rocket League official site and Twitter, we'll introduce the specific date and time of Rocket League's free to play as soon as possible.
Rocket League Free to Play Rewards
Before the launch of Rocket League free to play, if you have played online, you can receive the following rewards. For obtaining these RL items, you should buy Rocket League before the free version kicks off.
1. Legacy status:
- All Rocket League-branded DLC released before free to play
- "Est. 20XX" title that displays the first year you played Rocket League
- 200+ Common items upgraded to "Legacy" quality
- Golden Cosmos Boost
- Dieci-Oro Wheels
- Huntress Player Banner
2. Faded Cosmos Boost
3. Inventory