The Haunted Hallows event is now live in Rocket League with lots of great rewards including the Ghostbusters-themed items, Golden Pumpkins (contain items from the Turbo, Nitro, and Vindicator Series). In this guide, we will tell you how to get the Ghostbusters items, scary items and Golden Pumpkins fast in Rocket League Haunted Hallows event.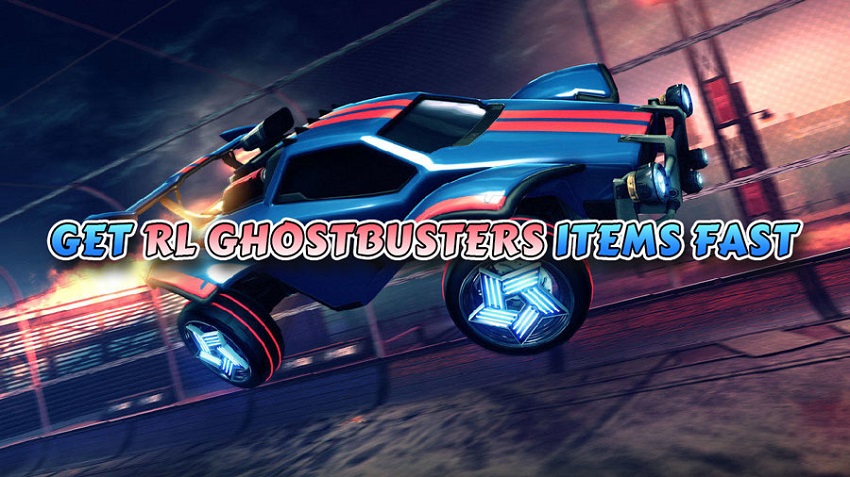 Rocket League Haunted Hallows Event Guide
Rocket League brings Ghostbusters to this year's Haunted Hallows event (which started on October 21 and will run until November 2nd). So you are now allowed to complete Event Challenges and unlock items and enjoy spooky limited-time modes. The Ghostbusters-themed items contain lots of car design items and even a car, Ghostbusters Wheels, Slimmer Topper, Mood Slime Boost and more! Check out the full list of Rocket League Haunted Hallows event items and get to know what you should do to fast get all the Ghostbusters-themed items and even Golden Pumpkins.
Related read: Rocket League Halloween Update 2020
How To Unlock Ghostbusters Items
The traditional way to unlock these limited-time Ghostbuster-themed items is to complete in-game challenges. Some of the cosmetics require little effort, such as using certain quick chats in online matches. Others require a bit of skill, like earning MVP honors. Some you'll probably earn naturally just by playing the game enough. But you have until November 2nd to complete all of the challenges, so you should hurry up.
- Ghost Trap:
Get 20 Centers or Clears in Online Matches
- Ghostbusters Player Banner:
Get 5 goals, assists or saves in Online Matches
- Avatar Border:
Use the "Nice Shot" or "Nice One" or "Okay" Quick Chats in 10 Online Matches
- Ectoplasm Rocket Boost:
Score 5 total Goals in Online Matches
- Stay Puft Wheels:
Win 2 Online Matches in a row

- Ecto-1 Player Banner:
Get 3 Assists in Online Matches
- Mood Slime Rocket Boost:
Get 3 XP Levels
- Slimer Topper:
Get 10 Assists in Online Matches
- Ghostbusters Wheels:
Earn two MVP Honors in Online Matches
- 20k XP:
Win 10 Online Matches
- Golden Pumpkin '20:
Play 20 Online Matches
Buy Cheap RL Ghostbusters Items, Golden Pumpkins
If you are tired of unlocking Rocket League Haunted Hallows rewards through challenges and you want to speed the process up and save your time, buying Ghostbusters items you wanted on top Rocket League trading store is one of the fastest and easiest method. Goldkk.com sells all the Rocket League Ghostbusters items and Golden Pumpkins for all platforms with the most affordable Ghostbusters items price on the market at the first timing. Instant delivery, safety guarantee, full stock are provided.
- Cheap Price: Competitive RL items & Credits prices on PS4, Xbox One, Steam, and Switch.
- Discount Coupon: Use "GDK" coupon code to buy Rocket League items and Credits, enjoy 5% off discount.
- Instant Delivery: Average delivery time 10 minutes for Rocket League Credits and items.
If you are looking for more frightening items for your car, be sure to check out Goldkk's item shop all throughout October.