Rocket League is available on multiple platforms and supports cross-platform play now. There are some important setting will have an obvious impact on your gameplay. No matter which rank you are in, it's helpful to understand these settings and find the best option for you. Even if a simple change, you may find a big difference in the game. Here is the Rocket League setting guide introducing the Rocket League best settings 2020 for the camera, video, and controls, you can check out the recommended settings as below.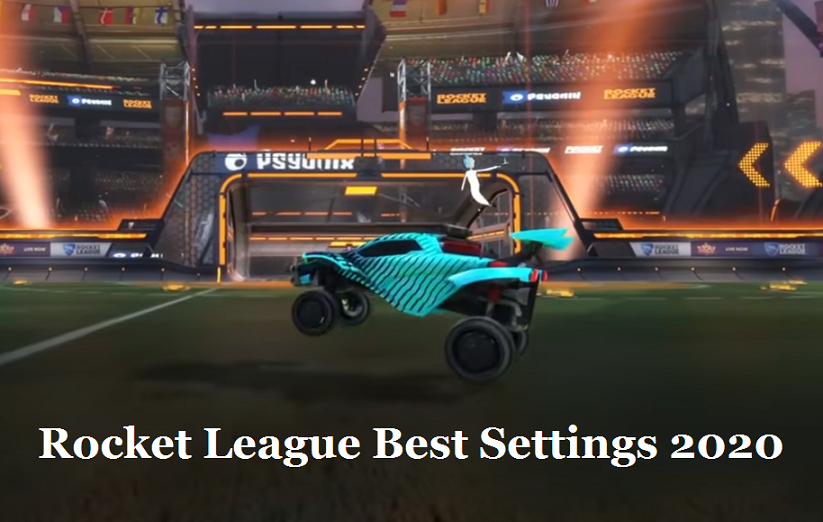 Rocket League Settings Guide & Tips - Rocket League Best Settings 2020
Let's go through Rocket League camera settings, video settings, and controls settings, as well as individual choices. The listed values and choices in this article not an absolute result, but they are usually more useful than others.
Rocket League Camera Settings
Camera settings can be regarded as the most important settings in the game, and there are numerous discussions about each setting within the menu. The default camera settings are not recommended. The value of swivel speed is completely up to you, how fast you want your camera to turn when you use it? You can try different settings and find the one that works best for you. 5.3 is the average value. Transition speed is how fast it switches ball cam on/off.
Camera Shake: Off
Field of View: 110
Distance: 270
Height: 110
Angle: -3
Stiffness: 0.4
Swivel Speed: 5.3 (average)
Transition Speed: 1.1
Invert Swivel: On
Rocket League Video Settings
Turn off all the graphical effects except for Transparent Goalposts which you should leave on, this helps with visibility and allows you to see outside the goal post when you are inside. If you are on console, turn Vertical SYNC off, it may make the input lag.
Vertical SYNC: Off
Weather Effects: Off
Light Shafts: Off
Lens Flares: Off
Transparent Goalposts: On
Rocket League Controls Setting
The sensitivity should go along with the Deadzone when you use a controller. Deadzone shape is only available on PC and pro players often use the cross shape instead of the square. Aerial sensitivity is one of the most complex Rocket League sensitivity settings, it different on PC and Xbox One. On PC, many pro players choose 1.3 and 1.1, however, on Xbox, higher Aerial sensitivity like 2.3 or 2.5 can be selected.
Steering Sensitivity: 1.1
Aerial Sensitivity: 1.1~2
Controller Deadzone: 0.5
Dodge Deadzone: 0.7
Controller Vibration: Disabled
Vibration Intensity: 0
Ball Camera Mode: Toggle
Push to Talk: Off
Welcome to buy cheap Rocket League items, credits, and blueprints at GOLDKK.COM, big coupon along with a Halloween promo is coming!