The Rocket League official site announced that we are going to be able to play Rocket League on the brand new consoles - the Xbox Series X and S and Playstation 5, which will launch later this week coming with new platforms. Developer Psyonix will also have brand new enhancements to the Rocket League game. Now get into this article and you will find out all the details about the Rocket League information for new consoles.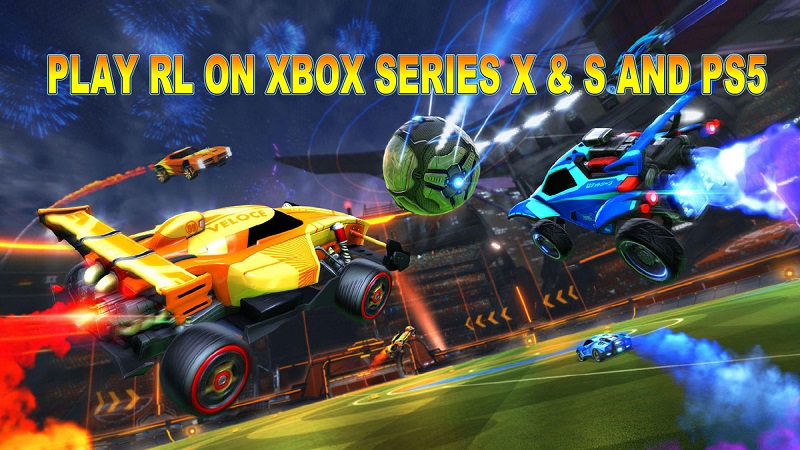 Play Rocket League On Xbox Series X & S, And Playstation 5
Five years after its launch, Rocket League continues to build a larger player base on more platforms around the world. With the advent of the next-gen console, players are looking forward to playing Rocket League with friends on PS5 and Xbox series X/S. Now, developer Psyonix has introduced some of the enhancements to the next generation of Rocket League. Check all the enhancements for each platform below:
- Rocket League On Xbox Series X: Psyonix announced that Rocket League will support 4K / 60fps in Xbox series X. In addition, the Xbox series X version will also be able to run in 120fps mode at 2688×1512 resolution.
- Rocket League On Playstation 5: It supports running in 4K resolution at 60fps with High Dynamic Rang (HDR). Psyonix also noted that the Playstation 5 version of Rocket league will not support high frame rate mode at the time of launch.
- Rocket League On Xbox Series S: The Xbox series s version runs in 1080p / 60fps mode. If you want to play Rocket League on Xbox series S in 120 frame mode, it can only reduce the resolution to 1344×756.
Note: Psyonix mentioned that the performance and visual settings of the game depend on the platform you are playing on. In an update later this year, the game will offer an option to switch between "Quality (prioritize image quality)" or "Performance (prioritize frame number))" mode.
Stay tuned for more info on the exact timing of next month's game update. We hope you enjoy these enhancements to Rocket League on your new consoles! Rocket League Items, Credits and Blueprints are also offered at GOLDKK.COM.