From March to May is during the spring season in the northern hemisphere. Spring is on the way after the freezing cold winter! So does the beautiful scenery will arrive in Animal Crossing New Horizons. Due to the newest ACNH February & March updates such as Valentine's Day, Festivale, upcoming Mario event, we can take advantage of seasonal items to decorate a spring island in Animal Crossing New Horizons. Here we bring you the decorations tips and tricks for building the most beautiful ACNH spring designs.
ACNH Island Design Guide - Best Tips And Tricks To Make Spring Island In Animal Crossing New Horizons
Spring is the season that every creature will be able to get a fresh start, which always filled with a flare of springy, flowery and vibrant. For beginners who are struggling to unlock terraform, the first thing to terraform into an anesthetic spring-themed Animal Crossing island by getting 3 stars. In preparation for the changing season, we brought you the best spring design ideas in different furniture decorations and theme custom paths for Animal Crossing New Horizons.
1. Fences & Log Stakes
There's no doubt when building spring island just putting Log Stakes everywhere since they are fitting the style so well. Furthermore, you can customize them in various colors. On the other hand, Building fences is saving your island from monotonous to a cottagecore spring design, ACNH Items furniture such as Country Fence, Brick Fence, Lattice Fence, Simple Wooden Fence and more can add a springy and rustic atmosphere.
2. Pathway
You will soon be tired of green grass sooner or later, custom path flooring can add spicy to your beautiful spring Animal Crossing New Horizons island. You can use the in-game pathway or use a custom spring path design. What's more for spring island design tips, custom floor patterns always go well with dark wood planks. We are about to list some spring path custom pattern design codes for you.
3. Nature Item
Another good tip for building a spring-themed island is bringing Nature items (bushes, flowers, fruit, leaf piles and trees) all over your island. Spring should be growth, cultivation and sowing, which planting botanical will brought vitality and colors to the island. If you don't know what to do with an empty area, just plant bushes or shrubs.
4. Furnishing
Everyone has a different preference when it comes to furnishing. Wooden or rustic-themed furniture chairs, tables, stools and benches can create such a beautiful spring garden, where you and villagers can sit down and rest. Spring is the season when people are dying to go out on a date with friends, so that cute area design ideas are perfect for spring. What's more, use different sized items variation to add variation to your decoration.
5. Fish & Bugs Decoration
After you caught the fish or bugs, can be actually be placed as decoration. Most living creatures are starting to wake up from Hibernate. Fish and Bugs are exactly the symbols of spring.
ACNH Spring Path Custom Pattern & Costume Design Codes
Custom patterns flooring can present a spring cottagecore vibe and makes your flooring no longer ordinary. There a wide range of options clover pattern, brick pattern, flower pattern and more, which can add the natural effect to your spring style island. We collected the best spring path custom pattern and costume custom design codes from Youtube. These custom design codes are the best choice when decorating your spring Aniaml Crossing island.
Spring Design Code 1 - Clover Border - MA-9735-6815-3749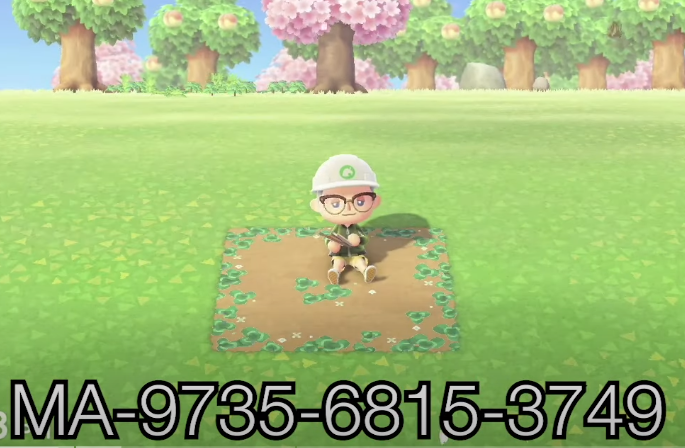 Spring Design Code 2 - Flower Pattern - MA-9629-0801-8170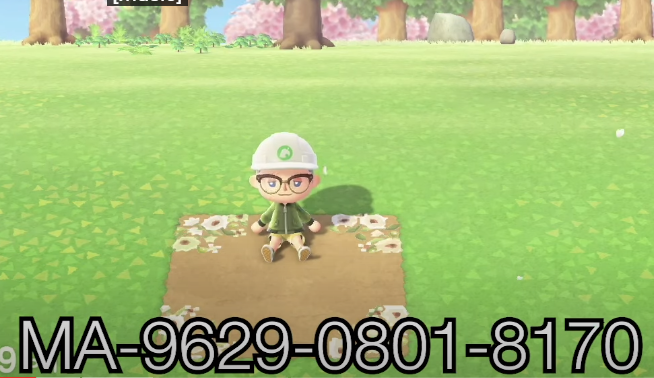 Spring Design Code 3 - Mosaic Tile Pattern - MA-2472-3021-3800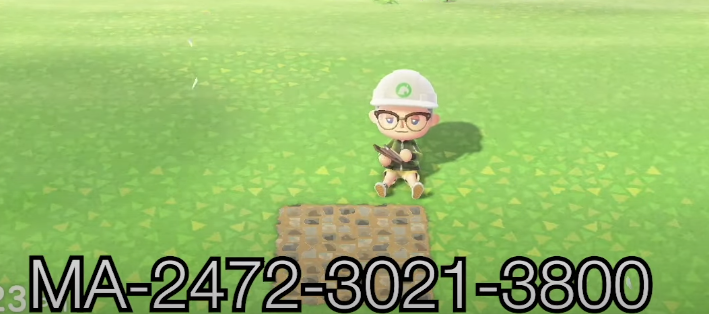 Spring Design Code 4 - Decking Pattern - MA-5947-2552-5111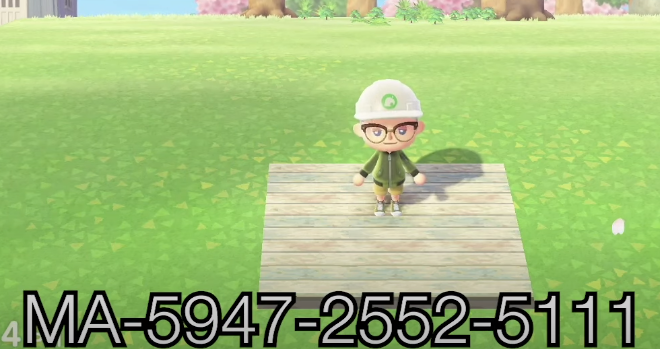 Spring Design Code 5 - Natural Garden Road - MA-1574-7508-6849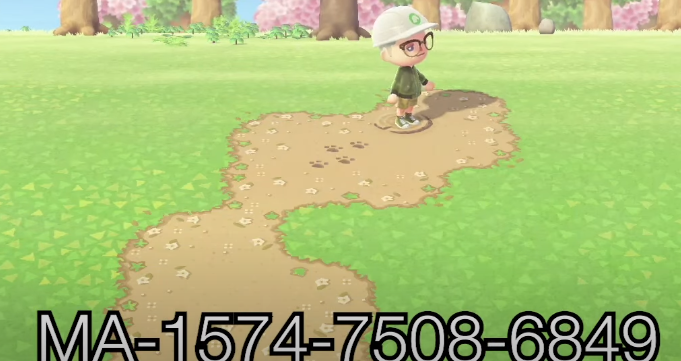 ACNH Spring Costume Custom Design Codes
Spring Design Code 1 - Spring 1 - MO-JL4W-4MFT-RV66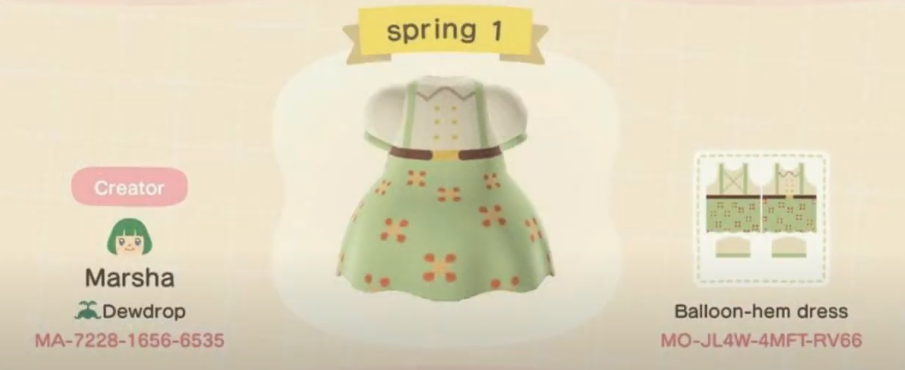 Spring Design Code 2 - April Wind - MO-MTWO-ONJT-4Q3T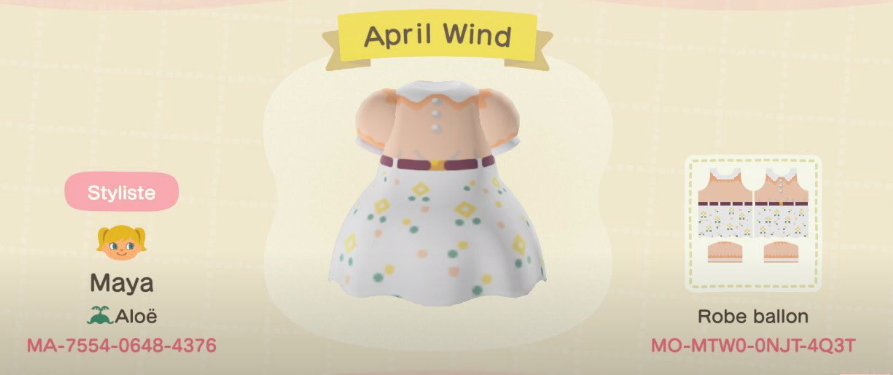 Spring Design Code 3 - Spring Dress - MO-QPX8-5YP4-6QBH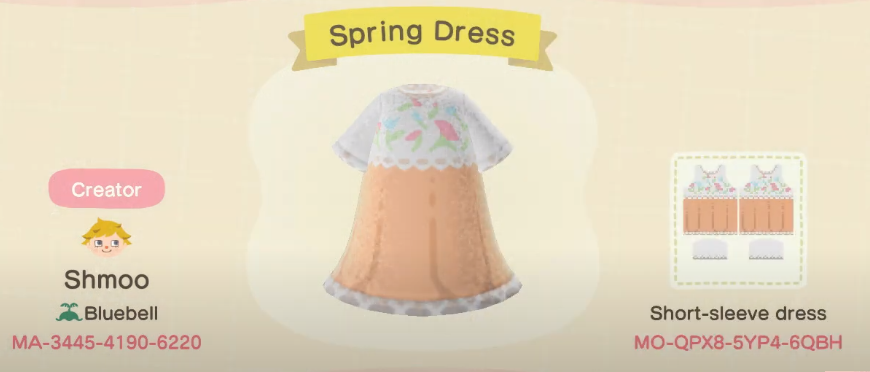 Spring Design Code 4 - Forest Picnic - MO-S2CB-60NB-R48D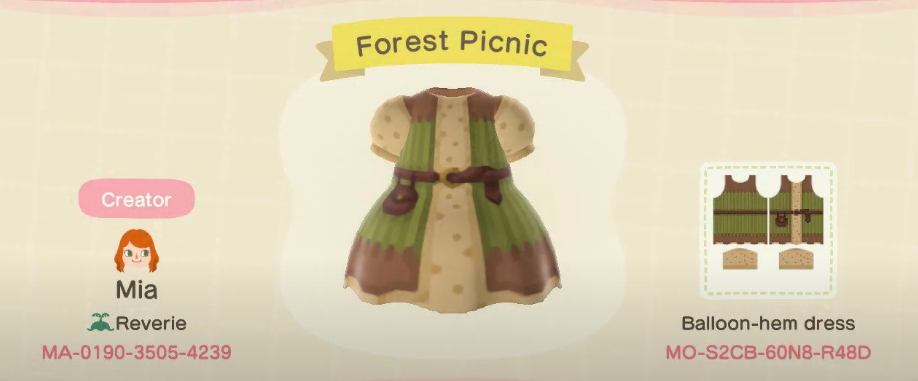 More ACNH guide for decorating your summer island, fall island and winter island tips and tricks, stay tuned for goldkk.com.