Museum Day is back in ACNH which runs from May 18th to May 31st. This event will allow you to get some new prices by visiting the museum and collecting different stamps. In this guide, we are discussing International Museum Day 2021 and taking a look at all of the changes to the Museum Day event compared to last year as well as going over everything you need to know about the event. We highlight all of the rewards, how you can collect different stamps and get some prizes too, we also cover some of the details of the stamp rally that remain the same, such as being able to participate in the event every day.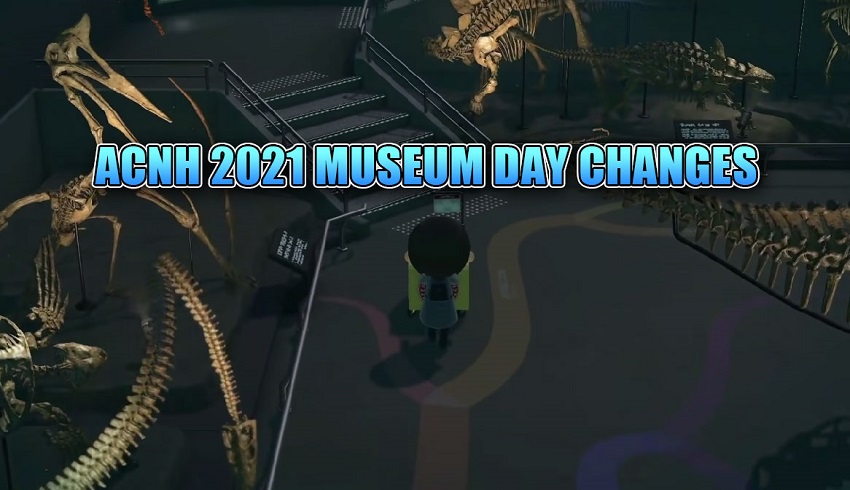 ACNH 2021 International Museum Day Changes
Thanks to the latest update that brings Animal Crossing New Horizons up to version 1.10, International Museum Day is returning to ACNH for a second year. The good news is that the event has been somewhat refreshed compared to last year and even sees some adjustments to encourage users to take part several times over. Now International Museum Day is in line with the real-world event that's celebrated every year with the purpose of raising awareness of the importance of museum to cultural exchanges and understanding for the benefit of everyone around the world. Like many holidays in Animal Crossing, International Museum Day is celebrated over several days with the event running from the 18th and through to the 31st of may, these days remain unchanged compared to last year but it does mean players have two whole weeks to take part which is great for players.
Here are all the details that you need to know about this event, stamp rally, how to unlock a brand new item and check out all the new changes to International Museum Day event ACNH.
Stamp Rally
Now International Museum Day sees the return of blathers hosting his stamp rally inside the museum and although considered one of the easiest events in the game is probably also the most underrated especially considering some events are as simple as ordering an item from the nook stop.
How to take part in the stamp rally activity? To take part in the stamp rally, simply head to the museum on your island on the 18th of May and you can go and have a chat to blathers about the International Museum Day, he'll let you know that by visiting the museum and going to all the different exhibits you can collect stamps which will help you get prizes. You can actually time travel ahead to this event or time travel back to it which usually doesn't work as well with most events in the game.
Different stamp locations that you can get in the museum:
- The fossil exhibit
- The bug exhibit
- The fish exhibit
- The art section
Once you've done all four exhibits or you can do them individually if you'd like you can go and talk to blathers again and he will reward you for your hard work.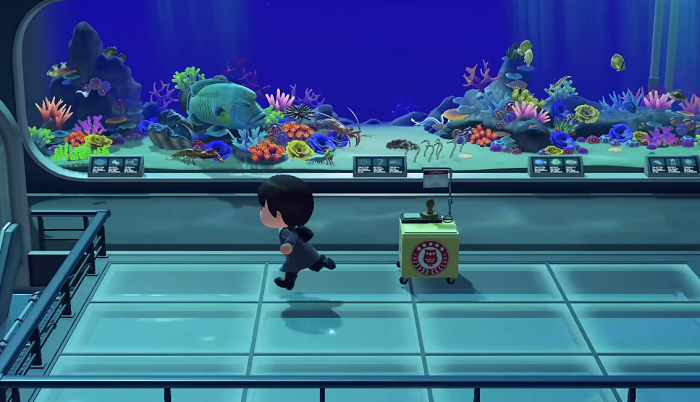 Art Section Change
The first significant change for the stamp rally in 2021 is that the art exhibition is now included in the event bringing the total amount of stamp stations on any given day up to 12 with each gallery containing three stamps each. So this does expand the events slightly compared to last year and gives veteran players something new to do.
Once you've spotted a station though, head over to it to collect the corresponding stamp, not only will you get a stamp but also some interesting text that is unique to that particular station.
Rewards For Museum Day Event
Once you've searched the entire museum and collected a total of 12 stamps, you can head back to blathers to collect some limited time rewards, some of these rewards include the bug plaque, the fish plaque, the fossil plaque and the new art plaque that has just been added this year for completing the art exhibition rally.
There's no pressure to collect all 12 stamps before collecting rewards. If you want, you can focus on one gallery at a time and then collect the plaques from bladders or ignore areas of the museum altogether, this may appeal to players who took part in Museum Day last year and only want to focus on collecting the new art plaque or finding the new art stamp stations. International Museum Day 2021 does see a notable change to the value of the plaques with an adjustment being made to their selling price since version 1.10. The bug fish fossil and art plaques can now be sold for 2,500 Animal Crossing bells each which is a significant increase compared to the 300 pounds from last year, this means all four event items can now be sold for 10,000 bells which is a nice little earner.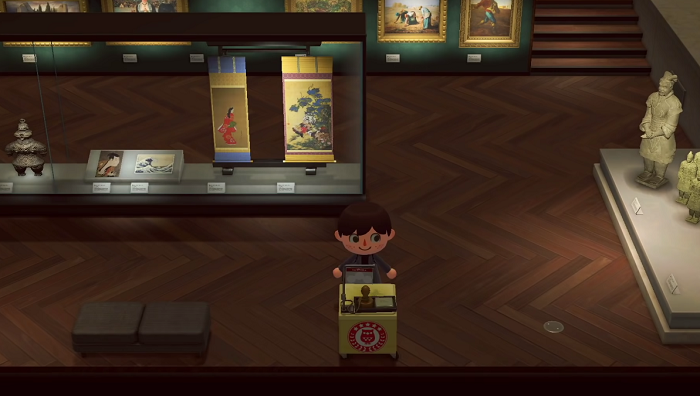 Now the good news is that it's entirely possible to take part in the event every single day over the course of the two weeks if you want to. The stamp stations are positioned randomly every day too to make the event unique each time you participate. So with this in mind it would take several days to experience every single stamp location with each having different information to read. Just like the price increase to the plaques, having a variety of stamp locations is to encourage players to take part multiple times and collect as many plaques as you can. The event only takes 5 to 10 minutes each day depending on how quickly you can find these stamp stations. So it's probably worth it to make a quick 10,000 bells.
ACNH Museum Day Tips
The best tip for this event is to check the stamp card when you get a stamp as this will actually show you the name of the other stamp stations you need to find that day. This is super helpful if you're struggling to find a station or aren't too familiar with the museum layout as it gives you an idea of where to look. For example, if you know you're searching for a lab stamp you probably need to look for a lab room.
That's everything you need to know about International Museum Day 2021 changes including how to take part as well as all of the changes that have been made to the event along with a tip. What do you think about Museum Day? Are you excited to take part again or will this be your very first stamp?