Rocket League has finally announced Haunted Hallows is back with their DC crossover Batmobiles are all returning, with new event challenges, free items and more. In this guide, we detail everything you need to know about the 2021 Batman Haunted Hallows event Rocket League.
Rocket League Hunted Hallows Event 2021 - Challenges, Gotham City Rumble LTM, New Free Items & More
The Haunted Hallows Event will introduce Batman Super-Villain themed items, a Batman-themed Rumble Game Mode Gotham City with whole new redesigned like Rumble power-ups, a new Arena variant, Event Challenges and the return of three iconic Batmobiles.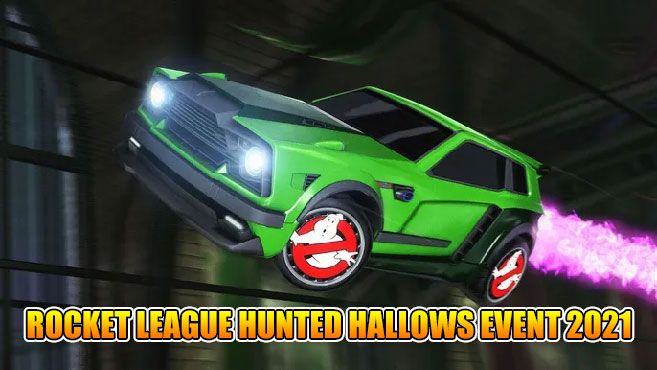 New Challenges
Completing Challenges during the Haunted Hallows Event will reward players with Batman Super-Villain themed items such as the Joker Dominus Decal and Boost, Gotham's Finest Merc Decal, Harley Quinn Wheels and Topper, Poison Ivy Boost, and more. The Haunted Hallows Event will run from October 31 to November 3.
Gotham City Rumble LTM
In addition, Rumble mode has been revamped, and power-ups are now themed after Batman and his opponents. Players can use Joker's Boxing Glove in place of the Boot, Harley's Hammer in place of the Boot, Poison Ivy's vines in place of the Grappling Hook, and many other weapons and items.
Rocket League Hunted Hallows Free Items
Three new bundles that all have batmobiles include Joker items, Harley Quinn items MR Freeze items. There's a real life decals for the Batmobiles, all the Batmobiles have sort of two colors, your primary color is always black and the accent color is always whatever accent color you want to choose and it will add a color to the decal. All the Batmobiles are going to be in bundles now with a real life decal and the real life decal will make the car fully black.
Batman Halloween Bundle (2000 Credits)
Batmobile (1989)
Reel Life Decal
The Dark Knight's Tumbler
Reel Life Decal
Batmobile (2016)
Reel Life Decal
Batman 1989 Goal Explosion
The Dark Knight Goal Explosion
Batman 2016 Goal Explosion
Haunted Hallows starts from today to November1st, so for about two weeks, and and these are all the items that you'll be get for free from event challengers.
Batman (1989) avatar border
Batman banner
Batman boost
Batman Gotham's Finest Skin decal
Harley Queen topper
Harley Queen wheels
Joker banner
Joker boost
Joker decal
Mr Freeze wheels
Dark Knight player title
Poison Ivy boost
Individual Batmobile Bundles (800 Credits Each)
So you can get the whole bundle for 2000 credits and that you'll get all of the Batmobiles, all the real-life decals and all the gold explosions or you can buy individual Batmobile bundles and all of them will include the vehicle, the decal and the gold explosion for 800 credits. So if you don't have, if you're only missing the 2016 Batmobile, you can buy it for 800 credits and then the real life decals will be available for 300 credits each. If you've already got the car and the three Bat-Signal Goal Explosions will also be 500 credits each.
Note: The Batmobiles cannot be customized with additional items, so you can't put any items on them.
Rocket League Haunted Hallows Golden Pumpkins 2021
The Rocket League Haunted Hallows is known to bring the Golden Pumpkin random crates back into the game. These crates have random drops from a variety of item series that can bring the player highly rare and expensive cosmetics if lucky. Last year, the Golden Pumpkins had items from the Turbo, Nitro, and Vindicator Series, and the 2020 edition currently go for 250-400 in-game credits depending on your platform. These free crates can be traded away for more cosmetics or credits for their value.