It's only been a few days and Nintendo have dropped yet another patch update bringing Animal Crossing New Horizons up to version 2.0.3. In this article, we cover everything included in the 2.0.3 update, we highlight the bug fixes in Happy Home Paradise expansion and confirm which glitches have been corrected, we also look at another small announcement that seemed to have slipped under the radar - Series 5 Collectors Album.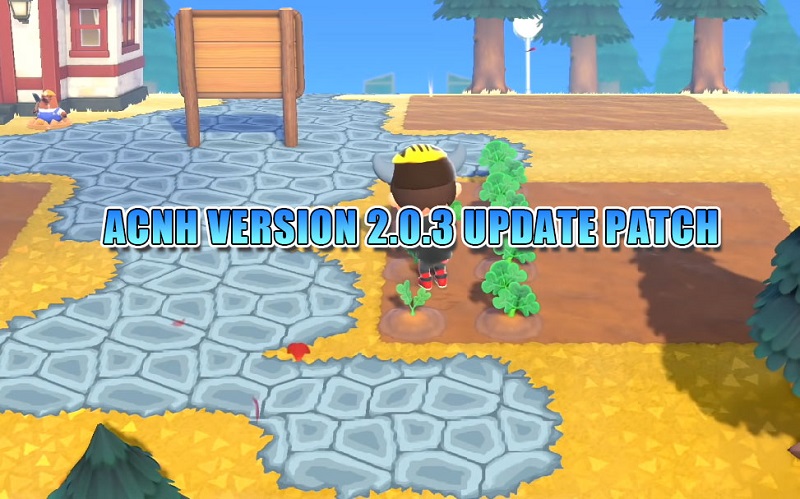 ACNH 2.0.3 Update Patch - Bug Fixes, Changes, Series 5 Collectors Album
As with the last few patches, this is nothing more than a hotfix for a couple of glitches present in the Happy Home Paradise expansion. This isn't what's classed as a major or even a minor content update, it's merely a patch that's distributed to squish some bugs and update the game. So it works as Nintendo intended and it's quite good to see because it's the third update in as many weeks since the launch of 2.0. Now let's get straight into this 2.0.3 update ACNH.
Version 2.0.3 Patch Notes
Here's the full official patch notes for version 2.0.3 of Animal Crossing New Horizons:
- Fixed an issue where items could be duplicated through a specific method.
- Fixed an issue where the same character could appear twice on the island where Paradise Planning is located.
Now typically Nintendo have been releasing these bug fixes during the early hours of Friday mornings, but we are guessing they wanted to stop any duplication tricks as fast as possible which is why this patch was released a few days early. We'll continue to see more of these tiny patch updates leading up to the holidays just as more and more people unlock new content and start to complete the likes of the happy home paradise story mode and unlock all the unlockable features.
Series 5 Collectors Album
As you know series 5 amiibo cards went on sale over the launch of 2.0 and have been marketed in line with the first four series, and you may remember the first four series all received special collectors albums to store the cards. Currently, series 5 doesn't have an album of its own but Nintendo UK did make a tiny announcement that seemed to have slipped under the radar. They recently revealed series 5 will receive his own collector's album just like the first four series and will release it sometime in January of next year. The tweet that announced this which strangely is the only official word on this topic also confirms pre-orders will go live soon. Now we don't know for sure, but it's likely this will be exclusive to Europe and other power regions just like the first four series were.