loot filters are a very important thing in path of exile. with so many poe items dropping as your monster slaughters, it will become increasingly difficult to keep track. loot filters in path of exile 3.6 synthsis league allow you to save time by getting a better overview, make your game clearer and more comfortable. in this guide we want to tell you everything important about the path of exile item filters, what advantages they offer you, what are the best poe 3.6 loot filters and how to download and install them for your game. we hope you enjoy reading.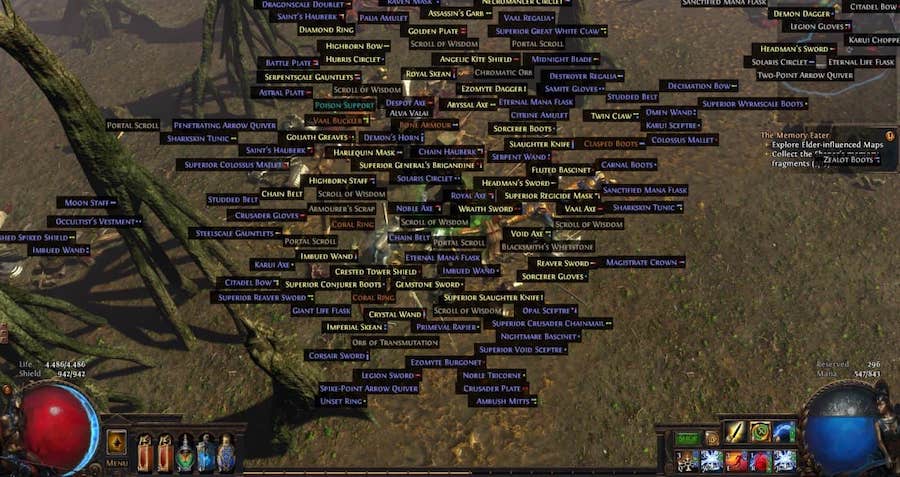 path of exile drops loot - curse and blessing
loot is one of the most important game elements in path of exile. the random drops of enemies allow you to reinforce your character and provide you with important trade items. only those who are constantly looking for better items will have a chance later in the game.
this concept is also used to other action rpgs, but brings with it some problems in path of exile. due to the aforementioned random generation of equipment, with their different quality levels and modifications, it is only worth a small portion of the found objects to even take a look at it.
so it happens that you waste too much playing time with the mouse to browse and view the loot. this problem is further compounded in the endgame maps, where the amount of drops is again increased by 30, 40, or even 70 percent.
path of exile - this is how the loot filters work
in order to remedy the problem of item flood, there are the so-called loot filter. these programs (also called item filters) sort the drops in the game and decide independently, which are worth a look and which are not. the path of exile items that fall through the grid are no longer displayed to you and can not be accidentally removed with a mouse click. for this, the filters emphasize particularly valuable drops acoustically so that no chaos orb or unique item escapes any more. overall, this saves a lot of time that would otherwise be spent on manual sorting of the loot.
how the whole thing looks in comparison, show you these two pictures:
no loot filter used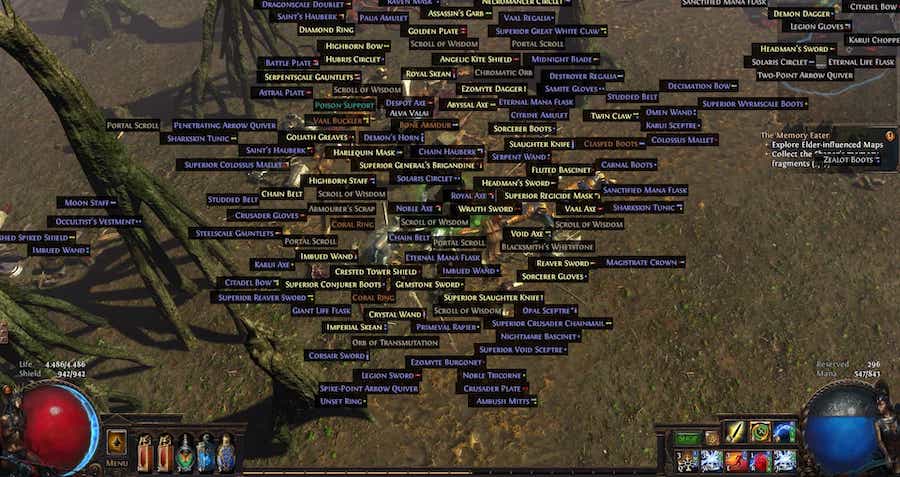 neversink loot filter used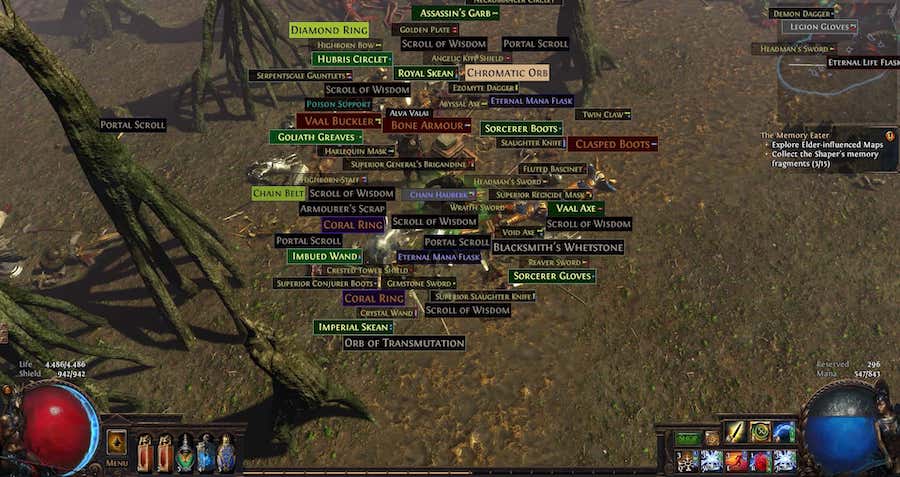 the loot filters consist of extensive scripts that are quite intelligent. for example, after your character's level, they decide whether blue items are of interest to you or whether they sort them out. at the same time, however, even white items are displayed, which have a high level and thus for crafting recipes of interest.
incidentally, the use of the loot filter is completely legal and even supported by the game's interface. so you do not have to worry about violating any rules.
tip: you can deactivate your item filter at any time by pressing the left alt key. this will allow you to take a look at all the items on the screen at any time.
how to download and install poe 3.6 item loot filter
installing a loot filter is pretty easy and quick. after downloading the file, just move it to the correct folder. you can find this under:
documents / my games / path of exile
after copying the file, restart the game and open the menu there. then in the game we go to esc > options> ui and scroll all the way down to item filter and choose the filter we just downloaded. once you have done this, the loot filter is active.

tip: as soon as you have activated a loot filter, you can change the volume of the warning sounds for your item filter in the menu item sounds (item filter alert volume). it's a good idea to set these tones as loud as possible, even if you've completely disabled the sound of the game. so you are warned on every important drop.
best path of exile 3.6 loot filter
if you want to try it out for yourself, here are three different poe loot filters for you.
one filter to rule them all
a loot filter that is very popular within the community. overall, the filter does not do much to sort the items by their importance or to indicate the importance of color. however, later in the game, he can do much to speed up progress and make it more comfortable. if you want to download it, you need to follow this link.
download link: one filter to rule them all (v3.5.2)
how to install?
right click the link above -> "save link to" -> c:/users/your_username/documents/my games/path of exile/
it will now appear ingame in the options panel (press "o") at the end of the "ui" tab.
there's also a well made video by engineeringeternity that shows how to install a filter.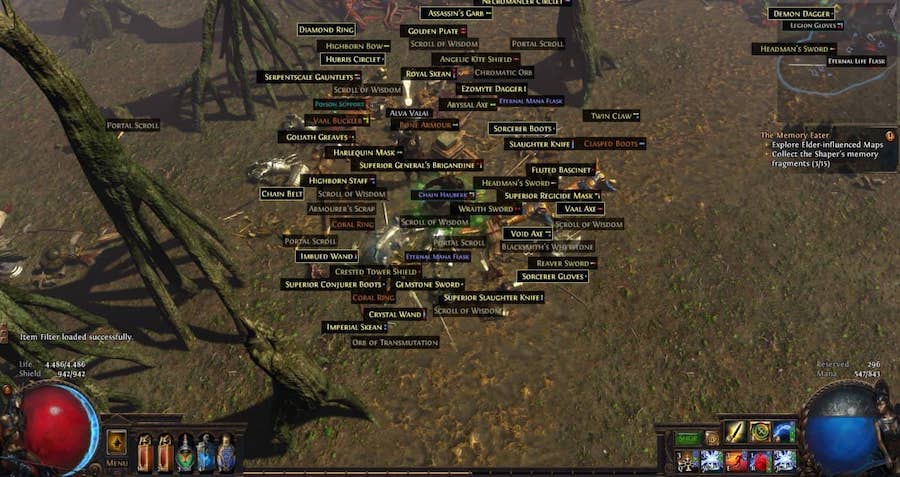 neversink's loot filter
a highly recommended filter that i use myself. here the items are displayed in different sizes according to their importance and also marked in color. the trick is that you can configure the filter yourself and adjust how strict this should be. however, this requires a little experience in the game. in general, it is recommended to leave the default settings. the filter can be found on this page. on the first page you can make the settings and you complete the finished file under download download.
download link: download, install, edit ns filter
ggg standard filter
this loot filter is already present in the game and can be selected at any time. the filter does its job but is not very comfortable. overall, this filter is very similar to the oftrta. the only advantage here is that you do not have to download the file first - that's about it. want to know how to get it work in game? read this item filter guide on poe wiki.
we hope this path of exile guide could help you. if you have questions or criticism, you can tell us these as always in the comments. easiy and fast to check more poe knowledge on our path of exile wiki page. more tips and tricks for path of exile can be found on our news page.