ggg has announced that there will be running a special event poe 3.6 synthesis flashback event in the lead-up to poe 3.7.0 expansion! such events have already been said for exciting gameplay in the past, as league elements, modifiers, and enemy types were thrown wildly apart. in this event, you will have the opportunity to receive many generous rewards! includes mystery boxes, demigod's immortalities and awesome microtransactions up for grabs! in addition, there are a bunch of rotating mods from 11 popular past path of exile leagues. now check goldkk.com path of exile synthesis flashback event guide to find out all poe flashback details, including the release date, rewards, changes for poe 3.6 synthesis end-of-league event!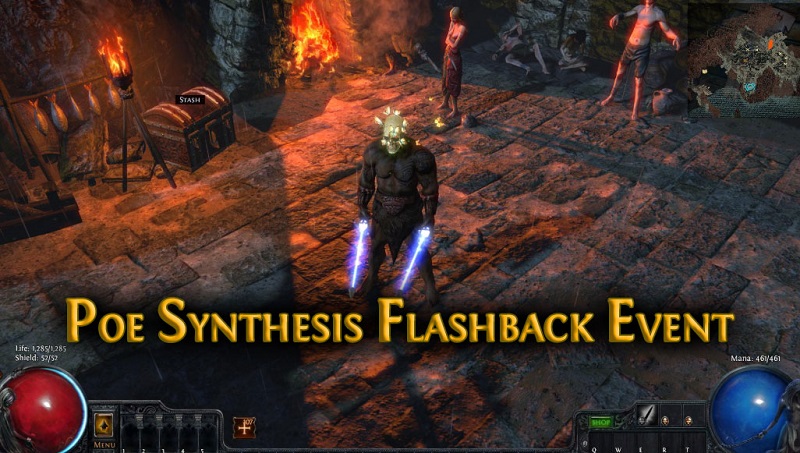 the poe 3.6 synthesis flashback event will run from 9am saturday may 11th (so it goes live in week two of may) until 10am tuesday june 4th. effectively a 3-week league in which to gain some unique rewards and experience old league mechanics combined with newer ones.
path of exile synthesis flashback event guide - details/tips, changes, prizes for 3.6 end-of-league event
as always, a flashback league means a fresh economy, it is always a lot of fun means that obviously the items that you loot are worth more early on lots more potential to try to be the first to get something amazing to try and corner a market. if you're into playing part of economy or if you aren't really in that mode, it's just much more realistic to find rare items early on get the feeling of frequent upgrades. i think we all know that once you hit about level 85 upgrades are few and far between in path of exile and you know you might only upgrade each piece of equipment like from level 85, you might only ever upgrade each piece of equipment twice more, you'll get all of that massive power rush that you get early on as a result of the fresh economy, when you go from your character being terrible to being mediocre to being solid to being strong then to starting to feel amazing. of course there's always is a chance to play new builds either go with something that say that's a powerhouse build, but you haven't tried yet or go with something zany.
related read: path of exile 3.7.0 expansion guide
poe synthesis flashback event details
path of exile 3.6 synthesis flashback event contains several random mods from popular past leagues activated at once. the collection of mods last in an area for one hour and would then rotate, and each area has its own set of mods. after an hour has passed, the mods will randomise for each area again. each area will also always have the synthesis league enabled, which means that you can continue to finish your challenges while you compete in the flashback event synthesis.
the possible league mods that you could see in an instance alongside synthesis are anarchy, bloodlines, breach, ambush, torment, nemesis, perandus, beyond, harbinger, abyss and invasion. delve, incursion and betrayal will still be present in their normal amounts.
the poe 3.6 flashback event includes rotating mods from 11 popular past poe leagues:
2 x additional invasion bosses
1 x additional breach
3 x additional rare monster packs with nemesis mods
2 x additional strongboxes
1 additional abyss
3 x tormented spirits
2 x additional rogue exiles
2 x additional perandus chests and a 33% chance to spawn cadiro beyond
3 x additional magic monster packs with bloodlines
2 x additional harbingers
poe synthesis flashback event changes/ variations
standard, hardcore, standard ssf and hardcore ssf versions of the poe 3.6 flashback event will be available on pc, ps4 and xbox one! and players can keep their characters once the race ends. each version of the flashback event will have their own demigod's immortality rewards for ranking highly on the ladders. outside of the demigod's, the prize pool will be shared among all versions of the event on all platforms.
related read: path of exile 3.6 flashback builds
poe flashback event prizes/rewards
the top players in each ascendancy class can receive special prizes, and all players who have surpassed specific level thresholds are added to various microtransaction prize draws.
if you aren't interested in some of the higher tier items that are lottery rolls for reaching certain levels, you can play to level 35 with one character (additional do not reward additional mystery boxes) to get a glimmerwood mystery box. this is only possible once per account. at levels 55, 65, 75, 85, and 95, players will be entered into a lottery for each character reaching that level for a chance to win poe items like helmets, wings, and even full armor sets at level 95.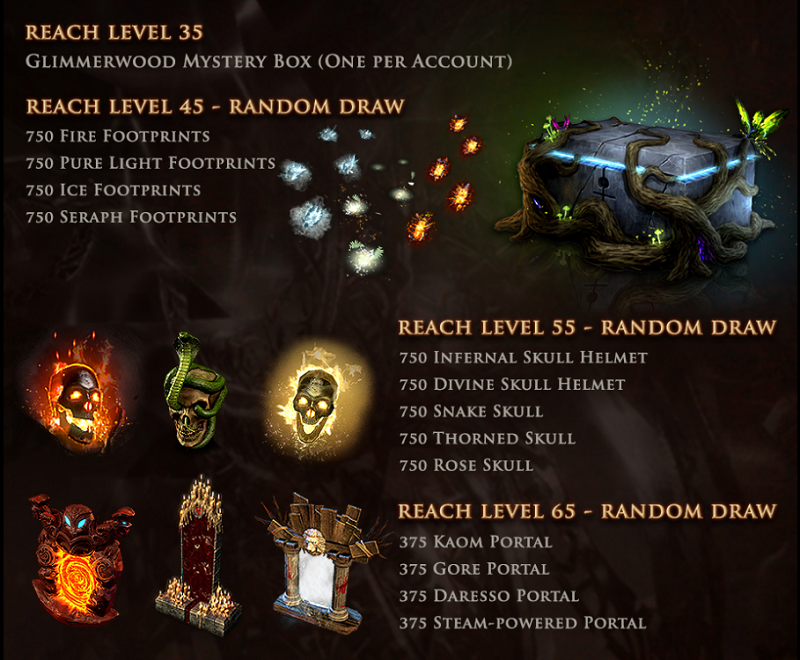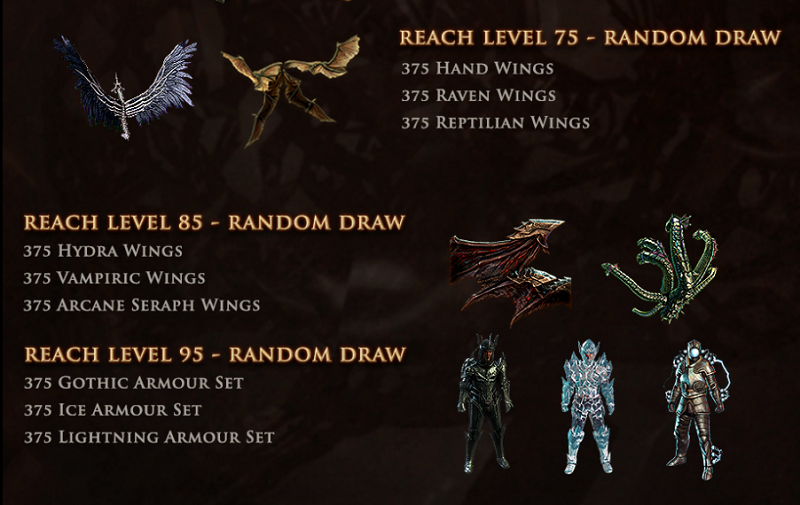 googleadv
are you looking forward to this poe 3.6 end-of league event - synthesis flashback event path of exile? keep an eyes on goldkk, we'll keep updating the news about upcoming poe 3.6 flashback event!