badges are very important for your player in nba 2k19 mycareer mode, it will make a lot of difference, even when got a higher overall rating, without touching the badges, the player usually performs badly. in this nba 2k19 badges guide, goldkk.com will talk about the top 10 nba 2k19 best badges that are almost essential for you as a player and how to earn or obtain these badges in nba 2k19 fast.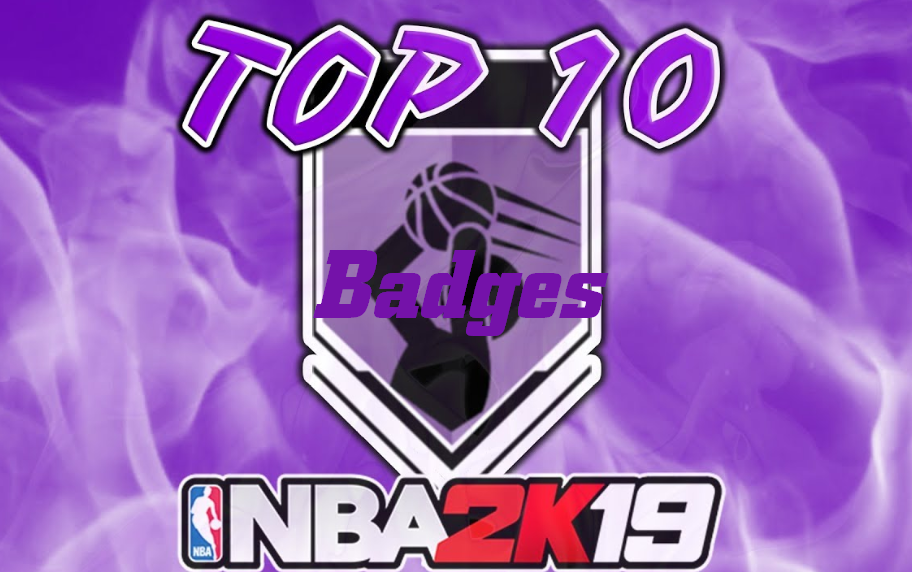 related read: nba 2k19 best jumpshot for all position builds
googleadv
nba 2k19 badges glitch 2019 - top 10 nba 2k19 best badges & how to unlock these badges
1. defensive stopper
the nba 2k19 best badge voted is the defensive stopper. while playing on-ball defense, this badge drops various offensive skill of similarly positioned match-ups. the importance of defense is obvious, if you can defend greatly, how do people score, if they can't score then they can't win, so the defensive stopper is actually a useful badge in the game, it is probably the most important badge, but very few people want to use it.
how to unlock: through constant defensive plays, like "good shot defense".
2. dimer
an elite passer known for hitting teammates in the correct position to score. if you want to win in nba 2k19, in addition, hitting a bunch of threes, , the other way to win, which is way more consistent and reliable, is to play smart team basketball, you either need the dimer badge or someone in your team with the badge because you have a dimer badge on a team, it will ensure your teammates to get the ball, it limits turnovers and gets teammates open and increases your field goal percentage when the assist comes from a dimer.
how to unlock: through getting at least 300 assists in a single season.
related read: nba 2k19 pure sharpshooter build guide
3. deep range deadeye
knock down contested shots from deep range at a very high percentage. deep range deadeye is the most overpowered badge in nba 2k19, it can give you the ability to dribble off the court and if your defender has not ready to defend you yet when you pass, it is an automatic basket.
how to unlock: through hitting at least 100 deep range shots while you are being contested.
4. catch & shoot
hits stand-still shots off the catch at a high percentage. catch & shoot badge is one of the most easy and frequently used nba 2k19 badges in the game, if you have a 90 rating for three, your jump shot is very well and you have shooting badges plus catch & shoot hall of fame, then someone with a dimer badge passes you the ball, you will never miss a basket, you could actually be the best 4 on your team with this badge alone.
how to unlock: through scoring when you catch and immediately shoot.
5. limitless range
can knock down very deep threes better than most. nba 2k19 limitless range badge can expand the range in which you can hit an open shot, it creates crazy space, then you can have more open lanes to score and your center can post up. for example, a normal shooter hits three is from max a foot behind the line, but pro players like stephen curry can shoot it from four to five feet and still feel easy. defenders having this ability makes nba 2k 19 the best game.
how to unlock: through making at least 50 long-range shots behind the hashmark.
6. difficult shots
known for making tough shots off the dribble. the difficult shots badge is important, it gives you a larger chance to score a goal in any situation, it also can make you literally unguardable, if you are being smothered, you can only shoot with a low percentage of success, at that moment, what you should do is to be a good teammate and pass the ball, but if you're still want to shoot, you'd better have this badge on hall of fame.
how to unlock: through making at least 100-200 pull and hop shots that are contested in some way or form.
7. corner specialist
known for his ability to knock down threes from the corner. this is the only shooting badge in nba 2k19, nba 2k is a shooting game, the league lives and dies by the three, so any badges that involve shooting, a three-pointer is pretty important, but it is not a good three-point badge in the entire game.
how to unlock: through making at least 25 3pt shots in a single season.
8. pick pocket
known for his ability to strip the ball from a ball-handler. there may be nothing will bother you more than three defenders surrounding you, press the square button to steal the ball from you, you take it up the court, you may think to pack the court reaching fouls, if they do that, don't worry, that's where the pick pocket badge comes in, if you know your defender has passed the ball to someone else immediately, it is going to get the badge, which is overpowered an nba 2k19 and then has never been stronger than it is.
how to unlock: through poking the ball loose.
9. hustle rebounder
an elite rebounder known for chasing rebounds out of his area. the hustle rebounder badge is one of the most important nba 2k19 badges for big men and making the difference and essential for your team. if you have played or watched the basketball, you should know rebounding is really important, this hustle rebounder doesn't increase the chance of beating your opponents to a rebound one-on-one, but if a missed shot is far away from you, your chance of getting the rebound will be much higher than without the badge expanding your rebounding range.
how to unlock: through getting 70 offensive and 250 defensive rebounds during your career.
10. ankle breaker
the ankle breaker badge can cause his defender to stumble or fall with his dribble moves, it's not actually essential at all, while it is one of the most used badges in the game with multiple positives, the first one is to destroy someone's life and ankles, making for a sick montage, another advantage is that the nba 2k19 ankle breaker badge can get open shot by breaking your defenders' ankles, increasing the chance of scoring.
how to unlock: through completing 200 "double move leading to a score" moves in a single season.
related read: nba 2k19 dribble moves guide - all best dribble moves animations for how to become a dribble god in nba 2k19