The new crate referred to as the RL totally awesome crate attracted a lot of people recently. It brings us some new Rocket League items which are hot-selling now. Not only you can get them by opening the crate, but also you can buy them in Rocket League online store. Many fans are concerned about where to buy cheap totally awesome crate or items, at the same time, it is also need to be reliable and safe. I highly recommend a top Rocket League items store Goldkk.com, which always provides cheap RL price compared to other online stores such as rl.insider.gg. Check this guide to find out more details.
Rocket League Totally Awesome Crate Items Price Comparison
Next, I'll present you the Rocket League totally awesome crate price and new items price comparison between the two websites.
New Rocket League items prices on goldkk.com: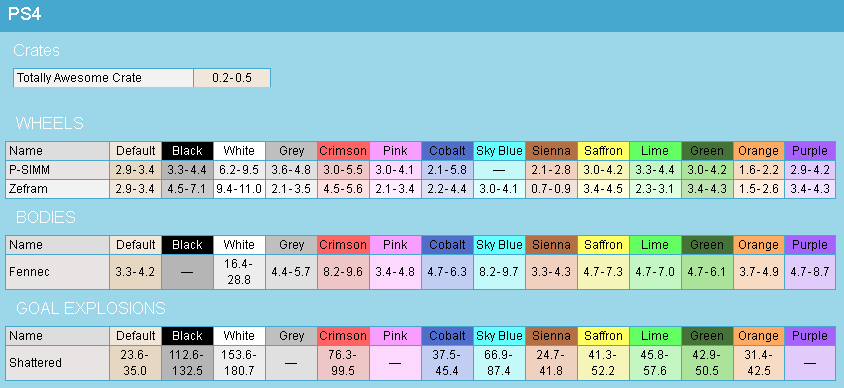 New Rocket League items prices on rl.insider.gg:





Why goldkk.com can be your best choice to buy Rocket League items? The RL totally awesome crate items price on rl. insider.gg is out of line with the market, but ours is lower than that in the current market. Buy new RL items here you can enjoy 5% off discount. Different platform has different Rocket League items prices, including: PS4, Switch, Steam and XBOX ONE. And the price will still be declined cause we adjust our price according to the time. Compared with the game counterparts, we have richer experience, better services, faster delivery and cheaper price.