Is there a new NBA 2K20 Archetype System coming to the game? What is the new features will come to the NBA 2K20 MyPlayer mode? Here we summed up the rumors and official news to help you get a better ahead idea before the game release officially.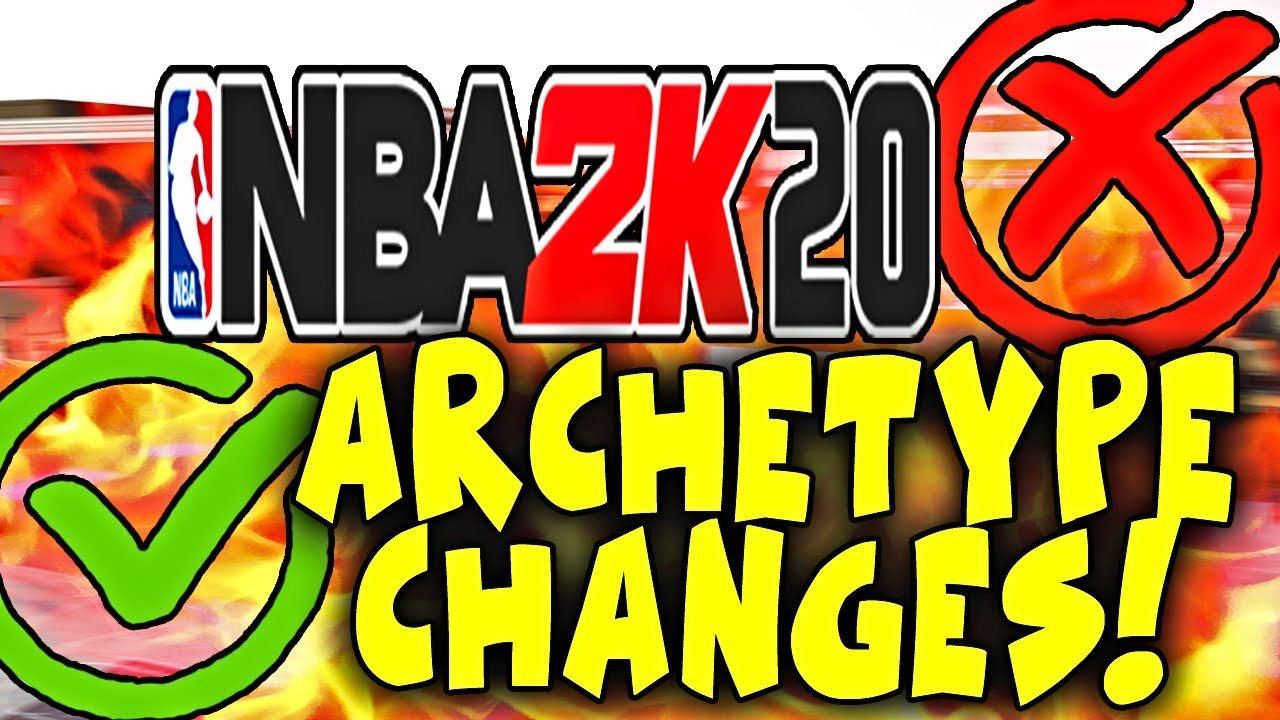 NBA 2K20 New Archetype System & MyPlayer Builder
With the announcement of the NBA 2K20 Demo coming August 21st, 2019, the 2K hype train has kicked into gear. In the announcement 2K mentions something about a "New MyPlayer Builder", this strongly suggests something is different with the NBA 2K20 archetype system. And more rumors and speculation are spreading.
1. Ronnie 2K "confirms" no archetype system in 2K20? During Ronnie's stream few days ago, it was pretty much hinted that the archetype MyPlayer system is pretty much gone or at least restricted in what you decide to upgrade on your character. Some people even think 2K "removing" archetypes is going save the game. People solely upgrading their shooting attributes still will technically be called Pure Sharp/Shots with no defense. Ronnie also said in the stream: 2K is trying to separate "The boys from the men" in this upcoming edition of 2K; The upcoming 2k20 demo can be tried multiple times, different positions with didn't attributes/configurations but after a certain amount of times the demo with stop being able to be played.
Actually Ronnie did not confirm there won't be archetypes. He said players will be able to make a more well rounded build. Example he used was Russell Westbrook. No one on 2ks side has used the word "Archetypes", they are saying new my player builder. Again, yes it could lead one to believe archetypes are gone, but that is not confirmed 100 percent by anyone at 2k.
2. Are Demigods Coming Back In NBA 2K20? Back in 2015-16 with the release and life cycle of NBA 2K16, there were rampant complaints about what the community called "Demigods." To put it plainly, a demigod in 2K speak is an overpowered character. Some users were creating players well over 7-feet tall with skills never before seen in NBA stars that size. The outcry caused 2K to adopt the inside-outside balance system that most of players think is just not as fun to play, as it doesn't give the player options, or enough creativity. Hopefully, the new and improved archetype system will allow players to create whoever they want, but with some respect to the history of professional basketball. There should be 20 or so archetypes. 2K should base each one on distinct player styles from guys throughout NBA/ABA history.
3. New archetype for 2k20 called "All-Around" or "Balanced"? For one the grind for an all-around player would obviously much harder than the rest. Maybe at that 99 overall you'd get a crazy amount of badges and could potentially be a Lebron or KD type of player with badges and attributes all across the board.
If you want to read more NBA 2K20 news, do not miss the latest news updated on our News page; and if you want to get a nice season in NBA 2K MyTeam mode, do not forget to check out Goldkk.com's best offer for NBA 2K19 MT Coins at the first time!