NBA 2K19 is nearing to close and the new season NBA 2K20 is just around the corner. Are you ready for what could turn out to be the hottest debate this NBA 2K season? It seems 2K is hinting at the return of archetypes in NBA 2K20 according to what Ronnie 2K said on twitter yesterday. Here goldkk.com will detail the NBA 2K20 archetype system & new MyPlayer build changes, demo release date and more!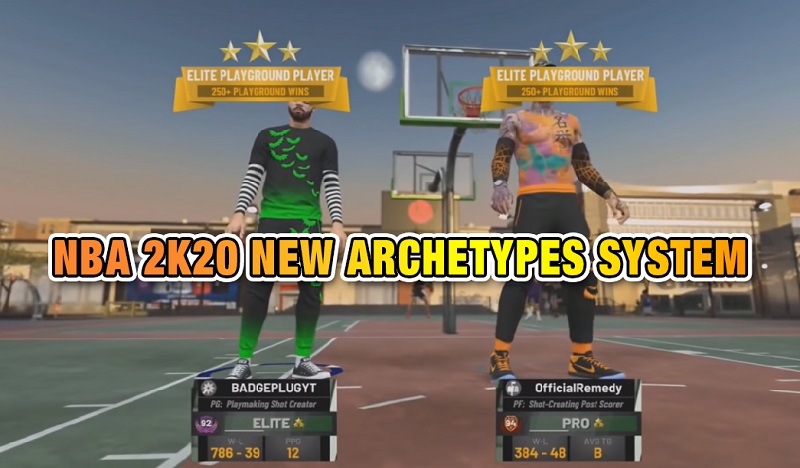 More Read: NBA 2K20 Ratings Revealed - Top 20 Overall, Top 5 Rookies, Dynamic Duos, Top Shooters Ratings In NBA 2K20
NBA 2K20 Archetype System Guide - New Archetype System News From Ronnie 2K
NBA 2k20 Demo will have FREE Archetypes! Ronnie 2k gave out lots of information about NBA 2K20 yesterday. He talked about the new archetype system which is now being called the Myplayer builder. Along with ld2ks brand new tweet responding to someone on twitter about the demo being online possibly! Ronnie said there's a lot going on in a demo, and players will be able to make a more well rounded build. Now check this guide to find out all the details about NBA 2K20 new archetype system, new MyPlayer Builds and NBA 2K20 Demo.
NBA 2K20 Demo Release Date
Starting on August 21st at 12.01 am PT, you can get an early start on your MyCareer while testing out the new MyPlayer builder and hitting the court two weeks ahead of the game's launch by downloading the NBA 2K20 Demo. In the NBA 2K20 Demo, you can try out multiple MyPlayer configurations to creat the player that best fits our play-style, which will be carried over to NBA 2K20 at launch on September 6th. The NBA 2K20 Demo will be available exclusively on XBOX ONE, PS4, and Nintendo Switch.
NBA 2K20 New Archetype System & MyPlayer Build Changes, Rumors
Most of us thought that prelude was gonna come out on August 31st, so that is amazing. We're gonna be getting at 10 days earlier than we thought. Then we have multiple builds that we can create during the preclude unlike every other prelude. You could only make one build, so this is a big one from 2K because the community is winning from being able to create multiple builds. A lot of people didn't know how to make dummy accounts, once you reach 5 accounts, you can't make any more on the server, you have to be on a new system. In the announcement 2K mentions something about a "New MyPlayer Builder", this strongly suggests something is different with the NBA 2K20 archetype system. And more rumors and speculation are spreading.
1.Ronnie 2K "confirms" no archetype system in 2K20?
2.Are Demigods Coming Back In NBA 2K20?
3.New archetype for 2k20 called "All-Around" or "Balanced"?
Click HERE to find the complete guide
GoogleAdv
Next year that in NBA 2K20 with the new MyPlayer builder, it will be much more easier to represent and replicate NBA players and actually be ad player instead of an archetype because an archetype is more of like a team player or like not a team player.