Today we list top 10 beautiful painted Chikara GXT car designs with Black Market decals, you can check the information of used Rocket League items and prices of the Rocket League Chikara GXT designs. No matter what colors or style you like, you can search in our full Rocket League design list.
Top 10 Beautiful Rocket League Chikara GXT Designs with Black Market Decals
Chikara GXT is the variant of Chikara, they are both vehicle bodies released through premium Rocket Pass 5. You need to tier up to Tier 70 in the Rocket Pass for obtaining Chikara GXT, while the Chikara can be unlocked as long as you purchased the premium version. There is also a Chikara G1 is set as the reward of Tier 34. Now the Rocket Pass 6 is live, you can get the new battle car Ronin and Ronin GXT. Check out these 10 painted Chikara GXT car designs, you may find cheap but wonderful ideas.
Rocket League Chikara GXT Prices in different colors and platforms:
https://www.goldkk.com/rocket-league-prices/ps4-index/Chikara-GXT
1. Pink Rocket League Chikara GXT Design
Bodies: Pink Chikara GXT
Wheels: Pink Yankii RL
Decals: Pink 20XX
Primary: C4-R5
Accent: C13-R3
Prices (Values): PS4 - 14K, Xbox One - 16.4K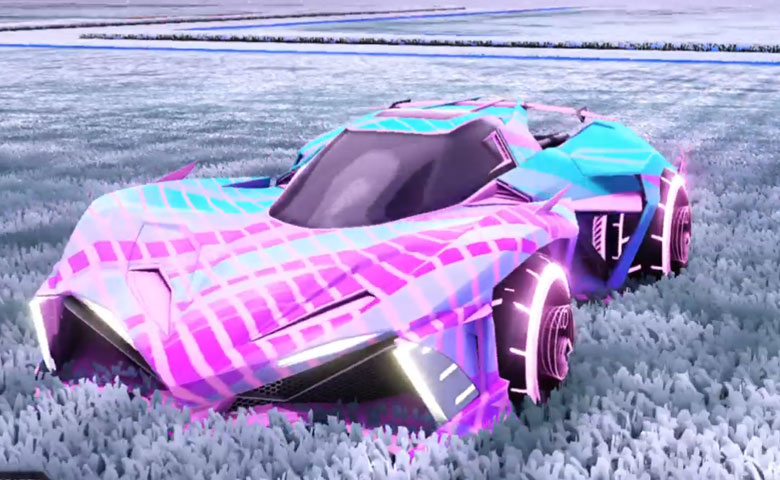 2. Cobalt Rocket League Chikara GXT Design
Bodies: Cobalt Chikara GXT
Wheels: Cobalt Gripstride HX
Decals: Cobalt Trigon
Primary: C5-R4
Accent: C11-R7
Prices (Values): PS4 - 13.9K, Xbox One - 14K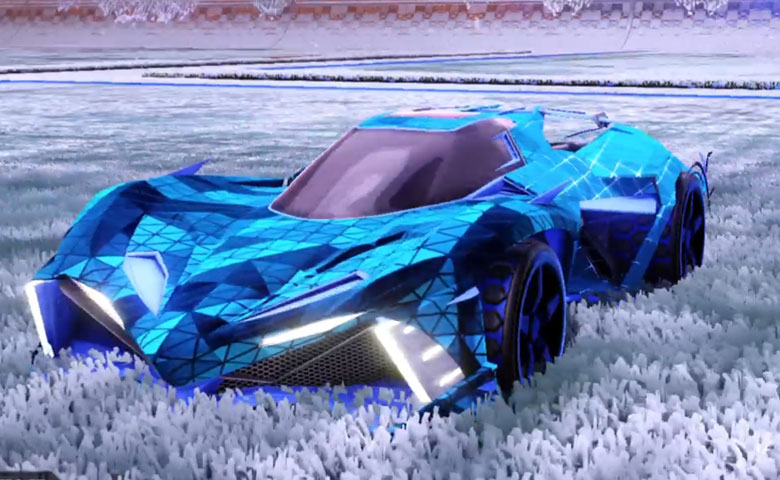 3. Pink Rocket League Chikara GXT Design
Bodies: Pink Chikara GXT
Wheels: Equalizer
Decals: Parallax
Primary: C4-R4
Accent: C14-R2
Prices (Values): PS4 - 10.1K, Xbox One - 13.9K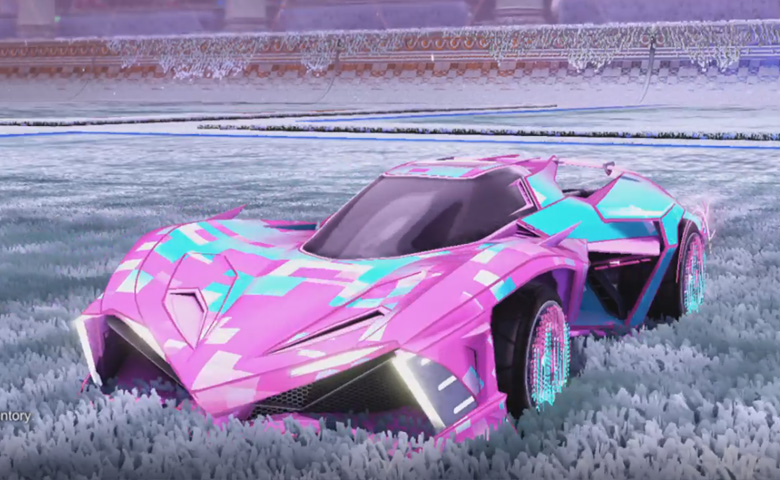 4. Saffron Rocket League Chikara GXT Design
Bodies: Saffron Chikara GXT
Wheels: Yankii RL-Lime
Decals: Storm Watch
Primary: C1-R3
Accent: C5-R4
Prices (Values): PS4 - 8.8K, Xbox One - 12.1K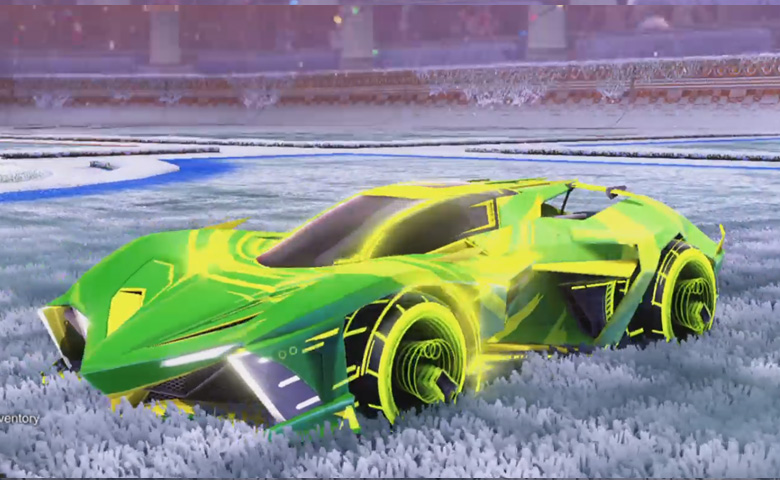 5. Sky Blue Rocket League Chikara GXT Design
Bodies: Sky Blue Chikara GXT
Wheels: Purple Camo
Decals: Slipstream
Primary: C10-R3
Accent: C9-R5
Prices (Values): PS4 - 10.5K, Xbox One - 10.5K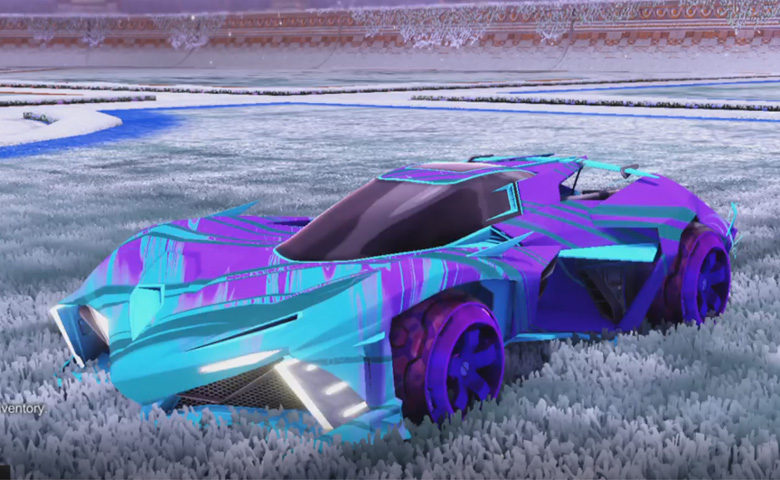 6. Cobalt Rocket League Chikara GXT Design
Bodies: Cobalt Chikara GXT
Wheels: Sky Blue Yankii RL
Decals: Dissolver
Primary: C8-R7
Accent: C9-R2
Prices (Values): PS4 - 24.6K, Xbox One - 25K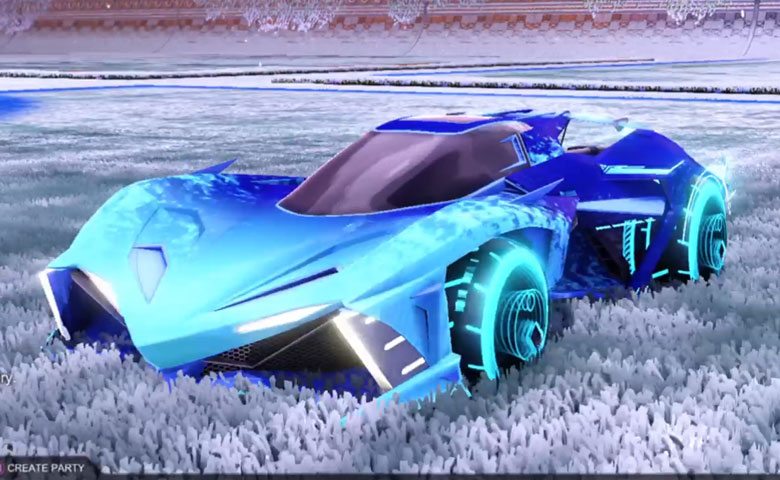 7. Forest Green Rocket League Chikara GXT Design
Bodies: Forest Green Chikara GXT
Wheels: Forest Green Yankii RL
Decals: Wet Paint
Primary: C2-R4
Accent: C3-R4
Prices (Values): PS4 - 9.9K, Xbox One - 11.5K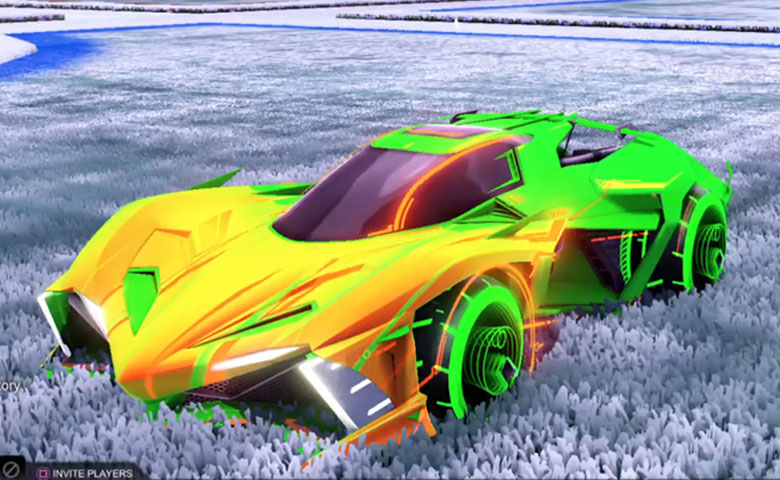 8. Titanium White Rocket League Chikara GXT Design
Bodies: Titanium White Chikara GXT
Wheels: Sky Blue Shima
Decals: Parallax
Toppers: Pixelated Shades
Trails: Sky Blue Tachyon III
Primary: C8-R7
Accent: C8-R1
Prices (Values): PS4 - 12.8K, Xbox One - 17.7K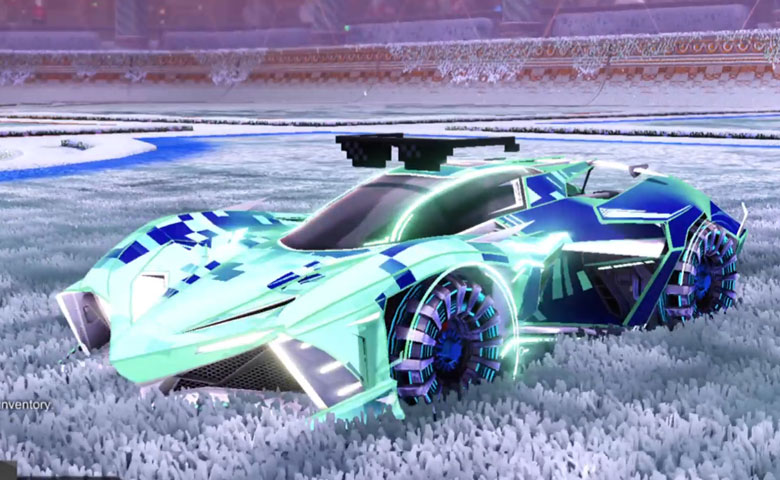 9. Crimson Rocket League Chikara GXT Design
Bodies: Crimson Chikara GXT
Wheels: Crimson Draco
Decals: Dissolver
Toppers: Monstercat Uncaged
Trails: Tachyon III-Crimson
Primary: C8-R7
Accent: C1-R7
Prices (Values): PS4 - 39.9K, Xbox One - 37.7K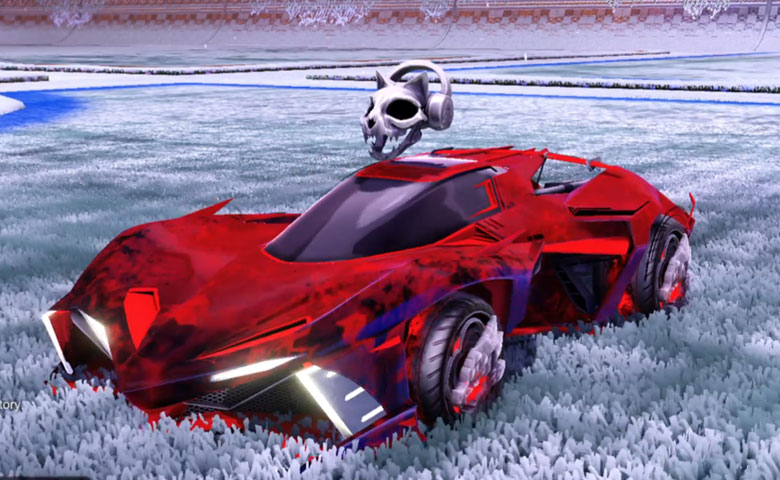 10. Grey Rocket League Chikara GXT Design
Bodies: Grey Chikara GXT
Wheels: Black Yankii RL
Decals: Mainframe
Primary: C5-R1
Accent: C1-R4
Prices (Values): PS4 - 16.8K, Xbox One - 14.4K