In Animal Crossing New Horizons, one of the most interesting new features is the new terraforming feature or Island designer. A lot of people have been asking how you get it. So this guide will teach you exactly how to unlock terraforming in Animal Crossing New Horizons.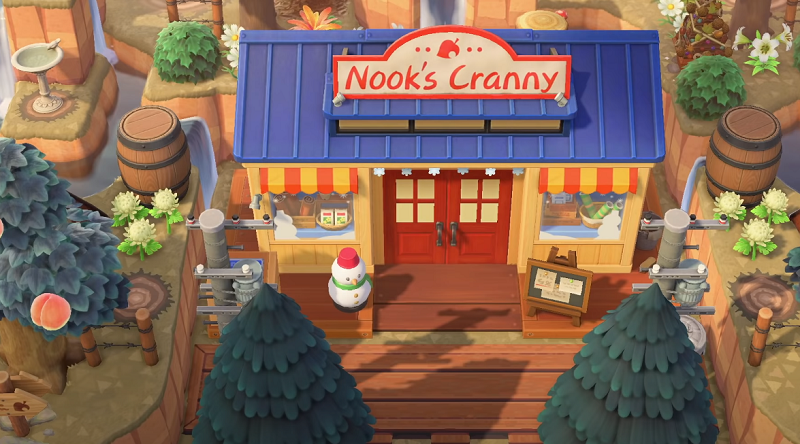 Animal Crossing Terraforming Unlocking - How To Unlock ACNH Terraforming
- The way to get terraforming in Animal Crossing is to follow Tom Nooks objectives, he at a certain point will start telling you that he really wants to have a cake a slider concert on your island and what he doesn't tell you is that if you get that to happen he's going to unlock the island designer app for you to get a cake a slider concert. You basically have to reach a certain island level and island levels are only made available once you've built out a certain number of houses.
- So essentially to unlock Island levels, you need to move residents onto your Island at which point they'll start saying that they need you to beautify the island.
- So to unlock the cake slider concert you need to have an island level of 3 and the easiest way to do this is to add new people to your village, and you can do that by either inviting amiibos to your campsite which will be there by then or by beautifying the village itself. And the way to beautify the village is simply to add things, the specific things that they're looking for our fences flowers and decorations.
- One of the things is street lamps, there are street lamps purchasable at the Nook Stop or cheap ACNH items store. If you put street lamps out like in front of houses or things like that then it will really help out. Planting tons of flowers will help you get that island level up as well.
- Once you've reached island level 3 and if you're not sure what you need to do, Isabelle will give you feedback telling you specifically what to focus on. When you do what Isabelle tells you that will go a long way towards getting your island level up. But once you reach island level 3, the concert will happen and then after the concert Tom Nook will contact you and unlock the island designer app on your phone once you have the island designer app.
- However, you still don't have the permits for cliff building and water scaping. To get those you then need to go back to the Nook stop and they are purchasable for 6000 Nook Miles each meaning you'll need a total of 12,000 Nook Miles to unlock both water scaping and landscaping. You can also purchase different road types for two thousand Nook Miles.
Hope this ACNH terraforming unlocking tutorial helps you get started and get on the path to unlocking the island designer app in Animal Crossing New Horizons!