When we start Animal Crossing New Horizons, we will get to choose the layout of island and between 4 options some players may be struggling with which layout to choose. In this ACNH island layout guide, we are going to discuss tips for picking the perfect map for your island, and all the things that you should consider when choosing a map in ACNH.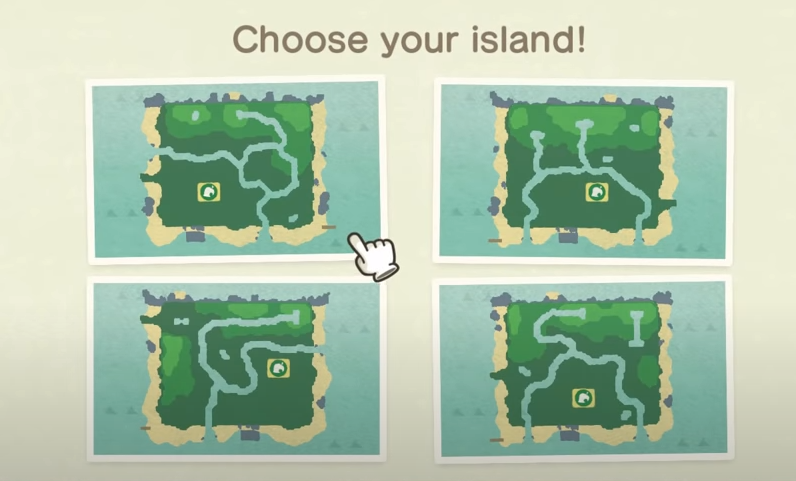 ACNH Map Choosing Guide - How To Choose The Best Island Layout
We're just going to be focusing on the Animal Crossing map selecting. When you first start up the game, it gives you 4 map options, each map including different features that you may want to focus on when choosing the right map for you. Keep in mind that if you don't like one of the maps that comes up, you can always close out of the game, reboot it and start again, so you can get 4 more map options. A lot of people will do this now because there are very specific things they're looking for in a map, sometimes people will reset several times before they find the one that they want. Then how to choose the best island layout in ACNH, what to consider when choosing your ACNH island map? Get straight into this map layout guide and find out everything you need to know about picking your map in ACNH!
1. Resident Services
It's a building on your island that's basically like a town hall where you can go and talk to Tom Nook and Isabel, you can access your nook stop there do nook shopping. There are a bunch of things that you have to do in resident services specifically, but the difference between this building and other buildings on your island is you're unable to move it, so the proximity of resident services to your airport is something really important to consider, especially if it's very close to the entrance of your island. A lot of people like to make very grand nice entrances that can sometimes be more challenging. If you don't have enough space between your airport and resident services, it just makes it a little bit more difficult so that's definitely something to keep in mind. Along with resident services the airport is obviously something you can't change the location of.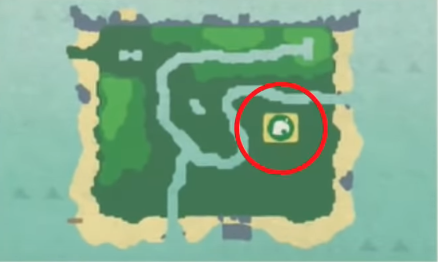 2. River mouths& River exits
On your island, you're going to have two river mills and you cannot change these areas of your island. So the rivers will either be one south one east river mouth, one south one west river mouth or dual south river exits, there will never be any to the north. A lot of people really struggle when they have two south facing river mouths, so that's something to keep in mind the location of your river mouse will dictate the size of your beaches. So sometimes people will struggle if the beaches are really small kind of limits where you're going to place things. While you can't modify the actual exit of the river you can modify the river itself.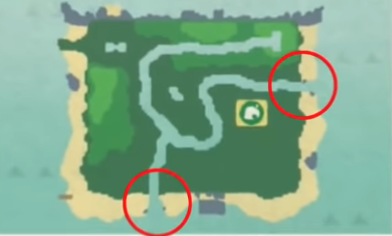 3. Rocks & Dock
Each island will have its own set of rocks, some of them larger, some of them smaller, this is important for some people if they want to decorate on their rocks. For the dock on your island, you cannot change the location of it, it can be on the left side or the right side of your island and the size of your dock varies. some of them are longer, some of them are shorter.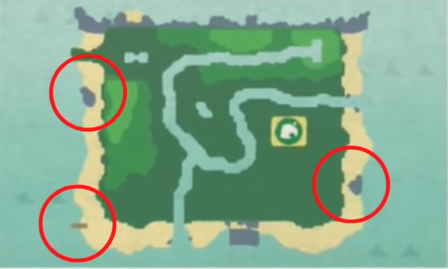 4. Peninsula & Little Outlet
These also vary in size shape and where they're located on your island, so if there's something in particular that you would like to put on the peninsula that is something else to consider.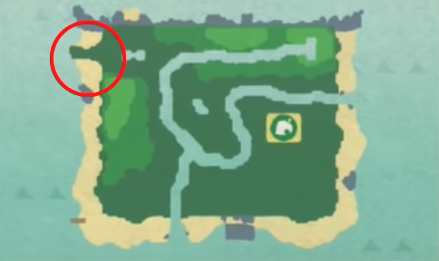 5. Secrete Beach
The last thing about when trying to pick a map in ACNH is the location of your secret beach. This is something else that will not change your secret beach is just this small little area of beach on the northern side of your map. This is where red is going to show up on your island, he is an NPC that brings you art later in the game and normally this area of land is blocked off by cliffs, there are a couple of maps that don't have. it blocked off at the beginning of the game. That's why we recommend you choose this map for ACNH starting.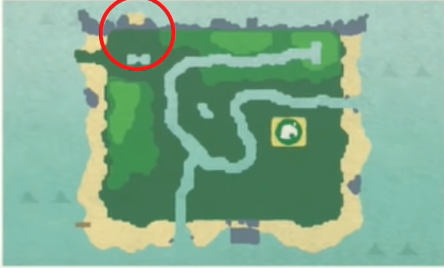 The secret beach is just another spot on your island that you cannot change and it's something that you may want to look at when you are picking a map in Animal Crossing New Horizons.