ea released new great premium cards for petr cech and tim howard through the squad building challenge to celebrate their career. the premium sbc petr cech is a great value and must have card! check out the cheapest solution to complete fifa 19 end of an era cech premium sbc with no loyalty in ultimate team, to earn a 91 rated premium cech and 2 packs with least fut coins.
fifa 19 premium 91 gk petr cech squad building challenge
rewards
91 premium sbc cech card & 2 fut packs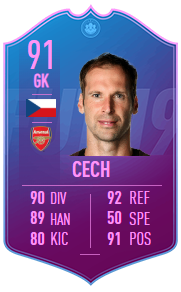 requirements
the following 2 challenges
expire time
6 pm, february 15, 2019
the cheapest solution/way to complete the fifa 19 premium petr cech sbc need cost around 114k ps4 fut coins and 121k xbox one coins, you can earn a 91 rated goalkeeper with good league and value for 80k coins pack, after packs the total price is only 35-40k, what's more, cech premium version card has fantastic in-game stats, 90 diving, 89 handling, 92 reflexes and 91 positioning, it's really a great value sbc.
fifa 19 petr cech premium sbc - chelsea
requirements
chelsea players: min. 2
team rating: min. 84
team chemistry: min. 80
number of players in the squad: 11
rewards
1 * mega pack
cheapest solution/squad builder
price based on feb. 12: ps4 - 72k, xbox one - 76k, pc - 90k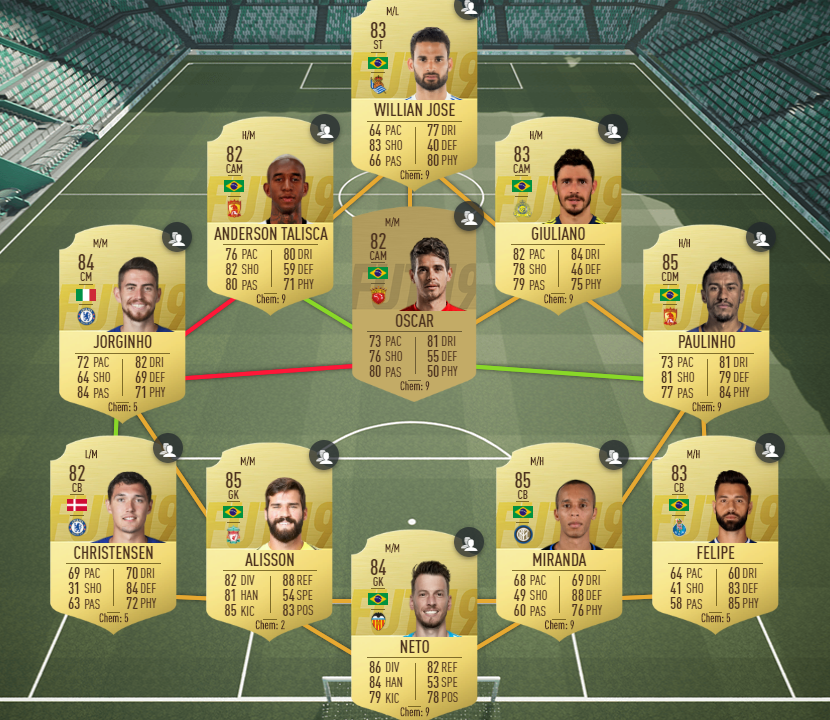 fifa 19 petr cech premium sbc - premier league
requirements
england premier league players: min. 3
totw players: min. 1
team rating: min. 83
team chemistry: min. 80
number of players in the squad: 11
rewards
1 * prime gold players pack
cheapest solution/squad builder
price based on feb. 12: ps4 - 42k, xbox one - 45k, pc - 63k