path of exile patch 3.6.1 is now live with some fixes and adjustments that players have been waiting for. because the new synthesis league still has room for improvement, especially with regard to the navigation of the new mechanics, which sends us on an exploration into lost memories.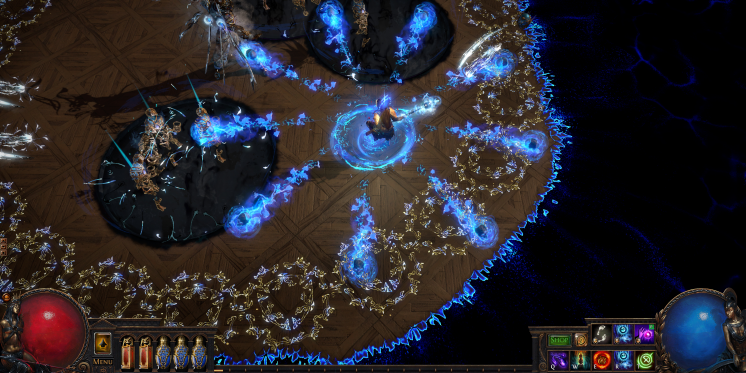 poe patch 3.6.1 has been released and fixes some of the problems players have with the new league. synthesis has introduced a mechanic that has been frustrating since the league's debut on march 8: disintegrating memories, which are areas that literally dissolve as you fight your opponents. partly, poe players have entered an area just to land at the very beginning in a spot that crumbles directly. if you are not lightning fast then you will be kicked out of the instance and have to do without a potential loot. check out our path of exile synthesis (3.6) mechanics guide.
the developers have realized that it is unfair to throw brave heroes around the monster's entrance, while the riders still have to orient themselves in which direction the ground is stable. accordingly, enemies now spawn away from the launch platform into synthesis memories. but that's just one of the highlights of the patch we've summarized for you.
path of exile 3.6.1 patch notes
the bugfixes and new features of the poe patch 3.6.1
- items you've tried to pick up with full inventory will now properly land with other items at the entrance of a memory fragment when you complete it.
- you can now delete memory fragments from your queue by right-clicking the icon of the reminder.
- reduced range for the "dash projectile" skill used by filimit opponents.
- synthesizer can no longer be used if placed path of exile items contain gems
- new "tilesets" for remote memories. a tileset represents a possible environment such as jungle, beach, archive, cave.
- entering the nexus of memories replenishes your bottles.
- completed monsters in the cities of the azurite mine give again experience points
- soul tear can now be assisted by gemme projectile sage
- the gemma defenses now also causes its dot effect when the skill chinks, pierces, or splits.
no changes to the syndicate in path of exile
although there is an entry in the patch notes regarding a fixed client crash of the research encounters of the betrayal mechanics, many players had hoped for major adjustments to the syndicate members. especially the intervention encounters, in which suddenly assassins rush on you, provide regularly for frozen screens or even crashes. however, the developers have emphasized that they are aware of this problem but are still looking for a solution.