If you're new to World of Warcraft Classic, you could do a lot wrong. So that the basics are right, here are Top 5 Useful WOW Classic Starter Tips to keep in mind. In this World of Warcraft Classic Beginners Guide (2019) we are going to cover basic necessary information for new players in WoW Classic.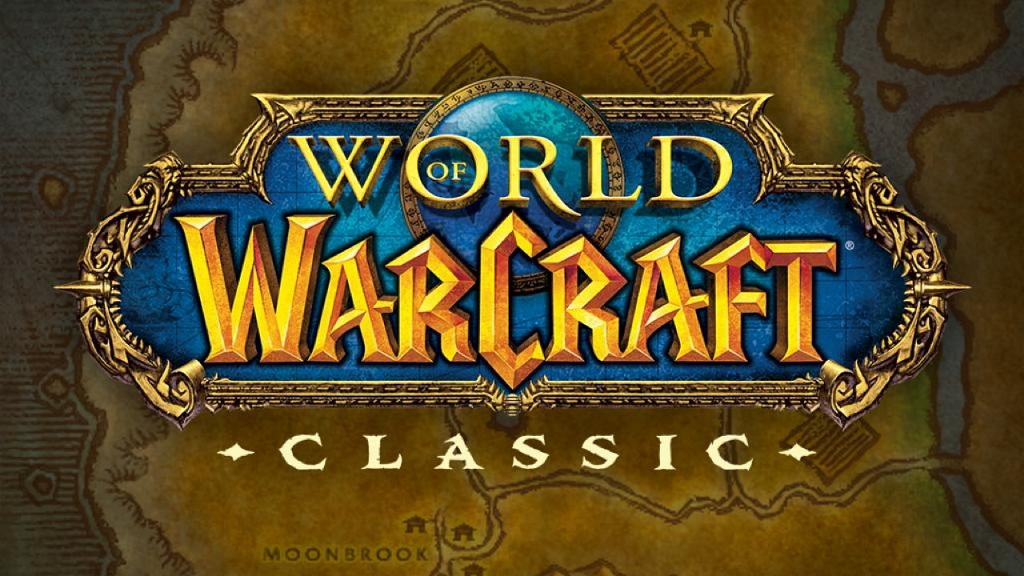 World of Warcraft Classic Beginner Guide - WoW Classic Starter Tips
In less than a week, World of Warcraft Classic launches and again hundreds of thousands of players experience Azeroth in its original form. So that the entry does not end in a disaster, we have here a handful of tips for you, which you should heed right from the start. This will make the launch into the world of Classic much easier.
1. Only Buy The Skills and Spells You Really Need
In WoW Classic, you are more or less forced to visit the teacher for your class every few levels. This is mainly because of the fact that spells and skills still had different ranks and therefore had to be bought separately. For those who still try to do damage at level 30 with a "Rank 1 Fireball" will not get very far.
The problem, however, is that the cost of buying abilities and spells quickly skyrockets. So later it costs several pieces of gold to improve a single spell. This is all gold that you will later miss for the level 40 mount and the epic mount at level 60.
During the level phase, you should primarily buy spells and abilities that you really need and that will make you more effective in your respective role. If the next skill has no effect on your caused damage, then he can still stay with the teacher for a while.
So: Always buy skills that make you more effective, but be hesitant about the other abilities. Later, if you have a mount, the necessary gold can be worked much faster.
2. Create a Bank-Twink
Who does not want to run every hour to the bank and thus into a capital or to the auction house, must purge his pockets regularly and get rid of scrap. In order to have more space in the inventory, one sells perhaps also one or the other item, which would have brought in the auction house more money. But that does not have to be.
It is worth to declare at least one character early as "Banktwink". This character is best located in a capital near Bank and Auction House. If your main character now has full pockets, you simply send the items to the bank character via the post office. Then you log in and store resources for later in the bank or sell useful items for WoW Classic Gold in the auction house. This costs only a few minutes and saves a lot of time.
Otherwise you would have to travel with the main character not only back to the city and thus take a big trip on itself, but also pay the costs for grip master. That would be gold again, which is then missing in the procurement of a mount.
3. Kill More Enemies Than Necessary
If you've been playing other MMORPGs in the last few years, most of the time, especially in Themepark MMOs, it was mostly the case that there were a lot of quests all tied together. This is not the case in the Classic version of World of Warcraft. Although most areas have several dozen quests, in many cases they are just motivators. They should guide players to the right path and show them places they may not have been before. But the truth of Classic is that killing enemies brings far more experience than giving quests.
As a result, you should spend much more time in most areas than the quests require. Even after completing a mission, you should often spend 10, 20, or 30 minutes simply killing a few enemies.
This grind not only increases the experience gained, but also your gold level. Most of the gold you earned in Classic that is not about the mere completion of the quests, but about the looting of enemies.
Those who spend longer in areas and kill even more opponents than necessary, do not run the risk of end up with quests or gold in the end. So if you've found an area where you can farm enemies with your class very easily, then stay there - the Gold and XP booth will thank you.
4. Be Hesitant In The Auction House
For many players it is tempting to buy a weapon in the auction house when their own is already a few steps too low. What are two or three WoW Classic gold pieces for a new weapon, if you get a really great weapon for it?
The truth is: a lot. Even though the levels in WoW Classic take much longer than in the retail variant of the game, you're pretty fast under level 40 especially. After a few hours you will no longer need the newly purchased weapon and be annoyed that you have spent wow gold for it. Especially if you realize that these are now more gold coins that are missing for a mount.
In addition, WoW Classic starts for all players the same. If you have found a great item that you want to sell, then it could find in the first few weeks, no customer for it - after all, hardly a player will already have a lot of wow classic gold. So be patient and use the auction house with care so that it benefits you and does not detract from your important goals.
5. Treat Yourself To Good Food
After the first opponents in Classic many players will notice that the life points or the mana of the character tumble threateningly far into the basement. The automatic regeneration in Classic is available, but extremely low. So that the waiting times between the individual fights do not last forever, you should always have a few stacks of the best food for your own level. Instead of sitting on the floor for 30 seconds, you might only need 5-10 seconds.
Knowing a magician can be worthwhile. Alone because of the many food!
That's why it always pays off to know a magician friend who supplies you with food virtually free of charge. But if you are not close by, you should always prepare at the inn.
Nothing is more frustrating than arriving after a long journey in the desired farm area, only to find that you have to turn back after 3 opponents, because you have no chance for regeneration.