When you wake Gulliver up on the beach and talk to him, Gulliver will ask you to find five communicator parts for fixing his phone. Then how to find all the communicator parts in ACNH? Each communicator part is located in different places on your beach, if you find a small stream of water come out of the sand, you may near a communicator part. So walk around the whole beach of your island and dig up every spot where has water emerging from it. You are able to all Gulliver's five communicator parts.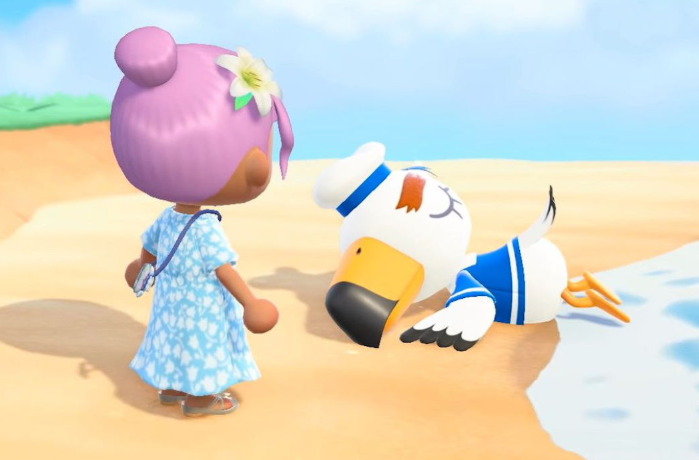 What are the Rewards from Gulliver in Animal Crossing New Horizons?
When you help Gulliver find all the five communicator parts, you can receive the reward from Gulliver, the rewarded ACNH items will arrive in the post the next day. Gulliver's rewards are inspired by cultures and landmarks from around the world. Check out the full list of rewards from Gulliver. You also have the chance to earn nook miles and the Golden Shovel DIY recipe.
Animal Crossing New Horizons Gulliver Items:
Alpinist Hat
Ancient Administrator Hat
Candy-skull Mask
Coin Headpiece
Dala Horse
Elder Mask
Geisha Wig
Hula Doll
Kaffiyeh
Katana
Lucky Cat
Milkmaid Hat
Moai Statue
Nutcracker
Pagoda
Pigtail
Pyramid
Samurai Wig
Silk Hat
Sombrero
Sphinx
South Pole
Statue of Liberty
Stonehenge
Tam-o'-shanter
Tower of Pisa
Tubeteika
Turban
Veil