In this guide, we're discussing tree day or tree planting day as well as going over a little history by comparing the event from past games. Now let's go to discover.
Animal Crossing New Horizons Tree Plating Day - Singmogil Event 2021
Thanks to the latest 1.9 update released on March, we can now celebrate tree planting day on our Animal Crossing New Horizons island. If you head to the Residence Services center and use the Nook Stop, or access the Nook Shopping App on the Nook Phone, you can of course head to the seasonal events tab to order some of the latest limited time Animal Crossing items.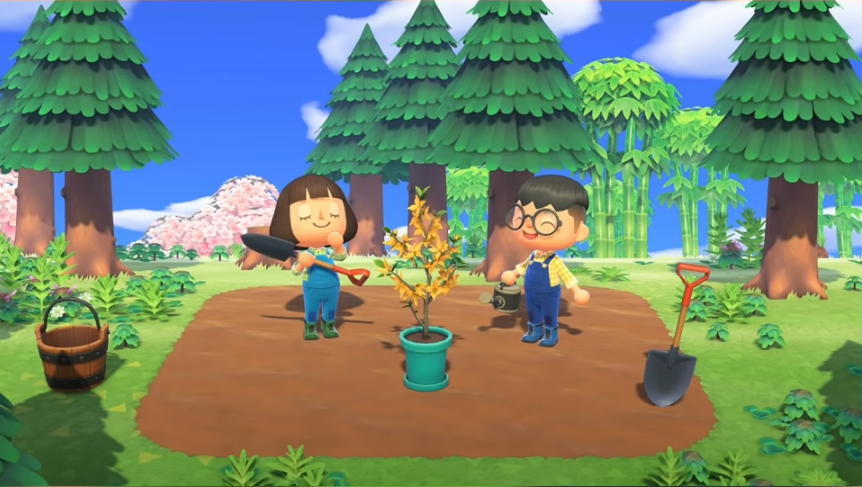 ACNH Forsythia Tree Item
One of the most recent additions is none other than this gorgeous Forsythia tree item, this item commemorates a brand new seasonal event called tree planting day or tree day as some people prefer to call it. A nice little detail about these seasonal event items is, if you press the X button while on the item, it gives you a few details about the event and what region is typically celebrated in. This item will be great for those of you designing garden centers or looking for nice potted plants for built up areas.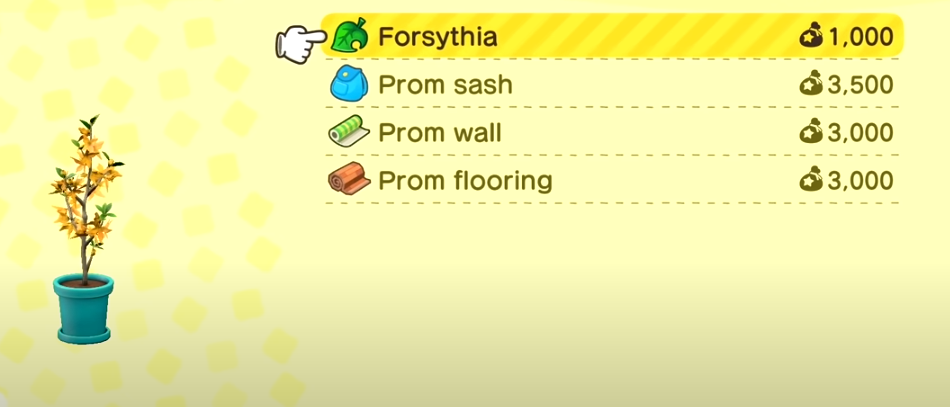 ACNH Tree Day Date
In Animal Crossing New Horizons, Tree Day is celebrated from April 1st through to April 10th
How To Get The Forsythia Tree in Animal Crossing New Horizons?
During the event time, you can buy the forsythia tree with Animal Crossing bells on Nook Stop at Residence Services or Nook Shopping App on the Nook Phone.

Of course don't worry too much if you do miss this item, as it's not locked to real time so it can be time travel back to if necessary anyway
Animal Crossing Tree Planting Day History
Tree Planting Day is an event that coincides with Singmogil, a real world holiday celebrated in Korea, that's also in line with Arbor Day in the west, the event itself is typically used to celebrate Forestry. The development of natural history and sees various groups and associations planting trees.
Now although it's only a small seasonal event in New Horizons, it's pretty cool to celebrate Tree Day because it has in fact featured in a previous Animal Crossing installment. Unlike in New Horizons, in the past many of these kinds of regional events were also region locked to specific countries, and back in Animal Crossing New Leaf the Singmogil event also appeared exclusively in Korean versions of the game. During the event, Isabel would stop by the plaza to hand out an exclusive hibiscus item and players would see a unique tree themed standee which made for some great photo opportunities.
This event was only available to players in Korean regions and the only way you could celebrate it if you didn't own the Korean version was by visiting a player who did. The event itself was celebrated for one day on April 5th and other than New Leaf has never appeared in another version of the game. Fortunately, all regional holidays including Singmogil and their corresponding items can now be celebrated and purchased in New Horizons by all players no matter where they are in the world which is a really awesome feature and this forsythia tree is definitely one of the cooler items.