Summer is nearly upon us here in the northern hemisphere of Animal Crossing New Horizons. What new discoveries will we expect and what should you be prepared for this Animal Crossing summer update 2021? There's plenty to enjoy in the summertime in New Horizons. Here at goldkk.com, let's take look at the upcoming ACNH updates and changes happening this summer for northern hemisphere players.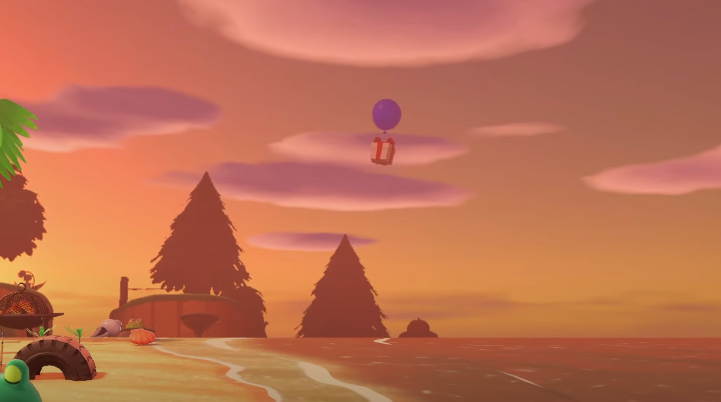 ACNH Summer Updates - New Events, Items, Crating Materials In Animal Crossing Summer 2021
A new summer season means new summer changes to the bushes around your Animal Crossing island. Officially summer starts in June in the world of Animal Crossing, the nights are getting shorter, the grass is getting darker, new bushes have blossomed and tons of rare bugs and fish have made their way to your islands in ACNH summer update 2021. Let's check out six summer changes and updates including events, items, crafting materials, fishes and more you should know about in Animal Crossing New Horizons that should prepare you for the warmest months of the year.
No.1 ACNH Summer Updates - Crafting Materials
Starting from June until the end of August, you'll be able to collect Animal Crossing summer shells on your beach, they're a little bit rarer than the average shells and even sell for 600 ACNH bells. If you want your best shot at finding new Animal Crossing summer update materials, you'd better collecting all of the shells on your beach every hour, there are lots of other types of shells to craft for summer recipes. Meanwhile, this is the most efficient way to get new summer shells to spawn in without time traveling. Summer shells are a seasonal crafting material that you can only get in the summer months in New Horizons. They can be used to craft some different ACNH summer seasonal recipes. As for how to get summer seasonal recipes is through balloon presents as usual, in addition, Isabelle will give you a shell reef DIY recipe.
No.2 ACNH Summer Updates - Items
Unlock the new Animal Crossing New Horizons summer items to fit the summer vibe. For northern hemisphere players, this is the first time you can get DIY recipe for the summer shell rug cost six armor shells, which was introduced in the 2020 winter update.
Sell Wreath
Summer shell x 1

Sea snail x 1

Sand dollar x 1

Coral x 1

Giant Clam x 1

Cowrie x 1
Tropical Vista
Summer shell x 5

Water Flooring

Summer shell x 6
Shell Wand
Summer shell x 3

Star fragment x 3
No.3 ACNH Summer Updates - Bushes
Say goodbye to azalea bushes as new summer bushes will soon be in bloom. First of all, starting on June 1 to July 20, the pink and blue hydrangea bushes around your island will be in full bloom. Bushes in summer look really nice and their vibrant colors are perfect for the summertime. Make sure you plant lots of bushes in summer ACNH around your island if you want to see them in all different states until in full bloom during their limited time window. The most iconic summer bush belongs to the hibiscus bushes, the red and yellow hibiscus bushes will blossom from July 21 to September 20.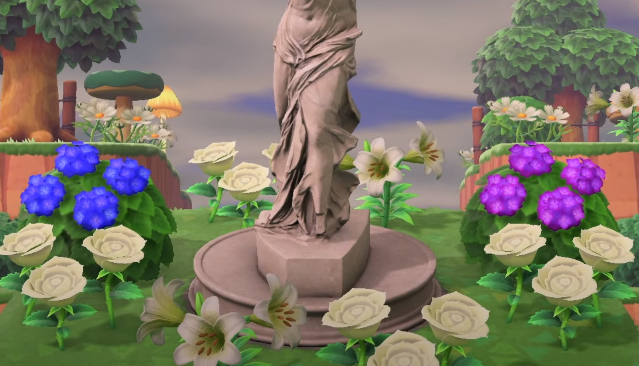 No.4 ACNH Summer Updates - Aesthetic changes
You can't have a new season around the island without some new aesthetic changes. For a start of 2021 summer updates on Anim Crossing, the grass and trees will be a lot darker and more saturated as the month goes by, peaking in August when the grass will be super saturated. Moreover, in other seasons the weeds around your island will also get a different look. Summer is like other seasons in the game is a slow build-up, so don't expect everything to change abruptly, it'll happen slowly over a few months.
No.5 ACNH Summer Updates - Bugs, Fish & Seas Creatures
If you're looking to get more Animal Crossing bells, summer is the month of bugs fish and sea creatures that are worth catching for northern hemisphere players. You'll probably notice that sharks already make their way on your shores and because they aren't as common as the other fish, they're always worth catching as you can make a lot of Animal Crossing bells from them. On the other hand, they'll make great additions to your museum. However, you'll be able to find rare beetles on the palm trees around your island too. Like with the aesthetic changes in summer update 2021 Animal Crossing, the rarer bugs and fish will come as the months go by, so don't expect a ton of them to start appearing now or even in June. Sea creatures are worth catching now, due to the fact that you should be able to find some new creatures for your collection or some profitable ones that can sell to Nooks Cranny.
No.5 ACNH Summer Updates - Events
Wedding Season(6/1-6/30)
Wedding season taking place from June 1 to June 30. This summer event will be hosted on Harvey's island in an ACNH summer June update. You'll be tasked with taking wedding photos of Reese and Cyrus, by doing so you can get heart crystals which you can exchange for a series of different wedding-themed items. This summer event as well as the wedding items is pretty unique compared to the rest.
Fireworks Festival(7 PM Every Sunday In August)
The Fireworks festival will happen every Sunday in the evening. It's a great way to watch some fireworks with your villagers and even turn your own custom designs into fireworks too. At the same time, Redd will also be selling a variety of ACNH items like balloons, bubble ones, sparklers and more which you can run around your island with to celebrate this summer event ACNH 2021. Isabel will also be taking part in the festivities, which will be one of the few times you can actually see her outside of residence services.
Bug-Off
Flick's bug-off is a bug-catching event that will be happening each month throughout the season as well, with one fishing tourney in July. Make sure you take part in these events in Animal Crossing summer updates.