grinding gear games has partnered with amazon. for the first time in history, you can get free poe skins for path of exile via twitch prime. here you can check out how to claim the free purple cosmetic bundle.
the poe purple cosmetic bundle including the purple divine sign, purple skull and lavender weapon effect visible above, can be picked up until may 23, 2019.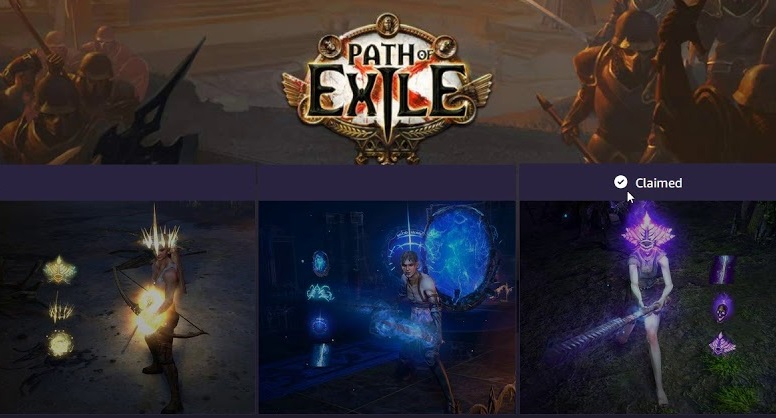 twitch prime is a special subscription which, in addition to facilitating the use of twitch, guarantees - month by month - a mass of gifts for its owners.
who can redeem the purple cosmetic bundle?
this promotion is available to path of exile account holders only on our main international server and only in countries where amazon prime is available. this offer can be redeemed on pc, xbox one and PS 4.
you do not have to pay real money for the game or poe currency in-game for new bundle, however, you must have twitch prime activated in the free 30-day trial. you can unplug your credit card at any time. unless you do not want to give your details. in this case, you can read below guide:
how to redeem free poe items via twitch prime:
1. log in to your path of exile account, or create a new one.
2. link your path of exile account to twitch.tv.
3. sign up for a free trial of twitch prime (if you don't have it active already).
4. log into your twitch.tv account.
5. visit the path of exile loot page in twitch prime and click the "claim" button.
also you can visit youtube, where there are many guides to help you get these free path of exile items effectively, below is the official video from path of exile showcase the twitch prime skins:
good luck!